Master of Business Administration (MBA)

Master of Business Administration (MBA)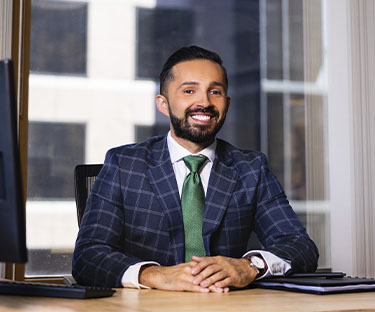 Achieve Your Business Career Aspirations with an Online MBA Degree
Gain the knowledge and skills you need to successfully manage organizations in the ever-changing business environment. You'll learn relevant management skills in both domestic and global business settings, effective team building, quantitative and qualitative decision-making, and creative problem-solving skills that you can immediately apply in your professional life.
Our MBA degree program also offers specializations that'll help you stand out in the competitive business field and prepare you for its challenges. Specializations include Bank Management, Financial Management, Human Resource Management, International Business, Marketing, Organizational Leadership, and Supply Chain Management.
Program Learning Outcomes
Evaluate financial statements and quantitative information for decision-making using appropriate information systems and tools.
Analyze the competitive environment, employing both external and internal factor analysis, and apply appropriate strategies for an organization, emphasizing the practice of ethical decisions and actions.
Create and communicate business plans and reports in an efficient and compelling way, orally and in written form.
Design solutions to logistical and operational problems using critical thinking skills and innovative approaches to generating alternatives.
Assess the global business environment and generate alternatives for companies to succeed in different countries and cultures.
Assess the economic environment within an industry and choose appropriate financial decisions for the firm.