Master of Public Administration (MPA) Degree

Master of Public Administration (MPA) Degree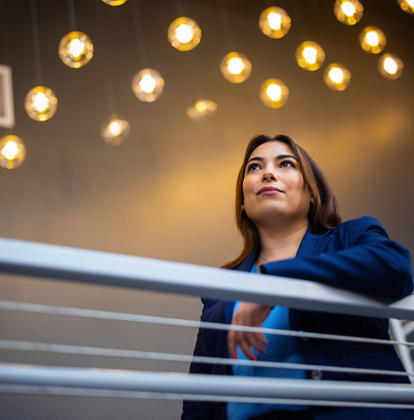 Become an Effective Leader in Government and Nonprofit Organizations.
As society's challenges have become more complex, the need has grown for socially conscious citizens with an avid interest in politics, foreign affairs, and public policy to step up and take a lead role in government management. National University's Master of Public Administration (MPA) degree program will prepare you to do just that.
This curriculum focuses on how to apply traditional business skills (financial management, budgeting, research, etc.) to the unique challenges of public administration. Among the skills you'll be taught are how to utilize critical thinking and research methods, assess new public management, analyze political influences and governmental power division, evaluate government employees and public administration strategies and decision, and synthesize grant proposal resources and approaches.
If that sounds like a lot, you're right, but with your MPA credentials, you'll be prepared for a high-level position in government management at the federal, state, and local levels as well as for senior leadership positions in nonprofit management.
A Master of Public Administration (MPA) degree will prepare you for a high-level position in government at the federal, state, and local levels. Apply online today.
<!–
–>
Program Learning Outcomes
As a graduate of National University's Master of Public Administration degree, you'll be equipped with the knowledge and skills to manage a wide variety of public agencies and organizations, including how to:
Utilize critical thinking and research methods relevant to public administration in a multicultural environment
Analyze the impact of political influences on the public sector decision-making process
Describe, analyze, and evaluate the various approaches to managing government employees
Evaluate the effectiveness of public administration strategies for dealing with the media, community, and local government agencies
Evaluate the impact of public administration decisions on urban planning and redevelopment
Synthesize resources and approaches for developing grant proposals for community programs and services
Click here for program-specific course information.
Contact Us
Take the first step by starting your application online today.
To speak to an enrollment advisor about this program, please email [email protected].
Why Choose National University?
We're proud to be a veteran-founded, San Diego-based nonprofit. Since 1971, our mission has been to provide accessible, achievable higher education to adult learners. Today, we educate students from across the U.S. and around the globe, with over 185,000 alumni worldwide.
Program Disclosure
Successful completion and attainment of National University degrees do not lead to automatic or immediate licensure, employment, or certification in any state/country. The University cannot guarantee that any professional organization or business will accept a graduate's application to sit for any certification, licensure, or related exam for the purpose of professional certification.
Program availability varies by state. Many disciplines, professions, and jobs require disclosure of an individual's criminal history, and a variety of states require background checks to apply to, or be eligible for, certain certificates, registrations, and licenses. Existence of a criminal history may also subject an individual to denial of an initial application for a certificate, registration, or license and/or result in the revocation or suspension of an existing certificate, registration, or license. Requirements can vary by state, occupation, and/or licensing authority.
NU graduates will be subject to additional requirements in a program, certification/licensure, employment, and state-by-state basis that can include one or more of the following items: internships, practicum experience, additional coursework, exams, tests, drug testing, earning an additional degree, and/or other training/education requirements.
All prospective students are advised to review employment, certification, and/or licensure requirements in their state, and to contact the certification/licensing body of the state and/or country where they intend to obtain certification/licensure to verify that these courses/programs qualify in that state/country, prior to enrolling. Prospective students are also advised to regularly review the state's/country's policies and procedures relating to certification/licensure, as those policies are subject to change.
*Positions may require additional experience, training, and other factors beyond successfully completing this degree program. Depending on where you reside, many positions may also require state licensure, and it is the responsibility of the student to ensure that all licensure requirements are met. We encourage you to also review program-specific requirements. Any data provided on this page is for informational purposes only and does not guarantee that completion of any degree program will achieve the underlying occupation or commensurate salary.