Bachelor of Business Administration
4-week Courses
Start sooner and finish faster with our innovative course design.
Year Round ENrollment
Our admissions team reviews applications year-round.
230K+ Alumni Worldwide
Become a member of NU's global community.
Bachelor of Business Administration
Do you see yourself as a budding entrepreneur? Are you interested in learning how to analyze the viability of a company's product or services? Maybe you'd like to develop your people-managing skills? No matter why you're looking to build or expand your business expertise, National University's Bachelor of Business Administration (BBA) degree can provide you with the tools you need to define your competitive edge and succeed in today's dynamic business world.
Concentrate Your Studies in a Key Area of Business and Industry
Our BBA program uses case studies to create real-world scenarios to help you understand everything from marketing and statistics to accounting, economics, and finance. You can also direct your studies into your specific area of interest by choosing one of ten concentrations in this program: Accounting, Alternative Dispute Resolution, Business Law, Economics, Entrepreneurship, Finance, Human Resource Management, Logistics and Supply Chain Management, Marketing, or Project Management.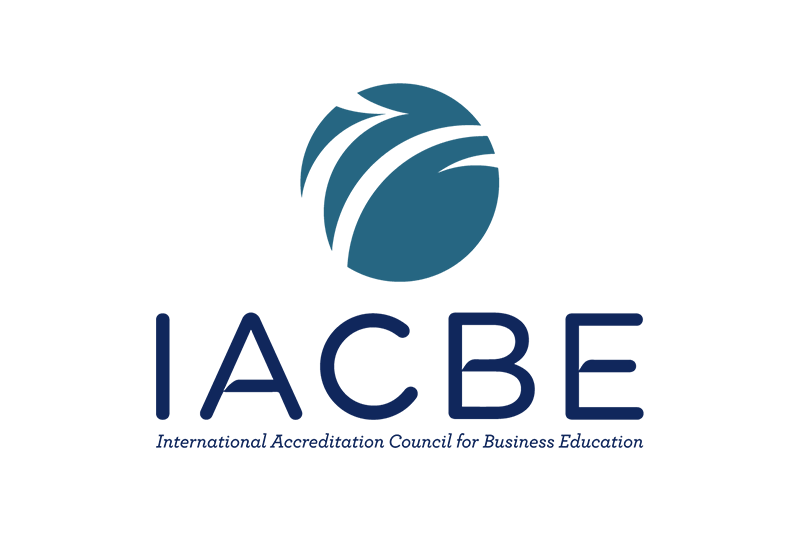 Course Details
Preparation for the Major
7 courses; 31.5 quarter units
MNS 205 must be taken if students do not have transfer credits for MNS 205, MTH 215, or MTH 220. If MTH 215 or MTH 220 are transferred then the MNS 205 prerequisite for MNS 407 is not required.
MTH 210 Probability and Statistics* – 4.50


Sub Header Text Here
Prerequisite: MTH 12A and MTH 12B, or Accuplacer test placement evaluation
An introduction to statistics and probability theory. Covers simple probability distributions, conditional probability (Bayes Rule), independence, expected value, binomial distributions, the Central Limit Theorem, hypothesis testing. Assignments may utilize the MiniTab software, or text-accompanying course-ware. Computers are available at the University's computer lab. Calculator with statistical functions is required.
ECO 203 Principles of Microeconomics* – 4.50


Sub Header Text Here
In this course, students will study the price system, market structures, and consumer theory. Topics covered include supply and demand, price controls, public policy, the theory of the firm, cost and revenue concepts, forms of competition, elasticity, and efficient resource allocation, among others.
ECO 204 Principles of Macroeconomics* – 4.50


Sub Header Text Here
This course provides an examination of aggregate economic activity. It includes a study of aggregate supply and demand, the monetary and banking systems, aggregate economic accounting, inflation, unemployment, the business cycle, macroeconomic policy, and economic progress and stability, among other things.
ACC 201 Financial Accounting Funds. – 4.50


Sub Header Text Here
A survey of basic accounting theory and the application of accounting principles, this course includes the recording and summarization of business transactions in the form of financial statements under the rules of generally accepted accounting principles. (GAAP). It is designed for students who have little or no prior knowledge of financial accounting, this course corresponds to Principles of Accounting I at other colleges.
ACC 202 Managerial Accounting Funds. – 4.50


Sub Header Text Here
Prerequisite: ACC 201
This course is an overview of the use of financial accounting and cost accounting data for the design and preparation of reports to aid management in organizing, directing, controlling, and decision-making functions. The topics include the fundamentals of cost accounting, budgeting and responsibility accounting for cost and profit centers.
LAW 204 Legal Aspects of Business I – 4.50


Sub Header Text Here
A survey of contracts, sales, agencies, personal property, commercial paper and associated topics. Emphasizes prevention of litigation and liability arising from business operations.
* May be used to meet General Education requirements
Additional Preparation
MNS 205 Intro to Quantitative Methods* – 4.50


Sub Header Text Here
Key mathematical and statistical concepts useful for understanding business problems and making informed decisions with the right tools are introduced. Concepts relate to numbers, formulas, linear equation models and descriptive statistics. Applications focus on personal decisions and decisions within businesses in the areas of finance, discounts, pricing, interest rates, loans, insurance, investment, payroll and taxes. Microsoft Excel is the software used in this class. MNS 205 and MTH 210 are the primary quantitative courses required for MNS 407. Students who have taken college algebra or calculus (MTH 215 or MTH 220) are exempt from this course.
MTH 215 College Algebra & Trigonometry* – 4.50


Sub Header Text Here
Prerequisite: MTH 12A and MTH 12B, or Accuplacer test placement evaluation
Examines higher degree polynomials, rational, exponential and logarithmic functions, trigonometry and matrix algebra needed for more specialized study in mathematics, computer science, engineering and other related fields. Computer and/or graphing calculator use is highly recommended.
MTH 220 Calculus I* – 4.50


Sub Header Text Here
Prerequisite: MTH 216B, or MTH 215, or Accuplacer test placement
(Cross listed and equivalent to CSC208) An introduction to limits and continuity. Examines differentiation and integration concepts with applications to related rates, curve sketching, engineering optimization problems and business applications. Students may not receive credit for both MTH220 and CSC208.
Requirements for the Major
10 courses; 45 quarter units
MGT 309 Prin. of Mgmt & Organizations – 4.50


Sub Header Text Here
Introduction to the roles of managers and the vision, mission and goals of organizations. Investigates management theories and explores the four primary functions of managers: Planning, Organizing, Leading and Controlling. Covers issues related to human resource management, organizational structure and behavior, creative problem solving, effective communication, and the management of teams, change and innovations.
MKT 302A Marketing Fundamentals – 4.50


Sub Header Text Here
This course is the introduction to contemporary marketing theory and practice in both the local and global marketplace. Basic concepts of marketing are examined with an emphasis on marketing positioning, segmentation and targeting as well as product development and distribution.
BIM 400 Info Mgmt in Organizations – 4.50


Sub Header Text Here
Overview of Information Systems (IS) infrastructure and its utilization in today's global business environment. The use of technological tools and the role of information systems will be discussed from the organizational strategic, tactical and operational view. Students learn how to choose and utilize information and knowledge to gain competitive advantage in the industry.
FIN 310 Business Finance – 4.50


Sub Header Text Here
Prerequisite: ACC 201
This course is a survey of the basic principles and concepts used in the financial management of a business enterprise addressed from both theoretical and practical standpoints. Topics include money and capital markets, financial management of working capital, capital budgeting and fixed asset management, cost of capital, and short-term and long-term financing by means of debt and equity capital.
MGT 400 Ethics in Law, Business & Mgmt – 4.50


Sub Header Text Here
Exploration of values and ethics in businesses that operate locally and internationally. Moral philosophies, values, conflict of interests, discrimination, business cultures, and ethical standards are critically presented. Ethical leadership of people, technology and sustainability are used in the development and implementation of ethical business programs.
MNS 407 Management Science* – 4.50


Sub Header Text Here
Prerequisite: MNS 205 and MTH 210
An introduction to the fundamentals of business analytics. Focuses on the management science approach for problem solving, the application of linear programming, the use of decision analysis techniques, as well as project management tools. It is practical and students gain advanced skills in Excel. This course is a prerequisite for MGT 451.
MGT 451 Production & Ops Management – 4.50


Sub Header Text Here
Prerequisite: MNS 407
A survey of the fundamental concepts of production and operations management. Use of quantitative methods for forecasting, resource allocation, capacity planning, inventory management, and quality assurance. Focus is on improving production efficiency while simultaneously enhancing effectiveness through better managerial decision. Concludes with management skills to align the organization with external suppliers and customers using Supply Chain Management. Students who have taken MGT 351 cannot take MGT 451.
IBU 430 Survey of Global Business – 4.50


Sub Header Text Here
Prerequisite: ECO 203 and ECO 204
A study of the accelerating internationalization of all business, this course introduces upper-division undergraduate students to all facets of international business within three broad subject areas: (1) the economic framework of international business, (2) the operating frameworks of multinational corporations, and (3) a framework for global strategic management. It uses case studies to illustrate concepts and methods.
BUS 485A Capstone Strat Bus Policy I – 4.50


Sub Header Text Here
Prerequisite: MNS 205, or MTH 215, or MTH 220 and MTH 210; ECO 203; ECO 204; ACC 201; ACC 202; LAW 204; BIM 400; MGT 309; MGT 400; FIN 310; MNS 407; MKT 302A; IBU 430; MGT 451
Students apply the principal concepts and skills learned in each of their BBA program core courses to real-world business situations. Students' ability to integrate this knowledge and to apply and articulate critical analysis to cases and other assignments are among the key objectives of this course. This is the first part of a two-part sequence. The focus of part A is on scanning and evaluating a current business situation for strategic planning.
BUS 485B Capstone Strat Bus Policy II – 4.50


Sub Header Text Here
Prerequisite: BUS 485A with a minimum grade of C. C is the minimum satisfactory grade to complete the first part of the capstone. Students need to have the business scanning complete in order to create business strategies for the next five years in the second part of the capstone.
Second part of the BBA capstone sequence. It builds on BUS 485A by focusing on 5-year strategies, as well as implementation, evaluation, and control of the strategic plan. Students also take the BBA program comprehensive exam in this class.
*If MTH 215 or MTH 220 are transferred then the MNS 205 prerequisite for MNS 407 is not required.
Degree and Course Requirements
To receive a BBA, students must complete at least 180 quarter units as articulated below, 45 of which must be completed in residence at National University, 76.5 of which must be completed at the upper-division level, and a minimum 70.5 units of the University General Education requirements.
In the absence of transfer credit, additional general electives may be necessary to satisfy total units for the degree. The following courses are specific degree requirements. Refer to the section on undergraduate admission procedures for specific information regarding admission and evaluation.
Specializations
What Can You Do with a Bachelor of Business Administration Degree?


Sub Header Text Here
A Bachelor of Business Administration (BBA) degree opens doors in a broad range of industries, including professional, scientific, and technical services, manufacturing, retail trade, finance and insurance, health care and social assistance, information, transportation and warehousing, wholesale trade, administrative and support, waste management, remediation services, educational service, real estate, and rental and leasing.
Employers in these areas look for job candidates with sharply honed skills in communications, management, leadership, sales, operations, customer service, research, time management, self-starter, teamwork, and Microsoft Office proficiency.
The business world is ripe with opportunities for motivated professionals with relevant, up-to-date knowledge and a desire to succeed. Between 2022 and 2031, most of the occupations listed below are expected to show double digit growth. Salary ranges for people with a BBA degree range from $35,000 to more than $100,000.*
With a bachelor's degree from National University, you will be prepared to seek roles in the business world such as:
Accountants, Auditors, and External Audit Managers
Financial Managers, Tax Managers, Controllers, and Loan Officers
Management Analysts, Business Analysts, and Data Analysts
Operations Managers, Warehouse Managers, Logistics Managers, and Distribution Managers
Project Managers
Marketing Product Managers, Marketing Specialists, Digital Marketing Specialists, Marketing Associates, and Marketing Coordinators
Sales Representatives, Account Representative, Outside Sales Representative, and Business Development Specialists
Buyers, and Purchasing Agents
Human Resource Support Specialists, HR Coordinators, and Recruiters
Store Managers, Assistant Managers, and Management Trainees
Health Services Administrators
Construction Managers, and Construction Project Managers
Property Managers, Assistant Property Managers, Real Estate, and Leasing and Facility Managers
*SOURCE: Emsi Labor Analyst- Report. Emsi research company homepage at https://www.economicmodeling.com/company/ (Report viewed: April 29, 2022). DISCLAIMER: The data provided is for Informational purposes only. Emsi data and analysis utilizes government sources to provide insights on industries, demographics, employers, in-demand skills, and more to align academic programs with labor market opportunities. Cited projections may not reflect local or short-term economic or job conditions and do not guarantee actual job growth. Current and prospective students should use this data with other available economic data to inform their educational decisions.
Why Earn a BBA Degree at NU?


Sub Header Text Here
National University's Bachelor of Business Administration program can be completed online, meaning you won't have to put your life on hold while working toward your degree. With small class sizes and faculty mentors who bring real-world experience, you'll learn the practical skills needed to successfully navigate today's evolving business environment.
NU also offers four-week courses, so you can focus on one subject at a time, one month at a time, and finish your degree faster. Plus, with year-round enrollment, you don't have to wait to apply; you can begin classes as soon as next month. And, as a military-friendly Yellow Ribbon school, active-duty servicemembers and their immediate family members have access to tuition discounts.
Value of a BBA Degree in Today's Marketplace


Sub Header Text Here
A professionally focused BBA degree can be a sound investment in your financial future and job security. With your bachelor's in business from NU, you'll have what it takes to compete for entry-level positions in your chosen concentration. You'll also have a strong foundation to advance your career into a managerial role and command a higher salary.
As with most fields, wages typically increase over time as you gain experience, and management professionals can have some of the highest wages in the business world. For example, The Bureau of Labor Statistics projects that through 2024, the median annual wage for a financial manager will be about $117,990, HR managers will clock in at around $104,440, and marketing and sales managers will be earning a salary in the area of $119,280. Work your way up to the CEO's office, and you'll command a median annual income of $175,110.*
NU's BBA degree empowers you to keep your options open for a variety of business-related roles. Prepare yourself to work in almost any sector, including:
Marketing
Sales
Operations
Finance
Human resources
Customer relations
Entrepreneurship
*SOURCE: https://www.bls.gov/careeroutlook/2016/article/high-paying-business-careers.htm#Management
Concentrations Available in the Program


Sub Header Text Here
National University's Bachelor of Business Administration degree offers the following career-relevant concentrations.
Accounting
Designed for those majoring in business administration with its broad base of business-related disciplines, but who also wish to gain the intermediate-level accounting knowledge and skills appropriate for careers in the accounting and finance departments of a business, nonprofit, or government entity.
Alternative Dispute Resolution
Designed for those majoring in business administration or management who seek entry into the Alternative Dispute Resolution (ADR) field. The successful completion of the ADR program will provide students with the necessary skills to become effective negotiators, mediators, and facilitators and to promote peace and understanding between diverse cultures.
Business Analytics
Designed for working professionals interested in data-driven skills and analytical methods in business. These skills and knowledge are key to creating value, improving data-based decision-making processes, and support strategic management. Coursework focuses on cutting-edge analytics and data science, including statistical methods, data management, and visualizing and communicating data.
Business Law
Designed for students undertaking the Bachelor of Business Administration (BBA) or BA Management (BAM) degree. The concentration will provide those who have an interest in a career in law, business or government, with an understanding of the complex legal issues that exist in today's business environment.
Economics
Designed for those interested in learning how a society makes economic decisions, the program will provide quantitative skills along with the analytical ability to understand economic data. Students will be prepared to succeed in graduate studies in all business disciplines including Finance, Management, and Marketing, as well as law school or other professional training.
Entrepreneurship
Designed for those seeking practical knowledge in starting, managing, or running a business. The concentration is aimed at providing students with the specialized knowledge of entrepreneurship, ebusiness, small business management, and family business. Entrepreneurship is one of the core concentrations in many schools of business.
Finance
This concentration prepares students for future managerial responsibilities with an emphasis on the financial management of organizations. Career opportunities in finance are in three interrelated areas: financial institutions; investments, including the sale of securities or security analysis; and financial management in all types of commercial and not-for-profit organizations.
Human Resource Management
This concentration provides education, knowledge, and skills that apply to every level of an organization. This degree program is excellent preparation for students attracted to a career in the increasingly important field of human resource management.
Logistics and Supply Chain Management
This concentration prepares students for analytical and managerial roles in organizations that ship goods around town or around the world. Focus is on the growing realm of ecommerce and its complex omnichannel distribution systems.
Marketing
This concentration is organized around a managerial framework that gives students an understanding of the concepts of marketing as well as the application of these concepts in making decisions and managing marketing activities. There is a wide range of opportunities in marketing, market analysis, product/branch manager, retailing, and more.
Project Management
Designed for students who seek specialized knowledge in the field of project management by preparing them for careers in industry. The undergraduate curriculum prepares people who choose a career in the discipline and elect to go on to their professional certification in Project Management and/or their MBA.
Program Learning Outcomes
Upon completion of this Bachelor of Business Administration degree, you'll be able to:
Apply ethical and legal principles to a business environment
Demonstrate skills and knowledge in the areas of business math, economics, accounting, finance, and operations management needed to make sound business decisions
Apply knowledge in the fields of management, information systems, and marketing to different business environments
Apply the knowledge acquired in the program for the analysis of strengths, weaknesses, and potential improvements in a business
Demonstrate written, presentation, and research skills expected of a business school graduate
Develop a global business perspective based on the knowledge of foreign business environments and cultures
Hear From Our Faculty
Watch this video to hear Dr. Brian Simpson from the Department of Accounting, Finance, and Economics discuss the Bachelor of Business Administration program and what to expect.

"The Bachelor of Business Administration program equips students with writing skills and quantitative skills. It also improves their presentation and technical skills necessary to succeed in a business setting."
– Dr. Brian Simpson, Professor and Chair, Department of Accounting, Finance, and Economics, College of Law and Public Service
Admissions
Enrolling in a university is a big decision. That's why our dedicated admissions team is here to guide you through the admissions process and help you find the right program for you and your career goals.
To that end, we've simplified and streamlined our application process, so you can get enrolled in your program right away. Because we accept and review applications year round, you can begin class as soon as next month, depending on your program and location of choice.
Learn more about undergraduate, graduate, military, and international student admissions, plus admissions information for transfer students. You can also learn more about our tuition rates and financial aid opportunities.
To speak with our admissions team, call (855) 355-6288 or request information, and an advisor will contact you shortly. If you're ready to apply, simply start your application today.

Why Choose National University
Four-Week Courses
190+ Degree Programs
Online or On-Site
Year Round Enrollment
Military Friendly
We're proud to be a Veteran-founded, San Diego-based nonprofit. Since 1971, our mission has been to provide accessible, achievable higher education to adult learners. Today, we educate students from across the U.S. and around the globe, with over 230,000 alumni worldwide.

"My biggest takeaway from this program is that going through the rough of the program like late nights early weekends is what made me stronger, wiser, and more ready to use all of the education and skills the program gave me. Without the grit, the program would not have been as successful for me. The program made me ready to face hard days in the workforce, and I feel ready for the challenges because of it."
– Hope Ingle, Class of 2022


The Key Grant Scholarship
Do you qualify for a needs-based scholarship? Learn more about the NU Key Grant Scholarship and other scholarship opportunities to unlock the door to your dreams!
Program Disclosure
Successful completion and attainment of National University degrees do not lead to automatic or immediate licensure, employment, or certification in any state/country. The University cannot guarantee that any professional organization or business will accept a graduate's application to sit for any certification, licensure, or related exam for the purpose of professional certification.
Program availability varies by state. Many disciplines, professions, and jobs require disclosure of an individual's criminal history, and a variety of states require background checks to apply to, or be eligible for, certain certificates, registrations, and licenses. Existence of a criminal history may also subject an individual to denial of an initial application for a certificate, registration, or license and/or result in the revocation or suspension of an existing certificate, registration, or license. Requirements can vary by state, occupation, and/or licensing authority.
NU graduates will be subject to additional requirements on a program, certification/licensure, employment, and state-by-state basis that can include one or more of the following items: internships, practicum experience, additional coursework, exams, tests, drug testing, earning an additional degree, and/or other training/education requirements.
All prospective students are advised to review employment, certification, and/or licensure requirements in their state, and to contact the certification/licensing body of the state and/or country where they intend to obtain certification/licensure to verify that these courses/programs qualify in that state/country, prior to enrolling. Prospective students are also advised to regularly review the state's/country's policies and procedures relating to certification/licensure, as those policies are subject to change.
National University degrees do not guarantee employment or salary of any kind. Prospective students are strongly encouraged to review desired job positions to review degrees, education, and/or training required to apply for desired positions. Prospective students should monitor these positions as requirements, salary, and other relevant factors can change over time.
*Positions may require additional experience, training, and other factors beyond successfully completing this degree program. Depending on where you reside, many positions may also require state licensure, and it is the responsibility of the student to ensure that all licensure requirements are met. We encourage you to also review program-specific . Any data provided on this page is for informational purposes only and does not guarantee that completion of any degree program will achieve the underlying occupation or commensurate salary.