Pupil Personnel Services Credential School Counseling (PPSC)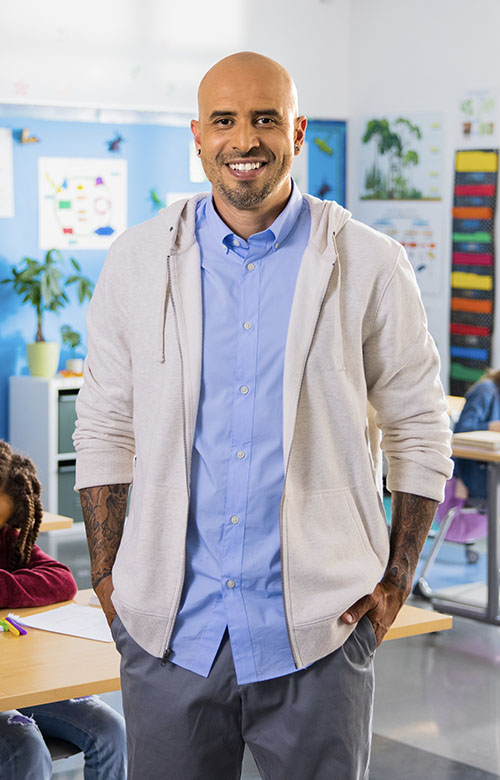 QUICK FACTS
Become a part of NU's global alumni community.
The PPSP program includes four-week courses.
National University is San Diego's largest private nonprofit university.
Candidates who have completed an appropriate master's degree in counseling, social work, or psychology related to education/clinical practice from this or another regionally-accredited institution can work toward a Pupil Personnel Services Credential with a School Psychology Specialization without receiving another master's degree. Course equivalence cannot be granted for life experiences.
Candidates enrolled in the credential program are not awarded the master's degree until they have completed all coursework and have successfully completed the PRAXIS exam. All coursework must be completed prior to the PPSC credential recommendation. Course equivalence cannot be granted for life experiences.
It is strongly recommended, but not required, that applicants have one year of related professional experience working with school age children, preferably in a public school setting.
For additional information on credential requirements, please see the Sanford College of Education Credential Information section of the catalog.
Program Advisement 
All PPSC candidates will be assigned a faculty advisor. Candidates will meet with a faculty advisor for evaluation of prior coursework to meet program prerequisites. Only CED 607 and prerequisites can be taken prior to admission.
All candidates are expected to meet with their assigned faculty advisor at the following times: (1) upon admission into the program, (2) after five classes, (3) before starting their clinical practice, and (4) at the completion of internship hours.
Candidates are expected to complete their internship either on a full or part time basis.
Exit Requirements 
In order to receive a PPSC credential, candidates must complete all courses and internship within seven years and fulfill the following requirements:
Successful completion of all coursework, portfolio, practicum and internship. Successful completion of the ETS National Praxis: The Professional School Counselor (#0421 or #5421) examination in Professional School Counseling (passage score is 146 out of 200). Submit written evaluations of performance in internship experiences by Site Supervisor to University Supervisor. Complete Program Evaluation Form-School Counseling. Schedule an exit appointment with credential program specialist for final clearance and credential documents. Have a zero account balance.
Program Learning Outcomes
Analyze consultative/collaborative relationships with school staff, parents, and community agencies in support of student success.
Evaluate various methods of assessment in order to make data-based decisions.
Analyze how systemic school approaches can affect student outcomes.
Examine societal influences on academic and social behavior.
Appraise principles related to prevention in the context of their ability to improve services provided to students.
Examine strategies related to family systems that support student success.
Evaluate strategies that mitigate individual differences, abilities, disabilities, and other diverse characteristics in order to enhance services for students.
Click here for program specific course information.
Meet Our Faculty
Why Choose National University?
We're proud to be a veteran-founded, San Diego-based nonprofit. Since 1971, our mission has been to provide accessible, achievable higher education to adult learners. Today, we educate students from across the U.S. and around the globe, with over 180,000 alumni worldwide.
#1 Choice for CA Teachers
NU has recommended more candidates for teaching credentials in CA than any other university in the state.
Accredited by NCATE
Sanford College of Education is accredited by the National Council for Accreditation of Teacher Education.
Four-Week Courses
Focus on one subject at a time — one month at a time — and finish your degree faster.
On Campus or Online
Study when and where it's convenient for you with evening, weekend, and 100% online classes.
20+ Locations
Attend class and learn onsite at one of over 20 locations in California.
Military Friendly
As a Yellow Ribbon school, we offer tuition discounts to servicemembers and dependents.