Master of Arts in Cause Leadership
Master of Arts in Cause Leadership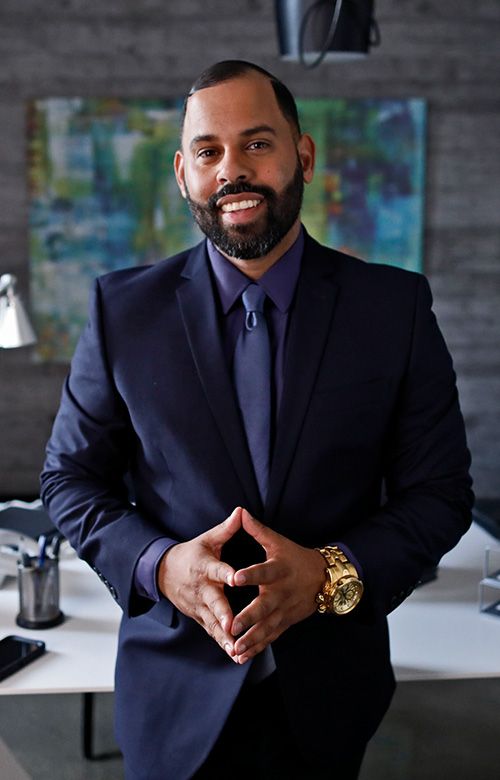 QUICK FACTS
Become a part of NU's global alumni community.
The MA in Cause Leadership program includes four-week classes.
National University is San Diego's largest private nonprofit university.
The Master of Arts in Cause Leadership is designed for the mid- to upper-level nonprofit professional to create increased capacity for leadership skills, balanced with knowledge, theory, and application. The program is designed to provide you with the understanding and skills to create a shared vision among stakeholders, attract and retain resources, and gain the ability to develop others in your organization and community. Throughout the program, you'll enhance your ability to lead in environments of unpredictability and uncertainty while maintaining a focus on the organizational purpose.
The Master of Arts in Cause Leadership offers you the opportunity to learn how to concurrently develop yourself as individual and leader in the nonprofit arena, increase the capacity for leadership in others, and foster the ongoing sustainability and success of your organization. Rooted in the development of the person, this graduate program provides both practical and practicable tools aimed at cultivating the nonprofit development professional. Acquisition of skills focused on the personal and interpersonal is grounded in a comprehensive understanding of the broader aspects of leading a nonprofit organization.
This program is ideal for those with a passion for leadership, seeking new ideas, enhanced development and networking with fellow professionals. Executives from various roles in nonprofit organizations are welcomed, including established leaders seeking further development or enhancement, emerging leaders looking to acquire new and hone existing skills, and aspiring leaders striving to develop themselves as individuals as they expand their professional toolbox.
Learning Outcomes
Examine the unique fiduciary responsibilities of and opportunities for nonprofit organizations and their supporters.
Illustrate a proficiency in the many and varied methods for garnering financial support for nonprofit organizations, including marketing and fundraising.
Attract and retain resources through the development and management of relationships in the community and with key stakeholders.
Identify and utilize the skills, tools, and practices that ensure ongoing sustainability and success of nonprofit organizations.
Navigate the multiple roles and boundaries of the varied stakeholders in the nonprofit arena.
Articulate one's own leadership philosophy and describe how this philosophy translates into ethical practice through relationships with volunteers, donors, and staff.
Create and evaluate leadership capacity in self and others.
Develop an understanding of and grounding in one's personal purpose and connect this to the organization's purpose.
Click here for program specific course information.
Meet Our Faculty
Why Choose National University?
We're proud to be a veteran-founded, San Diego-based nonprofit. Since 1971, our mission has been to provide accessible, achievable higher education to adult learners. Today, we educate students from across the U.S. and around the globe, with over 170,000 alumni worldwide.
Four-Week Classes
Focus on one subject at a time — one month at a time — and finish your degree faster.
75+ Degree Programs
Choose from associate, bachelor's, and master's degrees, plus credentials and certificates.
On Campus or Online
Study when and where it's convenient for you with evening, weekend, and 100% online classes.
Year-Round Enrollment
Apply or transfer any time. Classes start monthly, and applications are accepted year round.
20+ Campus Locations
Attend class onsite at one of over 20 campus locations across California or in Nevada.
Military Friendly
As a Yellow Ribbon school, we offer tuition discounts to servicemembers and dependents.