Master of Arts in Human Resource Management
4-week Courses
Start sooner and finish faster with our innovative course design.
Year-Round Enrollment
Our admissions team reviews applications year-round.
220K+ Alumni Worldwide
Become a member of NU's global community.
Learn How to Address Today's Most Relevant Workplace Concerns With a Master's in HRM
Recognized by the Society for Human Resources Management (SHRM), the Master of Arts in Human Resource Management at National University provides tools to address today's most relevant workplace concerns. Throughout the Master's in Human Resource Management program, you'll explore issues including recruitment, benefits, labor relations, technology, ethics, and safety through a blend of theoretical knowledge and practical skills. Current and prospective human resources professionals can select an area of specialization in Organizational Leadership. National University offers both on-site and online Master's Degrees in Human Resource Management.

The Western Association of Schools and Colleges (WASC) accredits public and private schools, colleges, and universities in the U.S.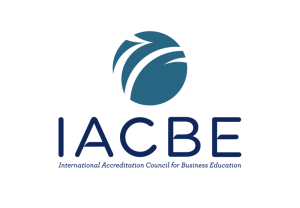 Course Details
Core Requirements
11 courses; 49.5 quarter units
HRM 660 Theory & Practice of HRM – 4.50


Sub Header Text Here
A comprehensive management/practitioner-level overview and appraisal of current practices, trends, and applied theory in the era of strategic alignment between employees, jobs, systems, technology, policies, procedures, training, and organizational development. Students will evaluate and analyze theory as it relates to practical application in the workplace.
HRM 630 Legal, Ethical & Safety Issues – 4.50


Sub Header Text Here
A comprehensive analysis of the laws and regulations, both federal and state, that impact human resources management. The course emphasizes equal employment opportunity affirmative action, health and safety, privacy of information and methods of liability prevention in employment matters. Integrated into the course are aspects of ethical considerations as related to Human Resources Management, including employer use of power, organizational business practices, and safety concerns.
HRM 637 Workforce Plan, Dev & Outsource – 4.50


Sub Header Text Here
A comparison and evaluation of planning, organizing, directing and monitoring of human resources planning processes, including recruiting, selecting, placing and integrating individuals within organizations. A key aspect of the course is the selection process (testing and assessment of skills and traits that influence work performance), employee orientation and integration (employee development and career planning), and aspects of performance management. The course also covers current trends in employee outsourcing.
ODV 606 Seminar in Training & Development – 4.50


Sub Header Text Here
Employee development is the responsibility of the line manager, the human resources professional, and the employee. This course provides essential managerial-level comprehension of training theory and its practical applications in the business and management environment. Students learn the functions and duties of training: trainer/developer, the identification and assessment of training needs, program design and development, selection of delivery methods and means of instruction, the implementation of training programs, and evaluation. The course integrates training and development, organizational development and career development, critical components of Human Resource Development.
HRM 667 Compensation & Benefits – 4.50


Sub Header Text Here
This course provides an overview of the latest technology as it applies to the human resources function and its impact of human resource management administration and organizational development. The course also integrates and assesses fundamental aspects of wage, salary, benefit administration, and employee rewards and incentives as they are becoming increasingly supported by automated systems.
HRM 633A Seminar in Employee Relations – 4.50


Sub Header Text Here
The course provides students with both the day-to-day realm of common and complex issues related to human behavior in the workplace as it relates to employee relations, and an examination of relationships among unions, workers, management and the government. The course assesses legal restraints (i.e., negotiation, contract administration, decertification) and preparations and techniques for dealing with negotiations, strikes, and lock outs, as well as grievance handling and arbitration.
ODV 610 Adv Studies in Org Behavior in – 4.50


Sub Header Text Here
An in-depth review of current organizational behavior issues in the areas of workforce planning and performance management is covered as it relates to employee diversity. Using case studies, the course provides an integrated perspective of theory and practical aspects of interpersonal and group communication, organizational structures and system, and employee performance in the diverse workplace.
ODV 600 Theory & Practice of OD – 4.50


Sub Header Text Here
The course overviews how, why, and when to integrate the behavioral sciences with human resource management principles to increase individual and organizational effectiveness. Students will analyze, evaluate, and design relevant theories as they relate to practical application in the workplace.
ODV 601 Integrating Performance Mgmt – 4.50


Sub Header Text Here
Prerequisite: ODV 600
This course examines and assesses how technology can best be integrated into and utilized in the workplace to maximize human performance. Implications for information management and organizational communication are investigated and classified. A key aspect is how the two components are impacted by organizational communication. It examines current trends in enterprise-wide technology solutions, specifically as they relate to HRM and OD, implementation of technology, productivity as it relates to use and misuse, and how it facilitates change in human performance and organizational growth.
HRM 669 Research Seminar – 4.50


Sub Header Text Here
This course is focused on developing a student's research skills in preparation for the HRM670 Capstone Thesis Project. Students will be guided through research of peer-reviewed journal articles and research methodologies as they relate to the field of Human Resource Management and Organizational Development. Faculty will guide students through written review of research and current practices in preparation for the HRM670 Capstone Thesis Project.
HRM 670 Project/Thesis – 4.50


Sub Header Text Here
Prerequisite: HRM 669 and Must complete at least 7 core courses.
The project course consists of a Master's Thesis Project in the area of HRM or ODV. Students work under the guidance of an assigned faculty member. Students clarify research topics and identify data sources in preparation for the project. Students gather data and present their research in both written and oral form to faculty and classmates. This course lasts two months and encompasses integrating critical components and learning experience into a deliverable that meets academic guidelines for program completion and may be applicable to the workplace to build a student's portfolio. Grading is H, S, or U only. Course is eligible for an In Progress (IP) grade.
Specialization in Organizational Leadership
Specialization Requirements:
4 courses; 18 quarter units
LED 602 Developing Groups and Teams – 4.50


Sub Header Text Here
The formation and development of groups through effective leadership is the focus of this course. Team communication styles and roles within teams are examined. Strategies that foster creativity in groups are discussed. The impact of technology on teams and communication styles is evaluated. Students learn experientially about groups and teams and the impact of diverse ethical perspectives by participating in group activities and observing leadership in small groups.
LED 603 Leadership in the 21st Century – 4.50


Sub Header Text Here
Examination of emerging forms of leadership, influence and power, chaos and collaboration. The course will analyze multiple organizations within the private and public sectors, and will draw upon diverse perspectives, ethical considerations and applied approaches. Participate in experiential approaches to learning leadership skills which may include the classroom as a temporary organization to be examined in real time.
LED 604 Leading Change and Adaptation – 4.50


Sub Header Text Here
Course topics will focus on the dynamics of change, organizational redesign, and the essential skills necessary for leaders to initiate corporate and organizational transformations. Resistance and acceptance of change initiatives, including the impact of organizational culture will be examined. Students will strengthen their leadership skills and strategies in order to initiate and implement change through problem-solving experiences across a broad range of organizational contexts.
LED 605 Conflict and Power Dynamics – 4.50


Sub Header Text Here
Integration of the knowledge, skills, and abilities required to design, conduct, and evaluate effective conflict resolution and negotiation practices. Course topics include interpersonal and intra-group conflict resolution; persuasion, problem solving techniques and decision-making in conflict resolution; overcoming bias, anger, and retaliation. Students will develop leadership and dialogue skills used to navigate conflict situations, and begin to detect conflicts as potential clues of organizational challenges.
Degree and Course Requirements
To earn an MA in HR degree, students must complete at least 49.5 quarter units of graduate work. A total of 13.5 quarter units of graduate credits may be granted for equivalent graduate work completed at another institution, as it applies to this degree, and provided the units were not used in earning another advanced degree. Students should take the capstone project class as their last class in the sequence of the program.
Specializations
Master of Arts in Human Resource Management, Organizational Leadership
The Organizational Leadership specialization prepares professionals to become proactive, problem-solving, change-oriented leaders in dynamic organizations. The instruction, experiential exercises, and capstone thesis are for those desiring to understand and apply the technical and reflective processes that accompany leadership opportunities in the modern workplace — whether business or nonprofit, domestic or international.
Learn More
What Can You Do with a Master's in Human Resource Management (MAHRM)?


Sub Header Text Here
With a master's in HRM, you can expect to gain expertise in hard skills like talent acquisition, strategic planning, finance, and more, that are sought by professionals across industries. Upon graduation, your experience and skill set can prepare you for various markets, such as:
Manufacturing
Professional, scientific, and technical services
Health care and social assistance
Educational services
Finance and insurance
MAHRM students will also have the skills and experience necessary to take on quite a few roles:
Human resources business partner
Director of human resources
Human resources manager
Human resources generalist
Vice president of human resources
The scope of the HR industry is wide, and those offering jobs are well-recognized names. Currently, top employers include Merck, IQVIA, Humana, Pfizer, and Anthem, proving that master's in human resource management students have the opportunity to experience multiple job settings.
* SOURCE: Emsi Labor Analyst- Report. Emsi research company homepage at https://www.economicmodeling.com/company/ (Report viewed: April 24, 2022.)
DISCLAIMER: The data provided is for informational purposes only. Emsi data and analysis utilizes government sources to provide insights on industries, demographics, employers, in-demand skills, and more to align academic programs with labor market opportunities. Cited projections may not reflect local or short-term economic or job conditions and do not guarantee actual job growth. Current and prospective students should use this data with other available economic data to inform their educational decisions.
Program Learning Outcomes
As a graduate of National University's Master of Arts in Human Resource Management program, you'll be able to:
Complete a job analysis of a specific job for recruiting, selection, performance appraisal, training, and compensation.
Develop a recruiting plan and design a selection process for recruiting, interviewing, and selecting candidates for employment for jobs within an organization.
Conduct a needs assessment and design a training program for current employees on a specific topic related to organizational goals.
Assess benefits relevant to the employee population and organizational structure, and formulate a compensation system based upon merit, knowledge, and skill acquisition.
Assess and develop methods designed to prevent employer liability and labor relation issues (anti-discrimination statutes, employee and labor relations, union, and non-union environment issues).
Recognize, analyze, and effectively address ethical, legal, and safety challenges faced in the workplace.
Why Earn Your Master's in Human Resource Management With National University?
Earning your degree is an important step, and your investment matters, so National University offers benefits for students that make earning an online master's in human resources a positive, fulfilling experience.
Supporting Your Learning and Lifestyle: Students benefit from 1:1 mentorship with faculty and online or on-site options
Start Sooner, Finish Faster: Earn your degree in one year with our four-week course format
Recognized by Industry Professionals: The Society for Human Resource Management (SHRM) — the premier national and international organization of human resources — recognizes NU's MAHRM program, and it aligns with its curriculum guidelines
Admissions
Enrolling in a university is a big decision. That's why our dedicated admissions team is here to guide you through the admissions process and help you find the right program for you and your career goals.
To that end, we've simplified and streamlined our application process, so you can get enrolled in your program right away. Because we accept and review applications year round, you can begin class as soon as next month, depending on your program and location of choice.
Learn more about undergraduate, graduate, military, and international student admissions, plus admissions information for transfer students. You can also learn more about our tuition rates and financial aid opportunities.
To speak with our admissions team, call (855) 355-6288 or request information and an advisor will contact you shortly. If you're ready to apply, simply start your application today.

Why Choose National University
Four-Week Courses
190+ Degree Programs
Online or On-Site
Year-Round Enrollment
Military Friendly
We're proud to be a Veteran-founded, San Diego-based nonprofit. Since 1971, our mission has been to provide accessible, achievable higher education to adult learners. Today, we educate students from across the U.S. and around the globe, with over 220,000 alumni worldwide.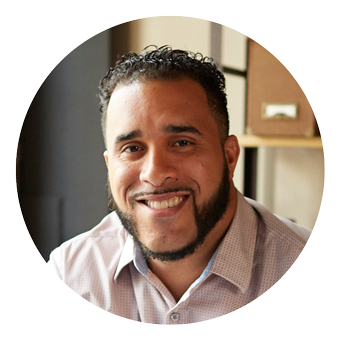 "National University has impacted my career. You can immediately apply what you learn in class to your business."
-Francisco R., Class of 2016

Frequently Asked Questions
Is a master's in HR worth it?


Sub Header Text Here
A master's in HR can yield ample opportunities, and the job market is desirable for this field. According to the Bureau of Labor Statistics, management jobs are set to grow at 5% over the next 10 years — faster than the average for all occupations.
How long is a human resources master's degree?


Sub Header Text Here
Usually, students can expect to spend two years earning their degree (30 to 48 credits). However, thanks to our four-week course format and ample faculty support, those that choose NU can earn their online master's in human resources degree within a year!
Which is better: an MBA in HR or an MA in HR?


Sub Header Text Here
This largely depends on your focus and passions. Are you more interested in how the field of HR operates and business insight? Pursue an MBA in HR. If you are excited by the HR field as a whole and want to learn about various aspects of it, an MA in HR is likely to be a better match for you.
Why Earn Your Master's in Human Resource Management with National University?


Sub Header Text Here
Earning your degree is an important step, and your investment matters, so National University offers benefits for students that make earning an online master's in human resources a positive, fulfilling experience.
Supporting Your Learning and Lifestyle: Students benefit from 1:1 mentorship with faculty and online or on-site options
Start Sooner, Finish Faster: Earn your degree in one year with our four-week course format
Recognized by Industry Professionals: The Society for Human Resource Management (SHRM) — the premier national and international organization of human resources — recognizes NU's MAHRM program, and it aligns with its curriculum guidelines

The Key Grant Scholarship
Do you qualify for a needs-based scholarship? Learn more about the NU Key Grant Scholarship and other scholarship opportunities to unlock the door to your dreams!
Program Disclosure
Successful completion and attainment of National University degrees do not lead to automatic or immediate licensure, employment, or certification in any state/country. The University cannot guarantee that any professional organization or business will accept a graduate's application to sit for any certification, licensure, or related exam for the purpose of professional certification.
Program availability varies by state. Many disciplines, professions, and jobs require disclosure of an individual's criminal history, and a variety of states require background checks to apply to, or be eligible for, certain certificates, registrations, and licenses. Existence of a criminal history may also subject an individual to denial of an initial application for a certificate, registration, or license and/or result in the revocation or suspension of an existing certificate, registration, or license. Requirements can vary by state, occupation, and/or licensing authority.
NU graduates will be subject to additional requirements on a program, certification/licensure, employment, and state-by-state basis that can include one or more of the following items: internships, practicum experience, additional coursework, exams, tests, drug testing, earning an additional degree, and/or other training/education requirements.
All prospective students are advised to review employment, certification, and/or licensure requirements in their state, and to contact the certification/licensing body of the state and/or country where they intend to obtain certification/licensure to verify that these courses/programs qualify in that state/country, prior to enrolling. Prospective students are also advised to regularly review the state's/country's policies and procedures relating to certification/licensure, as those policies are subject to change.
National University degrees do not guarantee employment or salary of any kind. Prospective students are strongly encouraged to review desired job positions to review degrees, education, and/or training required to apply for desired positions. Prospective students should monitor these positions as requirements, salary, and other relevant factors can change over time.