Bachelor of Science in Organizational Leadership
4-week Courses
Start sooner and finish faster with our innovative course design.
Year-Round Enrollment
Our admissions team reviews applications year-round.
230K+ Alumni Worldwide
Become a member of NU's global community.
Learn how to guide, inspire, and manage a diverse group of people to achieve a common goal.
In today's complex business world, a leader can be a manager, but not all managers are leaders. True leadership requires vision, strategy, and empathy. An organizational leadership bachelor's degree program will help you define your leadership style.
National University's Bachelor of Science in Organizational Leadership is designed to equip you with the tools to become a change agent and transformational leader. Our curriculum is a future-focused examination of team building, organizational change, conflict management, and diversity in a multicultural society. The program culminates in a unique capstone designed to transform your leadership philosophy to guide your decision-making – now and into the future.
Upon completion of your studies, you'll emerge with the knowledge and confidence to build and lead teams for companies across industries. NU's BS in Organizational Leadership offers an accelerated format that empowers you to finish the entire program in less than four years.

The Western Association of Schools and Colleges (WASC) accredits public and private schools, colleges, and universities in the U.S.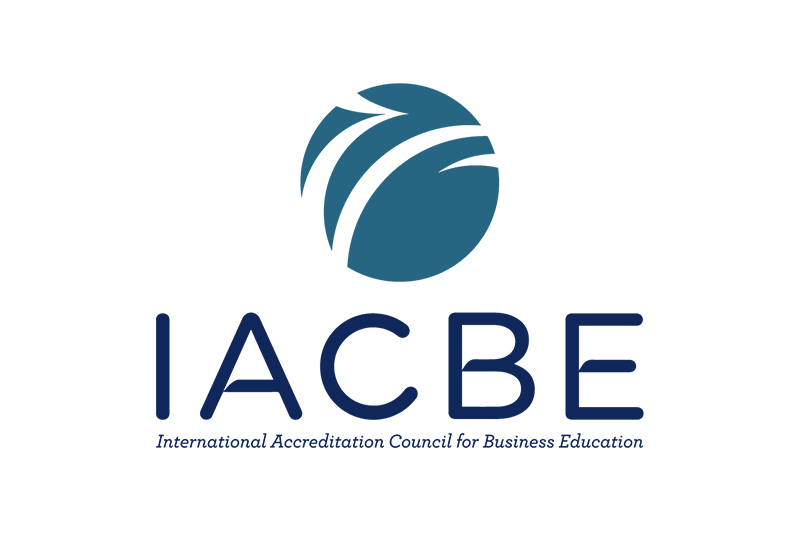 Course Details
Requirements for the Major
14 courses; 63 quarter units
Non-Leadership Requirements
4 courses; 18 quarter units
LAW 204 Legal Aspects of Business I – 4.50


Sub Header Text Here
A survey of contracts, sales, agencies, personal property, commercial paper and associated topics. Emphasizes prevention of litigation and liability arising from business operations.
MGT 309 Prin. of Mgmt & Organizations – 4.50


Sub Header Text Here
Introduction to the roles of managers and the vision, mission, and goals of organizations. Investigates management theories and explores the four primary functions of managers: Planning, Organizing, Leading, and Controlling. Covers issues related to human resource management, organizational structure and behavior, creative problem solving, effective communication, and the management of teams, change, and innovations.
Non-Leadership – choose One of Two, part A
HRM 409B Intro to Human Resource Mgmt – 4.50


Sub Header Text Here
This course provides an overview of the myriad of human resource management activities performed in the workplace. Topics include human resource planning, job analysis, staffing, recruitment, selection, retention, training and talent development, compensation and benefits, legal aspects, DE&I, discipline, performance management, labor relations, ethics, and health and safety.
ODV 400 Organizational Strat & Desig – 4.50


Sub Header Text Here
Examination of the theories of organizational design concepts and strategies used by managers to position their company for success. The historical perspectives on organization design are discussed, along with current challenges faced by today's organizations. Strategic approaches to measuring organizational effectiveness are explored. Various experts' strategies are evaluated to gain an understanding of ways in which managers can give direction to organizations to remain competitive in the workforce.
Non-Leadership – choose One of Two, part B
COM 334 Persuasion – 4.50


Sub Header Text Here
Prerequisite: ENG 102
Introduces learners to the principles, functions, and practices of social influence. Examines how to influence others' attitudes, beliefs, opinions, values, and behaviors through communication. Explores scientifically established principles of persuasion that are used in contemporary media.
COM 354 Professional Presentations – 4.50


Sub Header Text Here
Prerequisite: ENG 102
Explores professional speaking and presentations. Identifies and provides practice of theory and skills used in advanced speaking. Teaches creation and integration of text, graphics, audio, and video into presentations. Offers hands-on experience applying theory and methods to create professional presentations.
Leadership Requirements
10 courses; 45 quarter units
LED 400 Introduction to Leadership – 4.50


Sub Header Text Here
Examination of core issues in the practice of leadership. Identification of differing theories and styles of collaborative, integrative organizational leadership and comparison to authoritarian or management by edict within the organizational context.
LED 410 Leading Diverse Groups & Teams – 4.50


Sub Header Text Here
Examination of the application of leadership theory to groups that are diverse in gender, ethnicity, education, and functional expertise. The role of the leader in establishing effective collaboration among members; the decision-making process and power will also be examined.
LED 420 Adaptive Leadership in Change – 4.50


Sub Header Text Here
Analysis of constant and continuous change in modern organizational environments. This class will provide students with the skills needed to recognize the potential impacts of change on their organizations, and to lead their organizations through the change process effectively. Students will develop skills in assessing organizational culture and learn to create the learning organization of the future.
LED 430 Conflict/Negotiation for Ldrs – 4.50


Sub Header Text Here
Effective conflict resolution, bargaining, and negotiation are addressed in this course as methods for improving the organizational effectiveness in the long term. A special focus will be placed upon creation of win-win solutions to real life organizational situations. Conflict will be examined as both a necessary and challenging workplace phenomena.
LED 440 Ldrship Overview of Org. Func. – 4.50


Sub Header Text Here
Introduction to strategies for leadership to enhance the integration of functions into the overall mission and vision of the organization. Assessing the relationships between organizational structure and the impact on the culture and norms of the organization will be analyzed.
LED 450 Advanced Group Dynamic Theory – 4.50


Sub Header Text Here
Prerequisite: LED 400 and LED 410
Advanced topics in understanding groups and team formation, hidden agenda items of team members, and strategies to navigate difficult behavior or challenging groups. Experiential learning of group dynamics, examining multiple phenomena, and the impact of leadership will be explored.
LED 460 Ethics and Decision Making – 4.50


Sub Header Text Here
Examination of the many components that influence decision-making by leaders, including cultural relativism, legal responsibilities, prescriptive approaches, and universal principles. The potential impact of decisions on the organization and transparency in the decision making process, ethical frameworks, and hypothetical situations will be reviewed.
LED 470 Classic Studies of Leadership – 4.50


Sub Header Text Here
The historical context of classic leadership studies will be examined including emotional intelligence, trait theories, personality studies, and the emergence of leadership theory. Students will explore the research on leadership that has impacted the development of leadership studies and the understanding of power, authority, and influence. This course will aid in preparing students for LED 480 and LED 490.
LED 480 Research for Leaders – 4.50


Sub Header Text Here
Prerequisite: LED 410 and LED 420
This course should be taken toward the completion of the BSOL course work, as it allows the student to develop strategies in identifying and interpreting quality research. The study of leadership involves both qualitative and quantitative research which informs effective leadership in an ever-changing and global business environment.
LED 490 Leadership Capstone Project – 4.50


Sub Header Text Here
Prerequisite: Completion of six of the preceding courses
The capstone course is designed to be the culminating work for the Bachelor's degree in Organizational Leadership. Under the guidance of the instructor, students will design a project to demonstrate their mastery of leadership theories, approaches, and frameworks. Students will include scholarly research, attention to ethical frameworks, and critical analysis in their project. A professional presentation of 10-15 minutes of the student's project is required. Grading is H, S, or U only.
Upper-Division Electives
3 courses; 13.5 quarter units
Students select from upper-division courses with the following prefixes: ECE, ECO, FIN, HRM, MGT, ODV, and SOC.
Degree and Course Requirements
To receive a Bachelor of Science in Organizational Leadership, students must complete at least 180 quarter units as articulated below, 45 of which must be completed in residence at National University, 76.5 of which must be completed at the upper-division level, and a minimum 69 units of the University General Education requirements.
In the absence of transfer credit, additional general electives may be necessary to satisfy the total units for the degree. The following courses are specific degree requirements. Refer to the section on undergraduate admission procedures for specific information regarding application and evaluation. All students receiving an undergraduate degree in Nevada are required by State Law to complete a course in Nevada Constitution.
Program Learning Outcomes
Upon successful completion of National University's BS in Organizational Leadership, you'll be able to:
Develop a personal leadership approach
Identify challenges and advantages of diverse groups in organizations within a global environment
Analyze negotiating styles of leaders, and compare and contrast the concepts of leadership and power
Examine the strategies leaders use to motivate and evaluate members of groups and teams
Evaluate the ethical implications of leadership decisions and strategies
Explain how the classic studies have informed the understanding and application of leadership and organizational theory
Why Earn Your Organizational Leadership degree at National University?


Sub Header Text Here
According to the Bureau of Labor Statistics, today's top executives must be able to shape and direct an organization by coordinating policies, people, and resources.* This requires sharply honed, market-relevant skills in communication, decision-making, problem-solving, time management, and leadership.
Those who develop the tools to become change agents within their organizations can create opportunities for advancement and qualify for some of the highest salaries in the United States. For example, according to the BLS, the median annual wage for chief executives was $179,520 in May 2021.**
NU's bachelor's degree in organizational leadership offers you the opportunity to develop the skills needed to be an effective leader in team and group settings within organizations. It is intended to help students understand the importance of moving from an authoritarian paradigm to one of collaboration and integration to be successful in today's complex business environments.
*SOURCE: https://www.bls.gov/ooh/management/top-executives.htm#tab-4
**SOURCE: https://www.bls.gov/ooh/management/top-executives.htm#tab-5
What Can You Do with a Bachelor's in Organizational Leadership Degree?


Sub Header Text Here
A career-focused BS in Organizational Leadership can help you develop skills that are in high demand in today's business world. Companies of all types and sizes are focusing on recruiting ambitious, transformational leaders who possess the knowledge and skills to become agents of change. Some of the top job titles* posted in this area include:
Human resources business partner
Human resources manager
Organizational change manager
Director of human resources
Project manager
Program manager
Director of Diversity and Inclusion
Executive Director
Operations manager
Change management consultant
Change management manager
Human resources specialist
Top employers of professionals with key skills in organizational leadership span a range of industries, including finance, consulting services, health insurance, technology firms, pharmaceutical, and insurance industries. Some of these include:
Wells Fargo
Accenture
Humana (health insurance)
Guidehouse
Microsoft
Anthem (health insurance)
Presbyterian Healthcare Services
Deloitte
USAA
Pfizer (Pharma)
Citibank
ExecuNet
Thermo Fisher Scientific (pharma/biotech)
Travelers
UnitedHealth Group (health insurance)
**SOURCE: Emsi Labor Analyst- Report. Emsi research company homepage at https://www.economicmodeling.com/company/ (Report viewed: July 25, 2022). DISCLAIMER: The data provided is for Informational purposes only. Emsi data and analysis utilizes government sources to provide insights on industries, demographics, employers, in-demand skills, and more to align academic programs with labor market opportunities. Cited projections may not reflect local or short-term economic or job conditions and do not guarantee actual job growth. Current and prospective students should use this data with other available economic data to inform their educational decisions.
Admissions
Enrolling in a university is a big decision. That's why our dedicated admissions team is here to guide you through the admissions process and help you find the right program for you and your career goals.
To that end, we've simplified and streamlined our application process, so you can get enrolled in your program right away. Because we accept and review applications year-round, you can begin class as soon as next month, depending on your program and location of choice.
Learn more about undergraduate, graduate, military, and international student admissions, plus admissions information for transfer students. You can also learn more about our tuition rates and financial aid opportunities.
To speak with our admissions team, call (855) 355-6288 or request information and an advisor will contact you shortly. If you're ready to apply, simply start your application today.

Why Choose National University
Four-Week Courses
190+ Degree Programs
Online or On-Site
Year-Round Enrollment
Military Friendly
We're proud to be a Veteran-founded, San Diego-based nonprofit. Since 1971, our mission has been to provide accessible, achievable higher education to adult learners. Today, we educate students from across the U.S. and around the globe, with over 230,000 alumni worldwide.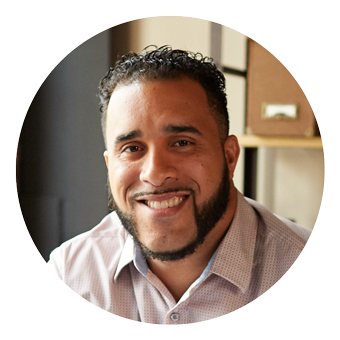 "National University has impacted my career. You can immediately apply what you learn in class to your business."
-Francisco R., Military Veteran
Class of 2016

BS in Organizational Leadership Program FAQs
What will I learn from a bachelor's in organizational leadership?


Sub Header Text Here
Think of a BS in organizational leadership as a management degree that takes a deep dive into the theory and analysis of complex business problems. Through our experiential and problem-based learning opportunities, you'll acquire valuable real-world insight into today's leadership challenges while also gaining the foundational knowledge and practical skills required to gain a competitive edge in your chosen field.
What's the difference between organizational leadership and organizational management?


Sub Header Text Here
A leader can be a manager, but not all managers are leaders. Organizational leaders focus on the company AND its individuals. They're business-savvy, innovative, and strong communicators with essential "soft" skills such as vision, emotional intelligence, and ethics.
How common are leaders in today's organizations?


Sub Header Text Here
Companies of all types and sizes are dealing with complex business, cultural, and communication issues, and the demand for professionals with organizational leadership skills is growing. You might be surprised to discover there are anywhere from six to 13 types of leaders. An organizational leadership degree can help you find your style and hone your skills to become an in-demand professional in this growing field.

The Key Grant Scholarship
Do you qualify for a needs-based scholarship? Learn more about the NU Key Grant Scholarship and other scholarship opportunities to unlock the door to your dreams!
Program Disclosure
Successful completion and attainment of National University degrees do not lead to automatic or immediate licensure, employment, or certification in any state/country. The University cannot guarantee that any professional organization or business will accept a graduate's application to sit for any certification, licensure, or related exam for the purpose of professional certification.
Program availability varies by state. Many disciplines, professions, and jobs require disclosure of an individual's criminal history, and a variety of states require background checks to apply to, or be eligible for, certain certificates, registrations, and licenses. Existence of a criminal history may also subject an individual to denial of an initial application for a certificate, registration, or license and/or result in the revocation or suspension of an existing certificate, registration, or license. Requirements can vary by state, occupation, and/or licensing authority.
NU graduates will be subject to additional requirements on a program, certification/licensure, employment, and state-by-state basis that can include one or more of the following items: internships, practicum experience, additional coursework, exams, tests, drug testing, earning an additional degree, and/or other training/education requirements.
All prospective students are advised to review employment, certification, and/or licensure requirements in their state, and to contact the certification/licensing body of the state and/or country where they intend to obtain certification/licensure to verify that these courses/programs qualify in that state/country, prior to enrolling. Prospective students are also advised to regularly review the state's/country's policies and procedures relating to certification/licensure, as those policies are subject to change.
National University degrees do not guarantee employment or salary of any kind. Prospective students are strongly encouraged to review desired job positions to review degrees, education, and/or training required to apply for desired positions. Prospective students should monitor these positions as requirements, salary, and other relevant factors can change over time.