Bachelor of Business Administration
Bachelor of Business Administration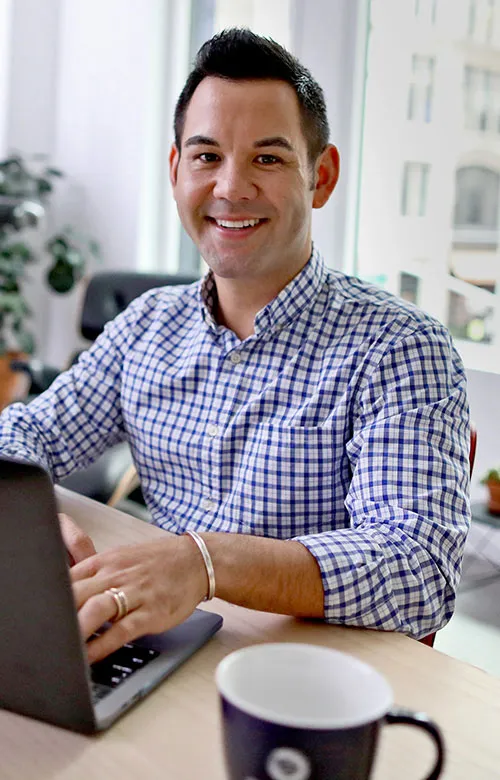 QUICK FACTS
Become a part of NU's global alumni community.
The Bachelor of Business Administration program includes four-week classes.
National University is San Diego's largest private nonprofit university.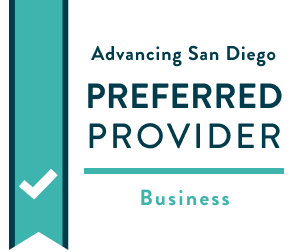 Whether you're a budding entrepreneur or you're looking for a career in a Fortune 500 corporation, a Bachelor of Business Administration (BBA) will give you the tools you need to define your competitive edge and succeed in today's exciting business world.
Gain an understanding of marketing, statistics, accounting, economics, finance, and management; then select a concentration to refine your degree. Concentrations available include accountancy, alternative dispute resolution, business law, economics, entrepreneurship, finance, human resource management, marketing, project management and logistics and supply chain management.
Program Learning Outcomes
Apply ethical and legal principles to a business environment.
Demonstrate skills and knowledge in the areas of business math, economics, accounting, finance, and operations management needed to make sound business decisions.
Apply knowledge in the fields of management, information systems, and marketing to different business environments.
Apply the knowledge acquired in the program for the analysis of strengths, weaknesses, and potential improvements in a business.
Demonstrate written, presentation, and research skills expected of a business-school graduate.
Develop a global business perspective based on the knowledge of foreign business environments and cultures.
Click here for program specific course information.
Meet Our Faculty
Program Highlights
Entire program can be completed online.
Prepares students for careers in domestic or international business.
Provides the tools and skills needed to start a business or take an existing business to the next level.
Preparation for the Major
(6 courses; 27 quarter units)
MNS 205 must be taken if students do not have transfer credits for MNS 205 or the MTH courses.
MNS 205* Intro to Quantitative Methods
OR
MTH 210* Probability and Statistics

Prerequisite: Accuplacer test placement evaluation or MTH 12A and MTH 12B
OR
MTH 215* College Algebra & Trigonometry

Prerequisite: Accuplacer test placement evaluation or MTH 12A and MTH 12B
OR
MTH 220* Calculus I

Prerequisite: Accuplacer test placement or MTH 216B or MTH 215

ECO 203* Principles of Microeconomics
ECO 204* Principles of Macroeconomics
ACC 201 Financial Accounting Funds.
ACC 202 Managerial Accounting Funds.
LAW 204 Legal Aspects of Business I
* May be used to meet a General Education requirement.
Requirements for the Major
(9 courses; 40.5 quarter units)
BIM 400 Info. Mgmt. in Organizations
MGT 309C Prin. of Mgmt. & Organizations
MGT 400 Ethics in Law, Business & Mgmt.
FIN 310 Business Finance
MNS 407 Management Science
MKT 302A Marketing Fundamentals
IBU 430 Survey of Global Business

Prerequisite: ECO 203 and ECO 204

MGT 451 Production & Ops Management I
BUS 480 Capstone: Integrated Bus. Policy

Prerequisite: Completion of at least 9 BBA preparation and upper- division core courses
Upper-Division Electives
(7 courses; 31.5 quarter units)
Students may choose to take one (1) of the BBA Concentrations listed below and/or appropriate elective courses to satisfy the total units for the degree with the following prefixes: ACC, BIM, BUS, ECO, FIN, HRM, LAW, LED, MGT, MKT, ODV,
or HUB.
Recommended Electives
BUS 491 Internship Project

Prerequisite: 31.5 quarter units in business or business-related courses and a 2.5 GPA

FIN 446 International Financial Mgmt.
FIN 440 Financial Institutions
HRM 409B Survey in HRM & OD
HRM 432 Recruit, Selection, Promo, Ret.
HRM 439 Legal, Reg., & Labor Relation C
IBU 540 International Experience
LAW 305 Legal Aspects of Business II
MGT 422 Team Bldg, Interpers. Dynamics
MKT 430 Intro to Global Marketing
MKT 434 Intro to Market Research
MKT 443 Introduction to Advertising
Program Requirements
To receive a BBA, students must complete at least 180 quarter units as articulated below, 45 of which must be completed in residence at National University, 76.5 of which must be completed at the upper-division level, and a minimum 70.5 units of the
University General Education requirements. In the absence of transfer credit, additional general electives may be necessary to satisfy total units for the degree. The following courses are specific degree requirements. Refer to the section on
undergraduate admission procedures for specific information regarding admission and evaluation. All students receiving an undergraduate degree in Nevada are required by state law to complete a course in Nevada Constitution.
Why Choose National University?
We're proud to be a veteran-founded, San Diego-based nonprofit. Since 1971, our mission has been to provide accessible, achievable higher education to adult learners. Today, we educate students from across the U.S. and around the globe, with over 180,000 alumni worldwide.
Four-Week Classes
Focus on one subject at a time — one month at a time — and finish your degree faster.
75+ Degree Programs
Choose from associate, bachelor's, and master's degrees, plus credentials and certificates.
On Campus or Online
Study when and where it's convenient for you with evening, weekend, and 100% online classes.
Year-Round Enrollment
Apply or transfer any time. Classes start monthly, and applications are accepted year round.
20+ Locations
Attend class and learn onsite at one of over 20 locations in California.
Military Friendly
As a Yellow Ribbon school, we offer tuition discounts to servicemembers and dependents.