Understanding the
Importance of Accreditation
Transfer Your Credits to NU
Make a seamless transition from over 110 community colleges.
WSCUC-Accredited
Earn your degree from a reputable private nonprofit that's accredited by WASC Senior College and University Commission.
200,000 alumni
worldwide
Become a member of NU's global community.
Choosing the university and degree program right for you can be stressful, and there are a number of things that should factor into your decision-making process. One of these factors is accreditation. The goal of accreditation is to ensure institutions of higher education meet acceptable levels of quality.
Accreditation is a process of institutional peer review performed by objective, not-for-profit external agencies. These agencies evaluate colleges, universities and educational programs for continuous quality. In other words, accreditation is a higher education seal of approval for schools, employers, and most importantly, for students. Students who earn a degree at a regionally accredited institution can be confident that the quality of education, and commitment of an institution to maintain and improve quality, meets the standards of the accrediting body.
WASC Senior College and University Commission

Since 1977, National University has been accredited by the WASC Senior College and University Commission (WSCUC).
Whether you're just beginning your college education or continuing studies begun at National University or elsewhere, you can rest assured that NU adheres to strict standards that maintain the level of quality you can expect from an institution of higher learning.

"National University honed my leadership skills and paved the way for career advancement."
– Edward H., Class of 2021
Frequently Asked Questions
Why is Accreditation Important?
In the United States, accreditation is an independent evaluation of educational quality and rigor. The federal Department of Education recognizes accrediting agencies that meet certain criteria, and that recognition carries with it both a mark of respect and access for their students to federal financial aid.
Accreditation can be granted to public and private, non-profit and for-profit, and associates, bachelors, professional and graduate degree-granting institutions. No institution in the United States is required to seek accreditation; however, because of the recognized benefits, most eligible institutions have sought to become accredited.
Are there Different Types of Accreditation?
There are different types of accreditation available to universities and colleges, each with a unique purpose or role in the academic landscape.
Institutional accreditation involves a comprehensive review of all institutional functions. Institutional accrediting organizations, Like WSCUC, accredit the institution rather than the individual programs, although new programs are reviewed through the substantive change process. Each accrediting commission and association has standards, policies, institutional review procedures, and staff that are specific to that commission.
Programmatic accreditation represents an additional level of external peer evaluation and quality assurance that applies to specific programs within an institution. This type of accreditation focuses on how a program prepares students for a specific field and how it leads to professional practice. Employers and students can trust that the program meets quality standards set by the profession.
What's the Difference Between Regional and National Accreditation?
Regional accrediting agencies only review schools within a specific geographic area — from traditional 4-year public brick and mortar universities and technical schools, to private colleges and premier online universities, such as National University. This gives you the assurance that all regionally accredited institutions meet the same stringent requirements.
Program Specific Accreditations
Since 1977, National University has been accredited by the WASC Senior College and University Commission (WSCUC). The Commission accredits institutions rather than individual programs. Therefore, in addition to assessing the academic quality and educational effectiveness of institutions, the Commission emphasizes institutional structures, processes, and resources. The accreditation process is aimed at:
Assuring the Community of Quality
Developing and Applying Standards
Promoting a Culture of Evidence
Promoting Engagement
Developing Adaptive Systems
Promoting the Exchange of Ideas
Business Program Accreditation
The College of Professional Studies at National University has received specialized accreditation for its business program through the International Accreditation Council for Business Education (IACBE) located at 11374 Strang Line Road in Lenexa, Kansas, USA. For a list of accredited programs please refer to our IACBE member status page.
Why Choose National University
Four-Week Courses
75+ Degree Programs
Online or On-Site
Year-Round Enrollment
Military Friendly
We're proud to be a veteran-founded, San Diego-based nonprofit. Since 1971, our mission has been to provide accessible, achievable higher education to adult learners. Today, we educate students from across the U.S. and around the globe, with over 200,000 alumni worldwide.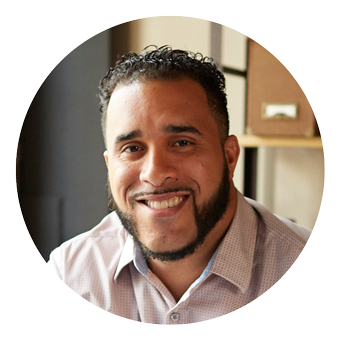 "National University has impacted my career. You can immediately apply what you learn in class to your business."
-Francisco R., Class of 2016