Master of Arts in Human Behavior Psychology
4-Week Courses
Start sooner and finish faster with our innovative course design.
Year-Round Enrollment
Our admissions team reviews applications year-round.
230K+ Alumni Worldwide
Become a member of NU's global community.
Program Overview
Gain a trait common to successful managers – understanding people – with a Master of Arts in Human Behavior Psychology. You'll build strong theoretical and empirical base from which to begin to understand the human experience. Get exposure to a wide array of behavioral topics covering personal, social, and organizational issues. The program was developed for students who have specific ambitions in the fields of supervision, management, and administration, but also benefits those undergoing life transitions, seeking personal or career growth, or preparing for doctoral-level study.

The Western Association of Schools and Colleges (WASC) accredits public and private schools, colleges, and universities in the U.S.
Course Details
Core Requirements
10 courses; 45 quarter units
HUB 648 Personal Growth & Comm. – 4.50


Sub Header Text Here
An examination of the meaning and importance of personal growth and human communication in human life and relationships. Development of critical communication skills, self-awareness and self-understanding to enhance personal and professional relationships. Presents a variety of models and methodologies in the exploration of physical, mental, emotional, social and spiritual growth.
HUB 646 Personal and Pro. Ethics – 4.50


Sub Header Text Here
A study of normative judgments as applied to contemporary human problems such as the uses of power, business practices and the right to live and to die. Examines varied ethical systems using a case study format
HUB 641 Stages of Adult Development – 4.50


Sub Header Text Here
An examination of the adult stages of human biological, psychological and social development. Discusses classical as well as contemporary theories.
HUB 639 Issues in Sexuality – 4.50


Sub Header Text Here
An examination of the personal, interpersonal and social dimensions of human sexuality. Covers topics such as anatomy and physiology of human sexuality, contemporary American sexual behavior, sexual myths, sex-role socialization, sexual dysfunctions and sexual-social issues.
HUB 601A Organizational Behavior – 4.50


Sub Header Text Here
An in-depth study of various types of organizational structures, both formal and informal, with special emphasis on behavior of people within those structures.
HUB 642 Theories of Behavior Change – 4.50


Sub Header Text Here
A survey of social psychological theories of behavior change and resistance to change.
HUB 601D Creative Leadership – 4.50


Sub Header Text Here
A study of the qualities of leadership required today and in the future. Emphasizes historical as well as contemporary leaders.
HUB 650 Behavioral Research – 4.50


Sub Header Text Here
Behavioral research is a way to examine and understand individual and social behavior through measurement and interpretation. This course investigates the theoretical principles that underlie behavioral research and the application of current research techniques. The course forms the foundation for practical application of behavioral science and continued study in the human behavior and is essential to completing the capstone course in the program (Integrative Project in Human Behavior, HUB 680).
HUB 670 Research Applications – 4.50


Sub Header Text Here
Prerequisite: HUB 650
The application of research methods and statistical techniques to a variety of research problems. The student will use these methods and techniques to address hypothetical and real research issues. The student will have developed a research proposal for the capstone project in HUB650 (a prerequisite for the course) and will apply the material learned in this course to further develop and refine the proposal.
HUB 680 Integrative Project –  4.50


Sub Header Text Here
Prerequisite: HUB 650; HUB 670
The capstone project is an empirical study that integrates theoretical and applied concepts and results in a 20-30 page paper (APA style). The student will be required to develop a project proposal during HUB 650 and HUB 670 that can then be completed during the capstone course. This course may not be taken as an independent study.
Program Electives
2 courses; 9 quarter units
Students can select graduate elective courses from the following course prefixes: AGE, CHD, HRM, HUB, MKT, MGT, and SOC (HUB 660, CHD 601, and SOC 604 are highly recommended). In addition, other courses may be used as electives with the approval of the Academic Program Director (APD). Note: Due to enrollment restrictions, special permission by the Chair of the Department of Psychology is required to take CHD 640 or any courses designated PSY 600 or above.
Degree and Course Requirements
To receive the Master of Arts in Human Behavioral Psychology, students must complete at least 54 quarter units of graduate work. A total of 13.5 quarter units of graduate credit may be granted for equivalent graduate work completed at another institution, as it applies to this degree and provided the units were not used in earning another advanced degree. Students should refer to the section on graduate admission requirements for specific information regarding application and evaluation.
Program Learning Outcomes
Synthesize and apply communication theory and practice in real-world situations.
Develop a personal and professional code of ethics based on knowledge and understanding of moral and ethical principles and values.
Assimilate adult development and human sexuality theories and principles into personal and interpersonal growth.
Analyze and apply behavioral and organizational change processes to personal, social, and organizational settings.
Integrate theories of leadership into applied areas of supervision, management, and administration.
Demonstrate multi-cultural awareness and appreciation of human diversity.
Admissions
Enrolling in a university is a big decision. That's why our dedicated admissions team is here to guide you through the admissions process and help you find the right program for you and your career goals.
To that end, we've simplified and streamlined our application process, so you can get enrolled in your program right away. Because we accept and review applications year round, you can begin class as soon as next month, depending on your program and location of choice.
Learn more about undergraduate, graduate, military, and international student admissions, plus admissions information for transfer students. You can also learn more about our tuition rates and financial aid opportunities.
To speak with our admissions team, call (855) 355-6288 or request information and an advisor will contact you shortly. If you're ready to apply, simply start your application today.

Why Choose National University
Four-Week Courses
190+ Degree Programs
Online or On-Site
Year-Round Enrollment
Military Friendly
We're proud to be a Veteran-founded, San Diego-based nonprofit. Since 1971, our mission has been to provide accessible, achievable higher education to adult learners. Today, we educate students from across the U.S. and around the globe, with over 230,000 alumni worldwide.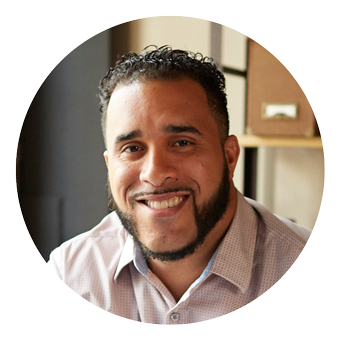 "National University has impacted my career. You can immediately apply what you learn in class to your business."
-Francisco R., Class of 2016


The Key Grant Scholarship
Do you qualify for a needs-based scholarship? Learn more about the NU Key Grant Scholarship and other scholarship opportunities to unlock the door to your dreams!
Program Disclosure
Successful completion and attainment of National University degrees do not lead to automatic or immediate licensure, employment, or certification in any state/country. The University cannot guarantee that any professional organization or business will accept a graduate's application to sit for any certification, licensure, or related exam for the purpose of professional certification.
Program availability varies by state. Many disciplines, professions, and jobs require disclosure of an individual's criminal history, and a variety of states require background checks to apply to, or be eligible for, certain certificates, registrations, and licenses. Existence of a criminal history may also subject an individual to denial of an initial application for a certificate, registration, or license and/or result in the revocation or suspension of an existing certificate, registration, or license. Requirements can vary by state, occupation, and/or licensing authority.
NU graduates will be subject to additional requirements on a program, certification/licensure, employment, and state-by-state basis that can include one or more of the following items: internships, practicum experience, additional coursework, exams, tests, drug testing, earning an additional degree, and/or other training/education requirements.
All prospective students are advised to review employment, certification, and/or licensure requirements in their state, and to contact the certification/licensing body of the state and/or country where they intend to obtain certification/licensure to verify that these courses/programs qualify in that state/country, prior to enrolling. Prospective students are also advised to regularly review the state's/country's policies and procedures relating to certification/licensure, as those policies are subject to change.
National University degrees do not guarantee employment or salary of any kind. Prospective students are strongly encouraged to review desired job positions to review degrees, education, and/or training required to apply for desired positions. Prospective students should monitor these positions as requirements, salary, and other relevant factors can change over time.