Master of Science in Applied School Leadership (In Partnership with participating California County Offices of Education)
4-Week Courses
Start sooner and finish faster with our innovative course design.
Year-Round Enrollment
Our admissions team reviews applications year-round.
230K+ Alumni Worldwide
Become a member of NU's global community.
Program Overview
The Master of Science in Applied School Leadership (In Partnership with participating California County Offices of Education) will position you to become an effective and impactful school site or district administrator. Throughout the program, you'll develop strong leadership and communication strategies to support the vision of your school and community. You'll also develop skills for working effectively with diverse communities. By establishing high but realistic expectations and standards for the academic and social development of all students, you'll be in a position to affect real and positive changes in education settings.

The Western Association of Schools and Colleges (WASC) accredits public and private schools, colleges, and universities in the U.S.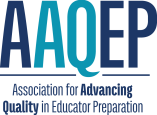 Course Details
Course Listing
Core Requirements
8 courses; 36 quarter units
EDA 631 Shared Vision of Learning(**), * – 4.50


Sub Header Text Here
EDA 632 Teaching and Learning Culture(**), * – 4.50


Sub Header Text Here
Advocating, nurturing, and sustaining a school culture supporting instruction, student learning, and staff professional development using state standards and accepted accountability systems. For candidates in Santa Clara County Office/NU joint program only.
EDA 633 Mgmt for Teaching/Learni(**), * – 4.50


Sub Header Text Here
Managing operations and resources to ensure a safe, efficient, and effective learning environment that enhances student achievement. For candidates in Santa Clara County Office/NU joint program only.
EDA 634 Diverse Families/Communities(**), * – 4.50


Sub Header Text Here
Examining and evaluating attitudes toward race, culture, ethnicity, sexual orientation, and individuals with disabilities. Learning how to work effectively with diverse families, caregivers, and community members. For candidates in Santa Clara County Office/NU joint program only.
EDA 635 Personal Ethics for Leadership(**), * – 4.50


Sub Header Text Here
Practicing and modeling a personal code of ethics, including protecting the rights and confidentiality of students, staff, families in a leadership capacity that includes shared decision-making, problem solving, and conflict management. For candidates in Santa Clara County Office/NU joint program only.
EDA 636 Political and Social Influence(**), * – 4.50


Sub Header Text Here
ILD 625 Educational Research – 4.50


Sub Header Text Here
An introductory educational research course designed to provide knowledge, skills, and dispositions required for students to understand and demonstrate knowledge of quantitative, qualitative and action research. Emphasis is on the knowledge and skills required of a competent consumer and producer of educational research. The course requires that students utilize a high level of library skills and computer technology to locate relevant research and literature. (Scheduled for two months and meets once a week.).
EDA 637 Action Research – 4.50


Sub Header Text Here
Prerequisite: ILD 625
Provides the knowledge, skills, and protocols to generate and evaluate research relevant to various areas of professional education. Students produce a major action research and writing project focused on the practical needs of educators who wish to join the larger professional community in their field of specialty. This class is scheduled for three months one day a week and at the end of that time a grade of "IP" will be posted then the maximum length of time is 10 additional months. Class size is 10. Grading is H, S, or U only. Course is eligible for In Progress (IP) grade.
(**), *(**) COE Courses* Required for Preliminary Administrative Services Certificate/Credential
Plus choose two additional core courses from the following list:
EDA 652 Visionary Leadership – 4.50


Sub Header Text Here
An examination of the importance of a shared vision to shape the culture and improve the climate of a school that serves a diverse population of students. Ethics and philosophy of leadership are used as lenses through which to better understand the interplay of the school's internal and external stakeholders as it pertains creating and managing the vision.
EDA 653 Curriculum Leadership – 4.50


Sub Header Text Here
An instructional leader's perspective on instructional theory, curriculum development, and assessment. Analysis of student academic content and curriculum standards, research-based instructional and assessment practices. Application of data to inform continuous school improvement. Evaluate and support professional development framed around collaboration and the principles of adult learning.
EDA 654 Instructional Leadership – 4.50


Sub Header Text Here
Prerequisite: EDA 653; EDA 655
This course provides a theoretical and practical framework for effective instructional leadership in the area of supervision and evaluation of instruction. It will examine the role of the instructional leader in the context of stewardship of all resources to promote effective instructional leadership practices. Methodologies are presented for engaging in the practice of supervision of instruction, pedagogical assessment, program quality, and standards-based instruction. The instructional leader will be encouraged to emphasize maintaining and increasing teaching effectiveness through providing research based and relevant professional development opportunities.
EDA 655 School Improvement Leadership – 4.50


Sub Header Text Here
School Improvement Leadership Identification and analysis of human, fiscal and material resources available and how these resources might be aligned to improve student achievement. Development of a collaborative, data-based school plan that addresses the needs of all learners. Analysis of an instructional leader's role in using strategies that address culturally responsive teaching, social and mental health needs and improved student learning for all students, including English learners and students with special needs.
EDA 656 Professional Growth Leadership – 4.50


Sub Header Text Here
This course examines the theories, principles, and concepts related to leadership, administration, and management as well as student learning assessment models. Focus is directed toward understanding how to apply the leadership theories and assessment models in education settings involving faculty, staff, students, parents and the community. Emphasis is placed on professional and personal development and modeling of professional growth activities to faculty and staff in educational environments.
EDA 657 Org/Systems Leadership – 4.50


Sub Header Text Here
This course provides candidates an introduction to public school budget and finance practices, emphasizing site level finance. This course provides an exploration of federal, state and local laws, policies, and regulations regarding revenue sources, district and school budgeting, and financial management procedures. Candidates will be provided an introduction to public school budgeting and accounting procedures as well as investigate current issues in public school finance. Candidates will understand organizational and systems leadership as well as techniques and skills to address conflict-management, problem-solving, and dealing with unintended consequences of decisions. Candidates will learn the importance of using the school vision/mission and annual goals, based on student performance and other school-wide data, for setting budget priorities so resources allocated in appropriate and focused areas of the school need. Candidates will learn to understand the importance of school administrators practicing ethical behaviors related to decisions they make.
EDA 658 Community Leadership – 4.50


Sub Header Text Here
This is an introductory course in educational law and ethics which examines education law, codes, and regulations and their school level applications. The focus is on areas of school law most likely to be used by beginning school administrators. Students are expected to complete all assigned readings. Because this course is part of a sequence leading toward a recommendation for the preliminary administrative services credential, it is understood that an honor system prevails and that all class work will be completed solely by the student.
Fieldwork is required and the requirement is met through the completion of 75 hours of supervised on-site administrative fieldwork embedded in the six COE courses)
Degree and Course Requirements
To receive a Master of Science in Applied School Leadership in partnership with County Offices of Education, students must complete at least 45 quarter units of graduate work. A total of 4.5 quarter units of graduate credit may be granted for equivalent graduate work completed at another institution, as it applies to this degree and if the units were not used in earning another advanced degree.
Program Learning Outcomes
Develop a personal vision of education that includes reflection with colleagues and school stakeholders.
Implement a shared vision that places student and adult learning at the center of instructional leadership.
Establish high expectations and standards for the academic and social development of all students and adult stakeholders.
Devise effective communication systems that support the implementation of the vision of the school community and the infusion of the vision in the instructional program.
Create consensus among the diverse constituencies in the school and community.
Critically analyze a topic related to educational leadership through the lens of a researcher.
Admissions
Enrolling in a university is a big decision. That's why our dedicated admissions team is here to guide you through the admissions process and help you find the right program for you and your career goals.
To that end, we've simplified and streamlined our application process, so you can get enrolled in your program right away. Because we accept and review applications year round, you can begin class as soon as next month, depending on your program and location of choice.
Learn more about undergraduate, graduate, military, and international student admissions, plus admissions information for transfer students. You can also learn more about our tuition rates and financial aid opportunities.
To speak with our admissions team, call (855) 355-6288 or request information and an advisor will contact you shortly. If you're ready to apply, simply start your application today.

Why Choose National University
Four-Week Courses
190+ Degree Programs
Online or On-Site
Year-Round Enrollment
Military Friendly
We're proud to be a Veteran-founded, San Diego-based nonprofit. Since 1971, our mission has been to provide accessible, achievable higher education to adult learners. Today, we educate students from across the U.S. and around the globe, with over 230,000 alumni worldwide.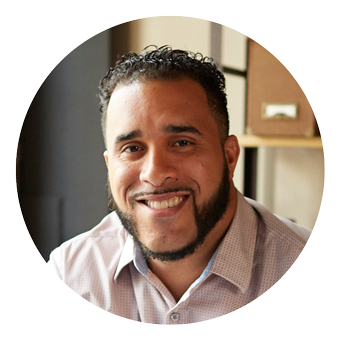 "National University has impacted my career. You can immediately apply what you learn in class to your business."
-Francisco R., Class of 2016


The Key Grant Scholarship
Do you qualify for a needs-based scholarship? Learn more about the NU Key Grant Scholarship and other scholarship opportunities to unlock the door to your dreams!
Program Disclosure
Successful completion and attainment of National University degrees do not lead to automatic or immediate licensure, employment, or certification in any state/country. The University cannot guarantee that any professional organization or business will accept a graduate's application to sit for any certification, licensure, or related exam for the purpose of professional certification.
Program availability varies by state. Many disciplines, professions, and jobs require disclosure of an individual's criminal history, and a variety of states require background checks to apply to, or be eligible for, certain certificates, registrations, and licenses. Existence of a criminal history may also subject an individual to denial of an initial application for a certificate, registration, or license and/or result in the revocation or suspension of an existing certificate, registration, or license. Requirements can vary by state, occupation, and/or licensing authority.
NU graduates will be subject to additional requirements on a program, certification/licensure, employment, and state-by-state basis that can include one or more of the following items: internships, practicum experience, additional coursework, exams, tests, drug testing, earning an additional degree, and/or other training/education requirements.
All prospective students are advised to review employment, certification, and/or licensure requirements in their state, and to contact the certification/licensing body of the state and/or country where they intend to obtain certification/licensure to verify that these courses/programs qualify in that state/country, prior to enrolling. Prospective students are also advised to regularly review the state's/country's policies and procedures relating to certification/licensure, as those policies are subject to change.
National University degrees do not guarantee employment or salary of any kind. Prospective students are strongly encouraged to review desired job positions to review degrees, education, and/or training required to apply for desired positions. Prospective students should monitor these positions as requirements, salary, and other relevant factors can change over time.