Education Specialist (EdS)
in Leadership in Trauma-Informed
Educational Practices
Courses start every Monday
Take the first step in your National University journey
220K+ Alumni Worldwide
Overview
Just as teachers are now in greater demand than ever before, educational leaders are needed to manage and assist schools, school districts, state educational boards, and institutes of higher learning as they work to improve their instructional capabilities. This specialization builds on fundamental teaching and learning skills by focusing on specific trauma-informed educational practices. The coursework provides a foundational understanding of communication, leadership, and research methods, while the specialty studies extend across various educational settings and populations, preparing you for a trauma-informed approach to teaching and learning. You'll examine how trauma manifests in different populations and communities, specific trauma-informed strategies for the classroom, and how to strengthen resilience among both students and educators.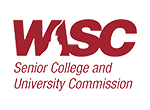 The Western Association of Schools and Colleges (WASC) accredits public and private schools, colleges, and universities in the U.S.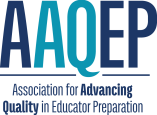 Admission Requirements
A conferred post-baccalaureate master's degree or doctoral degree from a regionally or nationally accredited academic institution or an international institution determined to be equivalent through an approved evaluation service.
Courses
The Education Specialist (EdS) program requires two foundational courses, two research courses, six specialization courses, and one capstone course for a total of 33 credit hours. Both the Education Specialist (EdS) and Educational Specialist in Educational Leadership (EdS-EdL) require that all other courses be completed prior to starting the capstone course. The estimated time needed to complete this program is 23 months.
Course Details
Course Listings
EDU-7100 Effective Communication
Your communication abilities have a big influence on your professional reputation. In this course, you'll develop skills to establish yourself as a competent professional with strong communication skills. You'll learn competencies related to written, oral, and visual forms of communication appropriate to specific media and audiences. You'll also explore how the iterative nature of preparing communications and integrating feedback into your work products can support your development and advancement as a professional.
EDU-7154 Leadership for Improvement in EdS
Leadership during times of change can be challenging. This course supports your professional development as an effective leader of educational organizations during periods of change. You'll explore strategies and techniques for self-reflection, evaluating culture, integrating stakeholder feedback, and incorporating data as part of improvement processes. To conclude the course, you'll synthesize these skills to design a comprehensive improvement plan that addresses a specific problem within an educational organization.
EDR-8300 The Research Process
This course introduces you to the research process by exploring its underpinnings, examining its paradigms, and investigating the foundations of qualitative and quantitative methodologies used in educational studies. You'll identify criteria for the development of quality research studies that are ethical, accurate, comprehensive, cohesive, and aligned. Specific course topics involve the ethics of conducting research; data collection and analysis techniques; and issues of feasibility, trustworthiness, validity, reliability, transferability, and rigor. The goal is to familiarize yourself with the concepts and skills associated with conducting theoretical and applied research.
Select One of the Following Two Research Courses:
EDR-8400 Advanced Qualitative Methodology and Designs
A focus on qualitative research methodology and the designs and methods used to collect and analyze data in educational research. You'll examine the principles of qualitative research and explore commonly used designs (also referred to as qualitative traditions or genres) with a focus on application and feasibility. Qualitative data collection and analysis methods will be examined for their suitability with regard to the research design selected. Alignment between qualitative designs and research methods, issues of trustworthiness, and the responsibilities of the qualitative researcher will also be explored.
EDR-8500 Advanced Quantitative Methodology and Designs
An exploration of quantitative research methodologies and associated designs and methods. You'll examine paradigmatic perspectives along with the tenets and conventions of quantitative research. Topics for examination include feasibility, validity, reliability, variable operationalization, inferential designs, and analytic software applications used within the quantitative research paradigm. You'll also look at the components of quantitative research designs that support meaningful studies within the field of education.
ED-7053 Education Specialist Capstone Project
As the capstone to your EdS studies, you'll work with a specific educational program relevant to your current or future professional aims. You'll review the related literature and evaluate data to inform your development of potential solutions and future areas of research related to your identified problem. Finally, you'll reflect on your personal learning journey throughout the EdS program.
Specialization Courses
Specialization Course Listings
TRA-7100 Trauma-Informed Educational Practices Within Community Contexts and Conditions
In this introductory course, you'll analyze community resources and educational organizations related to trauma-informed educational practices. You'll explore how historical contexts and practices have influenced current conditions and pedagogy, and you'll examine the cultural and economic contexts as they relate to local trauma-informed educational practices.
TRA-7200 Linking Theory and Practice to Design Trauma-Sensitive Environments
Understanding how theory influences current policies and practices can help you evaluate how they're relevant to trauma-sensitive environments. In this course, you'll determine the essential elements of those environments as you review classroom, administrative, curricular, and community practices.
TRA-7300 Social Emotional Learning and the Ethic of Care in Trauma-Sensitive Environments
This course focuses on two essential components of trauma-sensitive environments: social emotional learning and the ethic of care. You'll be asked to cultivate an ethic of care to a trauma-sensitive educational environment and relate social emotional learning and other practices to that same environment. Additionally, you'll assess elements of social justice, diversity, equity, and inclusion as they apply to trauma-informed educational practices, and you'll develop educational strategies built around ethic of care and social emotional learning competencies.
TRA-7400 Relating Educator Dispositions to Learning in Trauma-Sensitive Environments
In this course, you'll assess educator dispositions essential to trauma-sensitive educational environments and develop educator dispositions to learning in those environments. Further, you'll explore culturally responsive practices related to trauma-sensitive environments; advocate diversity, equity, and inclusion as their central elements; and promote educator dispositions for strengthening those environments.
TRA-7500 Culturally Responsible Systems and Restorative Approaches for Building Trauma-Sensitive Environments
This course teaches you to determine systems-level, culturally responsive interventions in trauma-sensitive educational environments. You'll explore ways in which individuals and culturally responsive systems interact to build, restore, and incorporate social justice into those environments. The goal is to cultivate an understanding of restorative and trauma-informed practices within a larger educational system.
TRA-7600 Community-Wide Trauma and Learning: Next Steps in Advanced Practice and Research
In this final course, you'll work to discern the differences between trauma within communities and community-wide trauma. Further, you'll cultivate awareness of community-wide trauma practices and research, and deconstruct elements of a system-wide crisis plan for trauma response. You'll also generate ideas for addressing community-wide trauma and learning, recommend system practices for responding to trauma, and finally, synthesize the impact of community-wide trauma on practice and research.
Learning Outcomes
Develop skills to support educational practices across diverse instructional and organizational settings
Communicate with diverse audiences about educational theories, research, and practices
Analyze professional skills, dispositions, and technology options for learning and educating diverse groups
Apply evidence-based solutions for addressing educational, organizational, and societal issues
Analyze current research, theories, and instructional practices in educational and organizational environments
Why Choose National University
Four-Week Courses
75+ Degree Programs
Online or On-Site
Year-Round Enrollment
Military Friendly
We're proud to be a Veteran-founded, San Diego-based nonprofit. Since 1971, our mission has been to provide accessible, achievable higher education to adult learners. Today, we educate students from across the U.S. and around the globe, with over 220,000 alumni worldwide.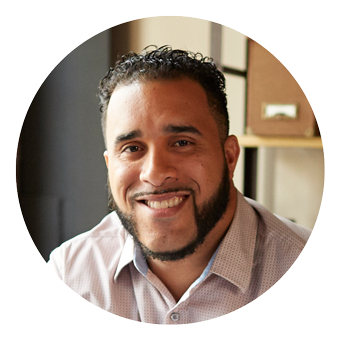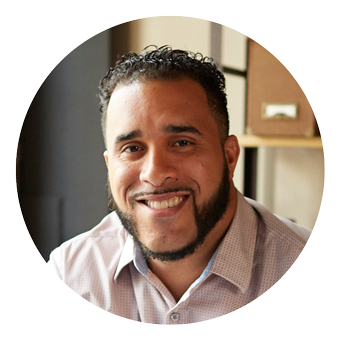 "National University has impacted my career. You can immediately apply what you learn in class to your business."
-Francisco R., Class of 2016
Program Disclosure
Successful completion and attainment of National University degrees do not lead to automatic or immediate licensure, employment, or certification in any state/country. The University cannot guarantee that any professional organization or business will accept a graduate's application to sit for any certification, licensure, or related exam for the purpose of professional certification.
Program availability varies by state. Many disciplines, professions, and jobs require disclosure of an individual's criminal history, and a variety of states require background checks to apply to, or be eligible for, certain certificates, registrations, and licenses. Existence of a criminal history may also subject an individual to denial of an initial application for a certificate, registration, or license and/or result in the revocation or suspension of an existing certificate, registration, or license. Requirements can vary by state, occupation, and/or licensing authority.
NU graduates will be subject to additional requirements on a program, certification/licensure, employment, and state-by-state basis that can include one or more of the following items: internships, practicum experience, additional coursework, exams, tests, drug testing, earning an additional degree, and/or other training/education requirements.
All prospective students are advised to review employment, certification, and/or licensure requirements in their state, and to contact the certification/licensing body of the state and/or country where they intend to obtain certification/licensure to verify that these courses/programs qualify in that state/country, prior to enrolling. Prospective students are also advised to regularly review the state's/country's policies and procedures relating to certification/licensure, as those policies are subject to change.
National University degrees do not guarantee employment or salary of any kind. Prospective students are strongly encouraged to review desired job positions to review degrees, education, and/or training required to apply for desired positions. Prospective students should monitor these positions as requirements, salary, and other relevant factors can change over time.