Master of Science in Applied Behavioral Analysis
Master of Science in Applied Behavioral Analysis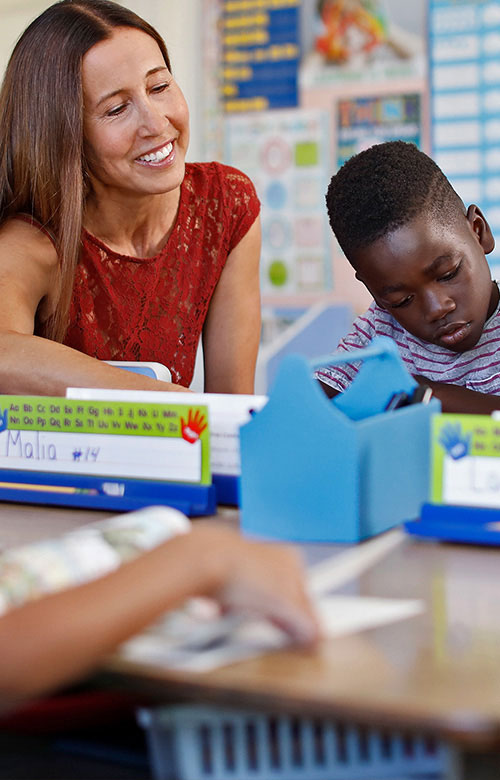 QUICK FACTS
Become a part of NU's global alumni community.
The master's program includes four-week classes.
National University is San Diego's largest private nonprofit university.
The Master of Science in Applied Behavioral program prepares you to sit for the board certified behavior analyst (BCBA) exam and pursue a career as a behavior analyst. The curriculum includes a six course sequence verified by the Behavior Analyst Certification Board and four additional courses that are aligned to research and the work of an applied behavioral analyst.
Behavior analysts provide services to individuals, families, group homes, schools, mental health agencies, hospitals, industrial and business settings, and other agencies working with individuals who require intensive behavioral training and/or consultation. This program is designed to prepare you for acceptable behavior management techniques and strategies to be used in a wide range of settings. You'll be required to develop, implement, analyze, and evaluate, behaviorally accepted methods for positive behavior change across various environments.
Information about becoming certified through the BACB can be found at www.bacb.com.
Program Learning Outcomes
Integrate knowledge and skill in the identification of the function of the behavior and the development of an intervention addressing the function of the behavior.
Integrate data-based decisions using behavioral analytic approaches to increase and decrease target behaviors.
Examine special education law and its relevance with behavioral assessments and interventions.
Engage in behavioral consultation in the school setting.
Collaborate with school personnel to develop a Functional Behavioral Assessment and Behavior Intervention Plan.
Investigate the concept of school culture and its impact on all stakeholders, internal and external.
Click here for program specific course information. 
Meet Our Faculty
Program Highlights
Understand special education law and how it applies to behavioral assessments and interventions.
Develop skills in behavioral consultation in the school setting.
Understand school culture and how it impacts stakeholders, both internal and external.
(10 courses; 45 quarter units)
ABA 600 Basics of Behavior Analysis
ABA 601 Assessment in ABA

Prerequisite: ABA 600 with a minimum grade of B

ABA 602 Processes of ABA
ABA 603 Applications of ABA
ABA 604 Advanced Applications
ABA 606 Ethics for Behavior Analysts
ABA 610 Role and Function of Schools
SPD 616 Law, Collaboration & Transition
ABA 612 Behavioral Consultation
ABA 611 Positive Behav. Inter./Support
Program Requirements
To receive a Master of Science in Applied Behavioral Analysis, students must complete at least 45 quarter units of graduate work. A total of 4.5 quarter units of graduate credit may be granted for equivalent graduate work completed at another
institution, as it applies to this degree and if the units were not used in earning another advanced degree from a regionally accredited institution and provided the coursework was completed within the past 7 years. Course equivalence cannot be
granted for life experience. Please refer to the graduate information section of the university catalog for admission and evaluation.
Why Choose National University?
We're proud to be a veteran-founded, San Diego-based nonprofit. Since 1971, our mission has been to provide accessible, achievable higher education to adult learners. Today, we educate students from across the U.S. and around the globe, with over 170,000 alumni worldwide.
#1 Choice for CA Teachers
NU has recommended more candidates for teaching credentials in CA than any other university in the state.
Accredited by NCATE
Sanford College of Education is accredited by the National Council for Accreditation of Teacher Education.
Four-Week Classes
Focus on one subject at a time — one month at a time — and finish your degree faster.
On Campus or Online
Study when and where it's convenient for you with evening, weekend, and 100% online classes.
20+ Campus Locations
Attend class onsite at one of over 20 campus locations across California or in Nevada.
Military Friendly
As a Yellow Ribbon school, we offer tuition discounts to servicemembers and dependents.