Master of Arts Degree in Sport Psychology

Master of Arts Degree in Sport Psychology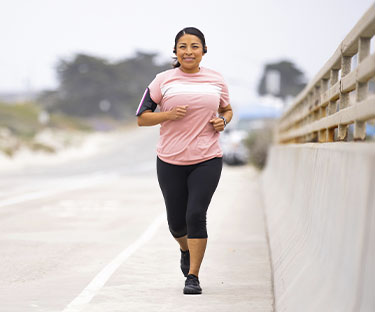 Understand All Your Opportunities With a Master's Degree in Sport Psychology
With a Master's Degree in Sport Psychology, you can help athletes and competitive organizations overcome hurdles and reach optimum performance.
Sport psychology employs a combination of evidence-based performance enhancement techniques, sport science, and counseling skills to help clients maximize their potential by honing their mental approach to high-leverage situations. The sport psychology master's program is rigorously applied in nature to help students become effective mental performance practitioners.
Within the sport psychology master's, you will have the opportunity to complete four internships (200 direct client contact hours) with weekly support and guidance in the form of weekly individual supervision and group supervision.
Program Learning Outcomes
Theory: Students will be able to describe, explain, synthesize, apply, and critique theoretical perspectives from sport psychology and related fields while demonstrating continuous development of their philosophy of practice to inform their work.
Ethics and Professionalism: Students will be able to describe, explain, synthesize, apply, and critique professional ethical standards in a culturally appropriate manner while utilizing decision-making principles in relation to ethical considerations.
Multicultural Competence: Students will be able to describe and explain potential sources of bias within themselves and clients, in addition to synthesizing, applying, and critiquing concepts while adapting their skills to promote inclusive practice.
Assessment: Students will be able to describe, explain, synthesize, apply, and critique various assessment tools while identifying potential clinical concerns and applying referral procedures to create effective action plans.
Counseling Skills: Students will be able to describe, explain, synthesize, apply, and critique counseling skills to develop a working relationship with clients while demonstrating awareness of how the self may impact the client-consultant relationship.
Performance Enhancement Skills: Students will be able to describe, explain, synthesize, apply, and critique performance enhancement skills with individuals and teams.
Why National University's Master's Degree in Sport Psychology Program?
Extensive Fieldwork: Learn from professionals in the field and gain over 50 supervised hours of practice through four internship opportunities.
Rich History: Our program is 31 years old, which has enabled NU to become a standout in the field. Our established connections and unique focus on sport psychology have cemented our reputation.
Evidence-based Practice: We teach and train students from an evidence-based platform of evolving scientific knowledge in the field of sport psychology and other related fields. Students learn how to translate theoretical knowledge into practical application and skills through classes, internships, and supervision.
Diverse Training: Expect an extensive, well-rounded education, thanks to our diverse faculty with differing backgrounds, professional development seminars, and an emphasis on the importance of research and evidence-based practice.
Career Preparation and Readiness: We are at the forefront of growth in the field. We enhance performance in sport, the arts, and business through supervised applied experiences, disseminating knowledge through research presentations, social media, and professional development opportunities. We foster student readiness to become applied CMPC® (Certified Mental Performance Consultants through the Association for Applied Sport Psychology, AASP) professionals in the field of sport psychology and beyond.
Same Leading Curriculum and Faculty. More Robust Support.
The Master's in Sport Psychology program began at JFK University, and has now joined forces under National University, with continued accreditation from WASC (Western Association of Schools and Colleges).
The MA in Sport Psychology program remains largely unchanged, except for operational proceedings like financial aid, registration, and advising. Students still have access to the fieldwork team, internships, and individual and group supervision. At National University, you can gain the full experience of the JFKU MA in Sport Psychology program with full faculty support and access to solutions.
Contact Us
Take the first step by starting your application online today.
To speak to an enrollment advisor about this program, please email [email protected].
Why Choose National University?
We're proud to be a veteran-founded, San Diego-based nonprofit. Since 1971, our mission has been to provide accessible, achievable higher education to adult learners. Today, we educate students from across the U.S. and around the globe, with over 180,000 alumni worldwide.
Program Disclosure
Successful completion and attainment of National University degrees do not lead to automatic or immediate licensure, employment, or certification in any state/country. The University cannot guarantee that any professional organization or business will accept a graduate's application to sit for any certification, licensure, or related exam for the purpose of professional certification.
Program availability varies by state. Many disciplines, professions, and jobs require disclosure of an individual's criminal history, and a variety of states require background checks to apply to, or be eligible for, certain certificates, registrations, and licenses. Existence of a criminal history may also subject an individual to denial of an initial application for a certificate, registration, or license and result in the revocation or suspension of an existing certificate, registration, or license. Requirements can vary by state, occupation, and licensing authority.
NU graduates will be subject to additional requirements in a program, certification/licensure, employment, and state-by-state basis that can include one or more of the following items: internships, practicum experience, additional coursework, exams, tests, drug testing, earning an additional degree, and other training/education requirements.
All prospective students are advised to review employment, certification, and licensure requirements in their state, and to contact the certification/licensing body of the state or country where they intend to obtain certification/licensure to verify that these courses/programs qualify in that state/country, prior to enrolling. Prospective students are also advised to regularly review the state's/country's policies and procedures relating to certification/licensure, as those policies are subject to change.
*Positions may require additional experience, training, and other factors beyond successfully completing this degree program. Depending on where you reside, many positions may also require state licensure, and it is the responsibility of the student to ensure that all licensure requirements are met. We encourage you to also review program-specific requirements. Any data provided on this page is for informational purposes only and does not guarantee that completion of any degree program will achieve the underlying occupation or commensurate salary.
Useful Links