Master of Arts in Consciousness and Transformative Studies

Master of Arts in Consciousness and Transformative Studies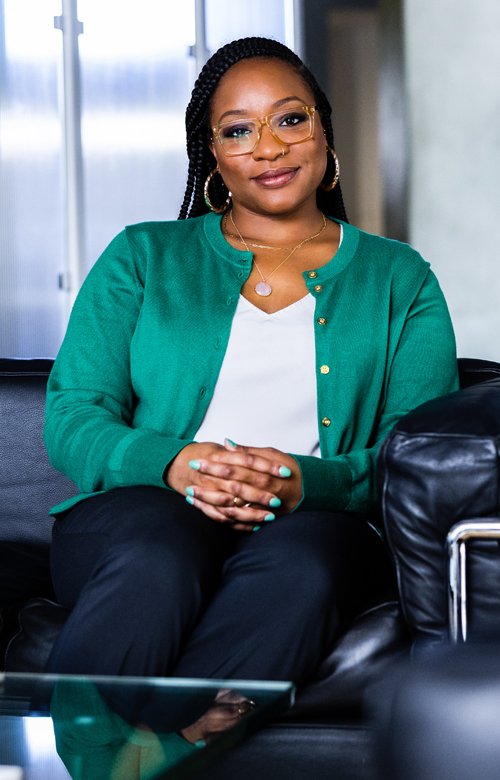 Embark on a Personal Journey to Greater Professional Fulfillment.
If you've ever caught yourself wondering what your purpose in life is, a degree in transformative studies might just set you on a path to personal discovery and professional fulfillment.
NU's holistic curriculum integrates the wisdom and practices of six major fields of study: psychology, philosophy, religion/spirituality, the new sciences, culture, and professional development. Our interdisciplinary curriculum aims to actualize human potential in service of the greater global good.
This program is the first accredited Master's in Consciousness Studies in the U.S. The experiential learning offered by this program, and the spiritual perspective that runs as a thread through much of the coursework, appeals to those interested in spiritual psychology and transformative studies.
If you're ready to embark upon a journey of self-discovery, personal growth, and transformative change, our program can help you develop knowledge and skills to help you become a transformative leader in your own life and a creative agent of organizational, sociocultural, and ecological advancement.
The online Master's in Consciousness and Transformative Studies bridges science and spirituality with professional development, including an optional embedded coach training certification.
Program Learning Outcomes
As a graduate of National University's Master of Arts in Consciousness and Transformative Studies program, you'll gain knowledge, skills, and capacities in the following areas:
Explain and apply a developmental view of consciousness and human evolution to oneself, others, and systems.
Demonstrate intrapersonal and interpersonal intelligence and accountability using psychological and spiritual principles and practices.
Explain and apply systems theory principles at the individual, community, organizational, and planetary levels.
Apply communication skills, diversity leadership skills, and professional development skills in service of consciousness growth and systems change.
Apply critical thinking, inquiry, and participatory research skills in service of consciousness growth and systems change.
Click here for program specific course information.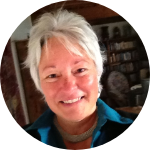 Karen Jaenke, PhD
Program Chair,
Consciousness & Transformative Studies MA
"Students who enroll in our program are often seeking personal meaning and fulfillment in their work. They want to create an alignment between their core personal values so that their work can be a direct expression of who they are."
Contact Us
Take the first step by starting your application online today.
To speak to an enrollment advisor about this program, please email [email protected].
MA in Consciousness & Transformative Studies FAQs
Why Choose National University?
We're proud to be a veteran-founded, San Diego-based nonprofit. Since 1971, our mission has been to provide accessible, achievable higher education to adult learners. Today, we educate students from across the U.S. and around the globe, with over 180,000 alumni worldwide.
Program Disclosures
Successful completion and attainment of National University degrees do not lead to automatic or immediate licensure, employment, or certification in any state/country. The University cannot guarantee that any professional organization or business will accept a graduate's application to sit for any certification, licensure, or related exam for the purpose of professional certification.
Program availability varies by state. Many disciplines, professions, and jobs require disclosure of an individual's criminal history, and a variety of states require background checks to apply to, or be eligible for, certain certificates, registrations, and licenses. Existence of a criminal history may also subject an individual to denial of an initial application for a certificate, registration, or license and/or result in the revocation or suspension of an existing certificate, registration, or license. Requirements can vary by state, occupation, and/or licensing authority.
NU graduates will be subject to additional requirements in a program, certification/licensure, employment, and state-by-state basis that can include one or more of the following items: internships, practicum experience, additional coursework, exams, tests, drug testing, earning an additional degree, and/or other training/education requirements.
All prospective students are advised to review employment, certification, and/or licensure requirements in their state, and to contact the certification/licensing body of the state and/or country where they intend to obtain certification/licensure to verify that these courses/programs qualify in that state/country, prior to enrolling. Prospective students are also advised to regularly review the state's/country's policies and procedures relating to certification/licensure, as those policies are subject to change.
*Positions may require additional experience, training, and other factors beyond successfully completing this degree program. Depending on where you reside, many positions may also require state licensure, and it is the responsibility of the student to ensure that all licensure requirements are met. We encourage you to also review program specific requirements. Any data provided on this page is for informational purposes only and does not guarantee that completion of any degree program will achieve the underlying occupation or commensurate salary.
Resource Links