Dr. Michael Myers
Dr. Michael Myers is a research physiologist and educator. He holds a BS in Comprehensive Science, MS in Education, and a PhD in Physiology. His peer-reviewed publications include articles in the Journal of Biological Chemistry, FEBS letters, the Journal of Biotechnology, and the Journal of Research in Innovative Teaching. He has presented dozens of professional talks at both scientific and educational conferences. He is a UBTech Advisory Board Member and Fellow, and holds certifications in course design and Blackboard Training. He has numerous professional and teaching awards including being named Professor of the Year in the College of Natural Science and Mathematics at CSULB in 2009 and in 2015 he won National University's Chancellor Dr. Jerry C. Lee Outstanding Faculty Service Award. Dr. Myers has been Chair of the Department of Health Sciences at National University since 2013. Under his leadership, the department added two new major programs, achieved national accreditation, and its first national ranking as one of top 25 most affordable quality online Health Sciences and Health Informatics Programs in the nation according to the National Center for Education Statistics (NCES).
Publications
Kaye Gehrke, E., Noquez, A., Ranke, P., Myers, M. P.. (2018). Measuring the psychological changes in combat Veterans participating in an equine therapy program. Journal of Military, Veteran, and Family Health, 4(1): 60-69.
Kaye Gehrke, E., Myers, M.P., Evans, S.,Garman, K.. (2016). Pilot Study on Impact on Balance of Autonomic Nervous System During Equine-Assisted Coaching: Simultaneous Heart Rate Variability in Horses, Coach, and Client. International Journal for Human Caring, 20(1): 12-14.
Parker, R.J., Schiltz, P.. (2015). Abstract 5448: In vitro drug response (IVDR), biomarkers (BM) and clinical outcome (CO) in malignant glioma (GM) patients. American Association for Cancer Research, 75(15): 5448.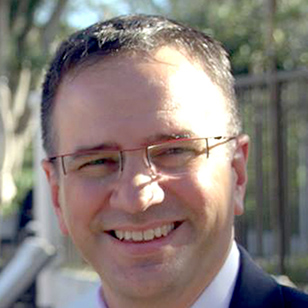 Contact Information
Dr. Michael Myers
College: College of Professional Studies
Department: Health Sciences
Education
University of Rochester - PHD - Physiology