National University Alumna Cole to speak at Petco Park at the June 17 Ceremony and receive an honorary doctorate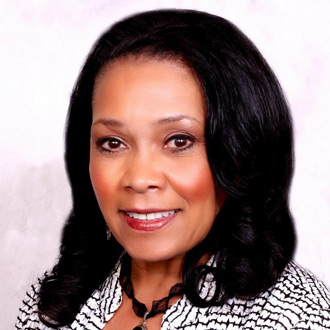 San Diego, CA – San Diego City Council President and National University alumna Myrtle Cole— the first African-American woman elected to the City Council and to serve as its president—will be the keynote speaker at the Southern California Commencement of National University. Cole, who started her public service career in law enforcement, will address approximately 20,000 graduates and their families and guests on June 17 at Petco Park. This marks the second year the event is being held in the ballpark by the University, which is one of the largest private, nonprofit universities in the state.
"Myrtle Cole exemplifies the great leadership and community impact of our National University students, and we are honored to welcome her back to commencement as our honored keynote speaker," said National University President Dr. David Andrews. "Like many of our students, she earned a National University degree while working full time, and continues to contribute tirelessly and passionately to make our community better."
In recognition of her lifetime dedication to public service, Cole will receive an honorary doctorate. Cole's career in public service started in law enforcement with the Tucson, Ariz., Police Department shortly after earning her bachelor's degree in business administration from the University of Arizona. After moving to San Diego, she rose to the rank of lieutenant with the San Diego Community College District Police Department. After earning her degree from National University, Cole worked as a campaign manager and staffer for several city council members. She also served as a San Diego Regional Coordinator for United Domestic Workers of America, working on behalf of care providers to thousands of low-income seniors, children and people living with disabilities. Voters elected Cole in a special election held in late 2012, and she was elected to a full term in June of 2014.
"As a National University alumna, I understand the significance of this degree and what it means for us to pursue our academic goals while working, raising families and juggling other responsibilities," said Cole. "I am so proud of these graduates, and of the University's dedication to making a quality higher education accessible to so many students who will go on to have a powerful impact in our communities."
National University, which is the anchor university of the National University System, was launched in San Diego in 1971 to address a growing need to better serve adult learners with a  quality education. The University is now ranked fifth nationally in granting master's degrees in education to minority students, and it recommends more teachers for credentials than any other university in the state. National University serves a diverse student population, and about 25 percent of students are from the military community. The University offers more than 75 programs – including an online criminal justice master's program that was recently ranked #15 nationwide by U.S. News and World Report.
As a councilmember (San Diego District 4), Cole is an advocate for increased public safety, along with neighborhood revitalization and economic development. Among her many recognitions include the A. Philip Randolph Award from the NAACP for educational leadership in 2010. Her dedication to community service was recognized by the National Council of Negro Women, Inc., in 2009, and she was honored as the Public Official of the Year by the Neighborhood Market Association in 2014, the same year St. Stephen's Cathedral Church of God in Christ honored her with the Women's Community Leader Award.
In addition to Cole, many of the region's government leaders and elected officials have earned a National University diploma, including former San Diego City Council member, Marti Emerald, who served on the council at the same time as Cole; former San Diego Mayor Jerry Sanders, now president and CEO of the San Diego Chamber of Commerce; former Mayor of Escondido Lori Holt Pfeiler, who is now president/CEO of San Diego Habitat for Humanity; John Bolduc, chief of the San Diego Harbor Police.
About National University
Founded in 1971, National University is the second-largest private, nonprofit institution of higher education in California. With 30,000 students and more than 200,000 alumni, National University is the flagship institution of the National University System. National University is dedicated to making lifelong learning opportunities accessible, challenging, and relevant to a diverse population of students. Four schools and two colleges – the Sanford College of Education, the College of Letters and Sciences; the School of Business and Management; the School of Education; the School of Engineering and Computing; the School of Health and Human Services; and the School of Professional Studies – offer more than 75 graduate and undergraduate degrees and 13 teacher credentials and licenses. Programs are offered at locations throughout California and across the nation, and are also available online. National University is headquartered in La Jolla, California. www.nu.edu