Welcome Home to Whole-Human Education
Current programs available at NU Fresno are:
The Emergency Medical Technician (EMT) Certificate – The Emergency Medical Technician (EMT) Certificate program at National University's School of Health Professions (SOHP) provides students with essential skills and knowledge for emergency medical assistance. Graduates are equipped to respond to various urgent situations, assess emergencies, provide life-saving care, and transport patients. The program covers a wide range of high-stakes scenarios, meeting national guidelines and legal requirements for EMTs.
The National University Fresno campus is conveniently located just east of Highway 41 in the River Park Corporate Center. The NU Fresno, CA, location is known for its Doctorate in Nurse Anesthesia Practice (DNAP) program, one of only five in the state of California, along with the school's Bachelor of Science in Nursing, and Emergency Medical Technician (EMT) Certificate.
NU offers a wide range of online undergraduate and graduate degree programs, including RN-BSN, psychology, criminal justice, business administration, education, information technology, and more. The school's Fresno, CA, location supports students in their studies with an online Student Success Center, alumni and career services, and tutoring services.
Students who take classes at the school's Fresno campus or through the online learning platform enjoy an education that is both challenging and flexible. The Fresno campus has small class sizes and option to start classes at any time. It also offers easy credit transfers from other colleges and a flexible schedule of classes. Contact National University to learn more about the degree programs, including nursing programs, in Fresno, CA.
The Community Around Fresno
The community surrounding National University's Fresno campus is characterized by its diversity, warmth, and robust entrepreneurial spirit. Nestled in the bustling River Park area, the neighborhood offers an array of amenities, from fine dining to retail shopping, catering to students, residents, and business professionals alike.
It's a place where education, commerce, and recreation coalesce, offering a rich and dynamic living experience. Several parks and green spaces dot the area, offering serene spaces for study breaks, walks, or just relaxing in the sunshine.
About the City of Fresno
Fresno, the fifth largest city in California, is a city steeped in history yet buzzing with modern energy. Known as the agricultural heartland of the nation, Fresno offers a unique blend of rural charm and urban amenities. The city is home to a vibrant arts scene, with an array of galleries, theaters, and cultural festivals taking place throughout the year.
Outdoor enthusiasts will appreciate Fresno's proximity to natural wonders like Yosemite National Park and the Sierra Nevada Mountains. With a strong focus on education, as evidenced by the presence of prestigious institutions like National University, Fresno stands as a city of opportunity and growth.
Driving Time from Local Areas
To facilitate your commute to National University's Fresno campus, here are the approximate driving times from local areas:
| Starting Point | Approximate Travel Time |
| --- | --- |
| Downtown Fresno | 15-20 minutes |
| Clovis | 10-15 minutes |
| Madera | 25-30 minutes |
| Visalia | 45-50 minutes |
| Merced | 1 hour 15 minutes |
Learn More About the NU Community
Find Your Program
Choose from 190+ programs, including degrees in the high-demand fields of Cybersecurity, Computer Science, Business, Psychology, and Information Systems. Convenient course formats are designed for busy adults with work and family obligations.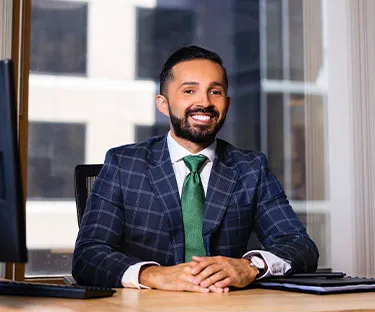 Master of Business Administration (MBA)
BUSINESS & MARKETING
Department Text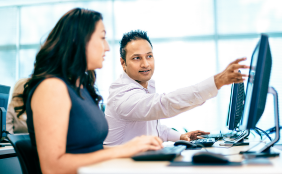 Bachelor of Science in Computer Science
ENGINEERING & TECHNOLOGY
Department Text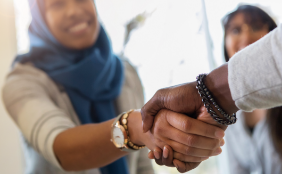 Master of Arts in Human Resource Management
BUSINESS & MARKETING
Department Text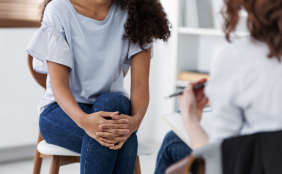 Master of Arts Degree in Counseling Psychology
SOCIAL SCIENCES & PSYCHOLOGY
Department Text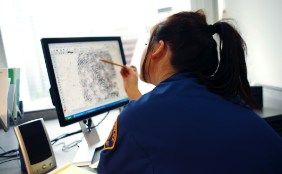 Master of Forensic Sciences
CRIMINAL JUSTICE & LAW
Department Text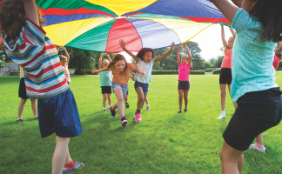 Master of Education in Inspired Teaching and Learning
TEACHING & EDUCATION
Department Text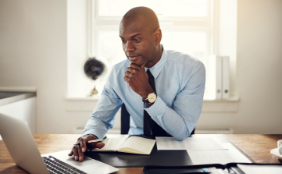 Bachelor of Science Degree in Accounting
BUSINESS & MARKETING
Department Text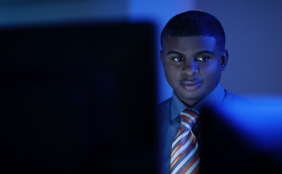 Bachelor of Science in Cybersecurity
CRIMINAL JUSTICE & LAW
Department Text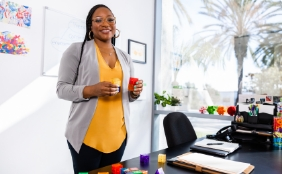 Master of Science in Applied Behavioral Analysis Degree
SOCIAL SCIENCES & PSYCHOLOGY
Department Text