Bachelor of Arts in Social Science with an Inspired Teaching and Learning Preliminary Single Subject Credential  (California)
4-week Courses
Start sooner and finish faster with our innovative course design.
Year-Round Enrollment
Our admissions team reviews applications year-round.
230K+ Alumni Worldwide
Become a member of NU's global community.
Program Overview
Prepare for a career as a teacher of social studies and history in middle or high school with the Bachelor of Arts in Social Science with an Inspired Teaching and Learning Preliminary Single Subject Teaching Credential. It combines rigorous coursework in history and social sciences with a concentration on world, U.S., and California history.
In the BA Social Science program, you'll explore the demographic, economic, and political impacts to the history of California from the time of the Spaniards to the present. You'll learn to look at familiar places and cultures from an entirely new perspective and while doing so, develop your skills in critical thinking, reading, writing, and researching. As the specialized courses are combined with sound educational methodology and student teacher training, you'll leave prepared to enter the education field as a respected teacher of social studies or history.
*Please note: Students need to satisfy/pass the Basic Skills Requirement (e.g., CBEST) and Subject Matter Competency Requirement (e.g., CSET) early (prior to Credential Area Methods coursework) into their programs to avoid interruptions to program progress and/or financial aid arrangements.

The Western Association of Schools and Colleges (WASC) accredits public and private schools, colleges, and universities in the U.S.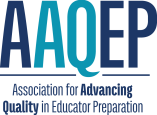 Course Details
Program Requirements
14 courses; 63 quarter units
Core Requirements
Core Requirements
7 courses; 31.5 quarter units
ANA 600 Fundamentals of Analytics


Sub Header Text Here
Introduction to statistical modeling and data analysis using R programming to explore data variation, model the data, and evaluate the models. Analysis and evaluation of different types of regression models and error analysis methods.
ANA 605 Analytic Models & Data Systems


Sub Header Text Here
Forms of data, gap analysis, model building, and interpretation will form the foundation for students to ethically apply data analytics to facilitate modern knowledge discovery techniques.
ANA 610 Data Management for Analytics


Sub Header Text Here
Application of the data management process for analytics including acquiring and auditing data, assembling data into a modeling sample, performing basic data integrity checks, cleansing data, feature engineering and data visualization.
Students must select one area of specialization.
Specialization in Business Analytics
4 courses; 18 quarter units
BAN 640 Performance MGT & SCM Process


Sub Header Text Here
Performance Management (PM) and Supply Chain Management (SCM) require metrics and indicators to measure value, weaknesses and opportunities through business intelligence. Using data to set objectives and measure the internal and external performances through analytics has been a proven method to business success. Business analytics provide a proactive approach to identify and solve problems before it takes place. Data improvement, data quality assessment, data cleansing and normalization, methods and process improvements will be discussed.
BAN 645 Prediction in Marketing


Sub Header Text Here
New technologies have opened new arenas in prediction and marketing. Subjects of predictive analytics topics and its role in enterprise marketing will be discussed. The course applies predictive analytic tools to derive the organization's strategic direction. Market and product analysis will be used to illustrate the development process. Results will be drawn from actual predictive analytics applications and interpreted in the context of business impact.
BAN 650 Probabilistic Finance Models


Sub Header Text Here
Financial world faces uncertainty that affects the outcome of sound investments. Leaders are utilizing probabilistic analytic models that alleviate ambiguity on making decision for profitable returns. Theories and practical tools focusing on model building; constructing, processing, and presenting probabilistic information will be discussed. Utilization of analytical software to solve problems on axioms of probability, conditioning and probability trees, random variables and distributions expectation.
BAN 655 Analytical Security & Ethics


Sub Header Text Here
Every step of online transactions should be considered with security in mind. Accessing the organizations' data requires operators to apply the proper security and privacy while the data is stored, transmitted, accessed and when it is worked on. Work with confidential data involves strong ethical practices to be aware of security breaches and how to mitigate threats.
Degree and Course Requirements
To receive a Bachelor of Arts with a Major in Social Science with a Single Subject Teaching Credential (California), candidates must complete at least 180 quarter units as articulated below, 45 of which must be completed in residence at National University, 76.5 of which must be completed at the upper-division level and a minimum 69 units of General Education requirements. In the absence of transfer credit, additional general electives may be necessary to satisfy total units for the degree. The following courses are specific degree requirements.
Program Learning Outcomes
Assess the significance of major trends in U.S. and world history.
Discuss current concerns, new theories, new evidence, and issues that shape interpretation in history and the social sciences.
Conduct research in history and the social sciences supported by appropriate primary and secondary source materials.
Delineate the central demographic, economic, and political developments in the history of California from the eve of Spanish settlement to the present.
Utilize systematic observations, documentation, and other effective assessment strategies in a responsible manner to facilitate and account for learning and to support positive growth.
Design, implement, and evaluate standards-based lesson plans for learning and achievement in content areas.
Admissions
Enrolling in a university is a big decision. That's why our dedicated admissions team is here to guide you through the admissions process and help you find the right program for you and your career goals.
To that end, we've simplified and streamlined our application process, so you can get enrolled in your program right away. Because we accept and review applications year round, you can begin class as soon as next month, depending on your program and location of choice.
Learn more about undergraduate, graduate, military, and international student admissions, plus admissions information for transfer students. You can also learn more about our tuition rates and financial aid opportunities.
To speak with our admissions team, call (855) 355-6288 or request information and an advisor will contact you shortly. If you're ready to apply, simply start your application today.

Why Choose National University
Four-Week Courses
190+ Degree Programs
Online or On-Site
Year-Round Enrollment
Military Friendly
We're proud to be a Veteran-founded, San Diego-based nonprofit. Since 1971, our mission has been to provide accessible, achievable higher education to adult learners. Today, we educate students from across the U.S. and around the globe, with over 230,000 alumni worldwide.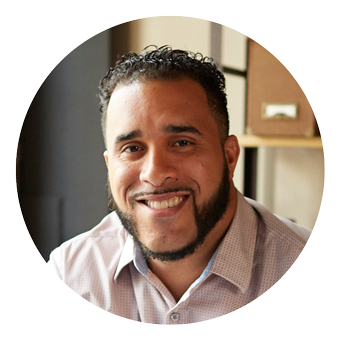 "National University has impacted my career. You can immediately apply what you learn in class to your business."
-Francisco R., Class of 2016


The Key Grant Scholarship
Do you qualify for a needs-based scholarship? Learn more about the NU Key Grant Scholarship and other scholarship opportunities to unlock the door to your dreams!
Program Disclosure
Successful completion and attainment of National University degrees do not lead to automatic or immediate licensure, employment, or certification in any state/country. The University cannot guarantee that any professional organization or business will accept a graduate's application to sit for any certification, licensure, or related exam for the purpose of professional certification.
Program availability varies by state. Many disciplines, professions, and jobs require disclosure of an individual's criminal history, and a variety of states require background checks to apply to, or be eligible for, certain certificates, registrations, and licenses. Existence of a criminal history may also subject an individual to denial of an initial application for a certificate, registration, or license and/or result in the revocation or suspension of an existing certificate, registration, or license. Requirements can vary by state, occupation, and/or licensing authority.
NU graduates will be subject to additional requirements on a program, certification/licensure, employment, and state-by-state basis that can include one or more of the following items: internships, practicum experience, additional coursework, exams, tests, drug testing, earning an additional degree, and/or other training/education requirements.
All prospective students are advised to review employment, certification, and/or licensure requirements in their state, and to contact the certification/licensing body of the state and/or country where they intend to obtain certification/licensure to verify that these courses/programs qualify in that state/country, prior to enrolling. Prospective students are also advised to regularly review the state's/country's policies and procedures relating to certification/licensure, as those policies are subject to change.
National University degrees do not guarantee employment or salary of any kind. Prospective students are strongly encouraged to review desired job positions to review degrees, education, and/or training required to apply for desired positions. Prospective students should monitor these positions as requirements, salary, and other relevant factors can change over time.