Master of Arts
in Sport and Performance
Psychology
Online
COURSES
GMAT not required for admission.
Year-round
enrollment
Our admissions team reviews applications year-round.
185k+ Alumni Worldwide
Become a member of NU's global community.
Explore the Intersection of Performance and Psychology
The Master of Arts in Sport and Performance program provides rigorous training to facilitate students' growth in becoming knowledgeable, effective mental performance practitioners and professionals. Experiential training is guided by theory, evidence-based practice, ethical, and professional standards.
Students who complete this unique program can integrate the core elements of assessment, counseling skills, research methods, performance enhancement, and multicultural humility while developing their philosophy of practice across the disciplines of sport and performance psychology, business, coaching, counseling, fine arts, combat, military psychology, and sport sciences.
Following the completion of the first nine courses in the program, all students must pass the Comprehensive Written Exam (CWE). Following the successful completion of the first nine courses and passing the CWE, students will move on to the specialization requirements. one of the two following tracks.
Specialization in Applied Mental Performance
Students taking the Applied Mental Performance Specialization will complete seven additional courses, including extensive mentored training, comprehensive oral exam, and the culminating 2-month Applied Project. The Applied Mental Performance Specialization is designed to meet the academic requirements and mentored experience hours (minimum 200 direct client contact hours) for the CMPC certification (administered by AASP – Association for Applied Sport Psychology). Enabling students to complete the 72-quarter unit program in 22 months.
Specialization in Theoretical Mental Performance
Students taking the Theoretical Mental Performance Specialization will complete four additional courses, including the culminating 2-month capstone course. The Theoretical Specialization meets the academic requirements for the CMPC certification (administered by AASP – Association for Applied Sport Psychology). Enabling students to complete the 58.5-unit program in as little as 14 months.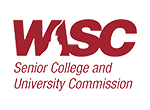 The Western Association of Schools and Colleges (WASC) accredits public and private schools, colleges, and universities in the U.S.
Course Details
Course Listing
Core Requirements
15 courses; 67.5 quarter units
Course Name
PSY 602 Sport/Performance Psychology – 4.50
This course examines the history, purpose, discipline, and basic techniques of sport and performance psychology. Students will examine how foundational principles in psychology were applied to performance and sport settings, and how current practices are shaped by ongoing research, inquiry, and application.
HUB 601A Organizational Behavior – 4.50
An in-depth study of various types of organizational structures, both formal and informal, with special emphasis on behavior of people within those structures.
HUB 641 Stages of Adult Development – 4.50
An examination of the adult stages of human biological, psychological and social development. Discusses classical as well as contemporary theories.
PSY 637A Multicul Iss Perform Consult – 4.50
An exploration of the role of culture in concepts of performance psychology consultation and intervention. Students will examine how their own cultural background frames their understanding of themselves and others. Family heritage, culturally informed assessment and intervention, and the limitations of the dominant Eurocentric psychological world view to diverse populations are explored.
PSY 603 Performance Psy Alt Population – 4.50
This course is designed to provide a knowledge base for applying principles of performance excellence in performance areas other than traditional athletics. Topics include foundational skills for performance consulting, required domain specific knowledge, understanding the specific performance context, and how these factors impact effective strategies for working within those systems
PSY 614 Counseling in Performance Psy – 4.50
This course offers an overview of major theoretical counseling orientations and techniques and their application in performance psychology settings. Emphasis is on basic interviewing, assessment, and counseling skills that facilitate the helping process through integration of various theoretical models.
PSY 613 Performance Consulting Skills – 4.50
Prerequisite: PSY 602 and PSY 603
Students will integrate their theoretical approach to consultation, knowledge of intervention strategies, and personal philosophy of performance enhancement in order to design and present appropriate performance psychology programs. Opportunities to develop both individual and group interventions for diverse populations are provided. An emphasis is placed on the students' professional development, experience as consultants, learners, and peer mentors, as well as the necessity of reflective practice. This is a 2-month course.
HUB 650 Behavioral Research – 4.50
Behavioral research is a way to examine and understand individual and social behavior through measurement and interpretation. This course investigates the theoretical principles that underlie behavioral research and the application of current research techniques. The course forms the foundation for practical application of behavioral science and continued study in the human behavior and is essential to completing the capstone course in the program (Integrative Project in Human Behavior, HUB 680).
HUB 642 Theories of Behavior Change – 4.50
A survey of social psychological theories of behavior change and resistance to change.
PSY 604 Performance Psy Corporate Pops – 4.50
This course examines how the principles of performance psychology can be applied to corporate settings. Themes include proper employee selection, training and development, guided change, leadership, morale, organizational behavior, and work/family issues.
PSY 607 Ethics in Performance Psy – 4.50
This course examines the professional laws and ethics pertaining to the practice of counseling and psychotherapy, with an emphasis on the laws and ethics pertaining to therapy and consulting with individuals and groups in a wide variety of settings. The content of various relevant legal and ethical codes will be reviewed, and the similarities and differences in ethical practice between the contexts of psychotherapy and performance psychology consulting will be explored in depth.
PSY 606 Motor Behavior – 4.50
This course examines the role of motor and biomechanical factors in performance situations. Course content includes the biomechanics of performance, linear and angular kinetics, the role of torque and force in performance, and the risks associated with biomechanical stress.
PSY 609 Psychopathology – 4.50
This course explores relevant theory and research on the etiology and treatment of psychological disorders. Students are encouraged to critically evaluate the role of neurobiology, culture, and social context in the evaluation of mental disorders.
PSY 639 Consulting Practice Dev. – 4.50
Focuses on the development and production of a completed business plan for the purpose of starting a consulting business practice. Students will examine relevant issues such as vision, mission, marketing, profitability, technology, legal, and operational management. Covers ideas and tangible tools to develop a successful practice in today's business world.
Prerequisite: Successful completion of all core requirements
The fieldwork experience or internship provides practical application of performance psychology principles in a professional setting. A thesis consisting of the written report of an investigation or of a successful fieldwork project is required. This project must be initiated, executed, and reported by the student under the supervision of the faculty. The student must consult the lead faculty prior to beginning the fieldwork experience.
Degree and Course Requirements
To receive a Master of Arts in Performance Psychology degree, students must complete at least 67.5 quarter units. A total of 13.5 quarter units of graduate credit may be granted for equivalent graduate work completed at another institution, as it applies to this degree and provided the units were not used in earning another advanced degree. Students should refer to the section on graduate admission procedures for specific information on admission and evaluation.
Program Learning Outcomes
Upon successful completion of National University's MA in Performance Psychology program, graduates will be able to:
Describe, explain, synthesize, apply, and critique theoretical perspectives from Sport and Performance Psychology and related fields whilst demonstrating continuous development of their philosophy of practice to inform their work.
Describe, explain, synthesize, apply, and critique professional ethical standards in a culturally appropriate manner whilst utilizing decision-making principles in relation to ethical considerations.
Describe and explain potential sources of bias within themselves and clients, in addition, to synthesizing, applying, and critique concepts whilst adapting their skills to promote inclusive practice with a diverse range of populations, with an emphasis on continuing education.
Describe, explain, synthesize, apply and critique various assessment tools whilst identifying potential clinical concerns and applying referral procedures appropriately in a continuous and evolving process to create effective action plans.
Describe, explain, synthesize, apply and critique counseling skills to develop a working relationship with clients whilst demonstrating awareness and subsequent action of how the self may impact the client-consultant relationship.
Describe, explain, synthesize, apply and critique performance enhancement skills with individuals and teams.
Describe, explain, synthesize, apply and critique established and current research from Sport and Performance Psychology and related fields whilst demonstrating continuous development of their philosophy of practice to inform their work.
Admissions
Enrolling in a university is a big decision. That's why our dedicated admissions team is here to guide you through the admissions process and help you find the right program for you and your career goals.
To that end, we've simplified and streamlined our application process, so you can get enrolled in your program right away. Because we accept and review applications year round, you can begin class as soon as next month, depending on your program and location of choice.
Learn more about undergraduate, graduate, military, and international student admissions, plus admissions information for transfer students. You can also learn more about our tuition rates and financial aid opportunities.
To speak with our admissions team, call (855) 355-6288 or request information and an advisor will contact you shortly. If you're ready to apply, simply start your application today

Why Choose National University
Four-Week Courses
75+ Degree Programs
Online or On-Site
Year-Round Enrollment
Military Friendly
We're proud to be a veteran-founded, San Diego-based nonprofit. Since 1971, our mission has been to provide accessible, achievable higher education to adult learners. Today, we educate students from across the U.S. and around the globe, with over 185,000 alumni worldwide.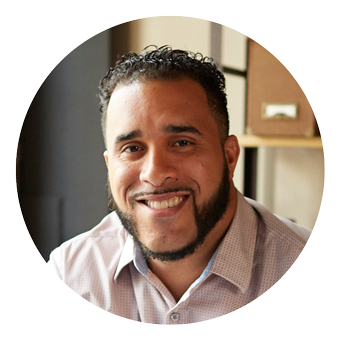 "National University has impacted my career. You can immediately apply what you learn in class to your business."
-Francisco R., Class of 2016


Introducing the
Opportunity Scholarship
In honor of our students, and in celebration of our 50th anniversary, National University is investing $30 million in new student scholarships. To learn more about the Opportunity Scholarship, how you can apply, and how much you can save, inquire today.
Program Disclosure
The Master of Arts in Performance Psychology program is currently operating using guidelines from the Association for Applied Sport Psychology (AASP) to become a Certified Mental Performance Consultant (CMPC). Students seeking certification must pass additional exams and have completed approved mentor hours. Please see the CMPC website for more details.
Students who obtain a CMPC may use the letters CMPC after their name and highest university degree. It does not designate the individual as a "sport psychologist." Requirements for providing psychological services are determined by individual state, provincial, and territorial licensing boards.
For up-to-date information on program licensure eligibility requirements for a state, please visit: https://www.nu.edu/licensure-disclosures/
Successful completion and attainment of National University degrees do not lead to automatic or immediate licensure, employment, or certification in any state/country. The University cannot guarantee that any professional organization or business will accept a graduate's application to sit for any certification, licensure, or related exam for the purpose of professional certification.
Program availability varies by state. Many disciplines, professions, and jobs require disclosure of an individual's criminal history, and a variety of states require background checks to apply to, or be eligible for, certain certificates, registrations, and licenses. Existence of a criminal history may also subject an individual to denial of an initial application for a certificate, registration, or license and/or result in the revocation or suspension of an existing certificate, registration, or license. Requirements can vary by state, occupation, and/or licensing authority.
NU graduates will be subject to additional requirements in a program, certification/licensure, employment, and state-by-state basis that can include one or more of the following items: internships, practicum experience, additional coursework, exams, tests, drug testing, earning an additional degree, and/or other training/education requirements.
All prospective students are advised to review employment, certification, and/or licensure requirements in their state, and to contact the certification/licensing body of the state and/or country where they intend to obtain certification/licensure to verify that these courses/programs qualify in that state/country, prior to enrolling. Prospective students are also advised to regularly review the state's/country's policies and procedures relating to certification/licensure, as those policies are subject to change.
*Positions may require additional experience, training, and other factors beyond completing this degree program. Depending on where you reside, many positions may also require state licensure, and it is the responsibility of the student to ensure that all licensure requirements are met. We encourage you to also review program-specific requirements. Any data provided on this page is for informational purposes only and does not guarantee that completion of any degree program will achieve the underlying occupation or commensurate salary.