Master of Science
in Information
Technology (MSIT)
100% ONLINE MSIT
Complete your studies on your own time.
NEW START DATE EVERY MONDAY
Start your first course when it's convenient for you.
16 MONTHS TO YOUR MSIT
Finish your MSIT in just 10 courses.
National and Northcentral have merged, and this program is now offered by NU. Learn more.
Master of Science in Information Technology
Magnify your technical skills with the 100% online Master of Science in Information Technology (MSIT) degree program at National University. Learn to administer IT systems and services and incorporate project management methodologies into technical planning, analysis, design, development, implementation, response, and documentation of IT solutions to support and improve enterprise operations.
NU's MSIT program is designed to help IT professionals like you achieve management-level knowledge in technology concepts and tools. Designed and taught by experienced professionals, you'll learn about project management, contingency planning, and IP law so you're prepared to take on technology-related leadership roles in government and private organizations. Additionally, you'll learn about the design of technological information systems, computing systems, and the principles of computer hardware and software components.
Expand Your Education as a Tech Leader
You can tailor your NU online MSIT to match your interests with one of these four specializations:
Cloud and Networking Infrastructure Management
General Information Management
Information Technology Project Management
Network Risk Management and Control

The Western Association of Schools and Colleges (WASC) accredits public and private schools, colleges, and universities in the U.S.
Course Details
Credit Hours: 30
Courses: 10
Estimated Time to Complete: 16 months
The Master of Science in Information Technology (MSIT) program can be completed in 30 credits. Each course runs 8 weeks and you'll receive 3 semester credits per course.
Course Sequence
The Master of Science in Information Technology program can be completed in 30 credit hours.
Students who complete at least 15 semester credit hours in a single area of specialization at NU (not counting foundational courses) may elect to have the specialization recorded on their transcript and diploma.
The Master of Science in Information Technology program requires the foundation courses to be completed prior to enrolling in specialization courses. The program capstone will be completed as the last course in the degree program.
In some cases, specialization courses listed on the initial degree plan can be changed at the student's request. Please contact your Academic Finance Advisor for more information.
Course Name
TIM-5000 – Principles of Information Technology for the IT Professional
Information technology is an evolving profession where professionals must remain current with emerging technologies to reliably support enterprise or organizational operations. During this introductory course, you will learn about the evolution of information technology, the primary IT components and functions, the IT solutions development process, and the role of technical policies and IT protocols to provide a baseline of knowledge to support you through the program. You will also explore relevant legal, ethical, privacy, and security issues affecting information technology in today's technology environments.
TIM-5025 – Networks, Clouds and Mobile Computing
This course introduces the networks, and the accommodation of cloud, IoT, and mobile computing environments that are essential components of today's successful organizations. During this course, you will study the features, topologies, protocols, and services that contributed to the evolution of global communications and data exchange. You will also explore the architectures, components, and structures for telecommunications related devices, and examine the tools and methods used to configure and manage remote and virtual environments. By the end of the course, you will model a network architecture with basic network security considerations to support all devices and services.
TIM-5035 – Cybersecurity, Risk Management and Policy for IT Professionals
As more applications and data are migrated to the cloud and mobile environments, risks, threats, and vulnerabilities are on the rise. IT professionals must be able to establish protection mechanisms to support secure hardware configurations and implementations. During this course, you will study the concepts and application of cybersecurity, privacy, and information protection frameworks in IT environments. You will also explore the standards, mechanisms, tools, and policies needed to protect data and network infrastructures from internal and external cybersecurity threats.
TIM-5040 – Systems and Architectures for IT Professionals
Computers and information technology are present in all layers of today's modern organizations and are vital to business success. Thus, IT professionals must be able to implement and manage every component in the technical landscape. During this course, you will explore computing platforms and peripherals, identify the internal components and functions of a computer, and examine the internal architecture and systems configuration of real and virtual servers. You will also evaluate different operating systems and examine some of the best ways to configure and manage patches and upgrades.
TIM-5050 – Principles of Project Management
This introductory course provides an overview of the principles of project management. The course is aligned with international principles, standards, and methodologies that are used to support project teams as they work to achieve projects' objectives. You will learn about the role of a project manager, project management scope, schedule management, cost management, resource manage, identify risks and opportunities, and communications with stakeholders. The course will culminate with an integrative project where you will apply the concepts and techniques to develop and present a project plan.
TIM-6590 – Strategic Management of IT Systems and Services
Effective information technology professionals must be able to assess, plan, implement, and manage technical systems and services to ensure their integrity. During this capstone course, you will demonstrate the knowledge and skills gained throughout the Master of Science in Information Technology program by creating and presenting a comprehensive IT implementation plan. The strategic implementation plan should integrate strategies for improvement, including industry standards, metrics, procedures, and tools. It should also integrate hardware and software configurations, multiple operating systems, applications, and data protection rules to support organizational operations.
Degree Requirements
The Master of Science in Information Technology is a 30 credit program comprised of 15 core credits, 12 specialization credits and 3 capstone credits.
Students assume full responsibility for understanding both the foundational, specialization and capstone requirements of the program. Switching programs after completing coursework may result in reevaluation, monetary loss, loss of credit hours and/or the need to take additional credit hours. Students' Academic Finance Advisors can assist with any questions related to program requirements.
The University may accept a maximum of 12 semester credits in transfer toward the Master of Science in Information Technology for graduate coursework completed at an accredited college or university with a grade average of "B" or better. Courses considered for transfer must mirror courses in the program. The Dean of the School Technology must approve any courses considered for transfer. See the Transfer Credit Policy in the Course Catalog for additional information.
Career Potential with the MSIT
Career Potential*
Computer and Information Research Scientists
Computer and Information Systems Managers
Computer Network Architects
Computer System Analysts
Information Security Analysts
Software Developers, Applications
Software Developers, Systems Software
*Positions may require additional experience, training, and other factors beyond successfully completing this degree program. Depending on where you reside, many positions may also require state licensure, and it is the responsibility of the student to ensure that all licensure requirements are met. We encourage you to also review program specific requirements with an NU advisor. Any data provided on this page is for informational purposes only and does not guarantee that completion of any degree program will achieve the underlying occupation or commensurate salary.
4 Professionally Relevant Specializations
Total Credit Hours: 30 Credit Hours
Courses: 10 Courses
Recommended Completion Time: 16 Months
Next Start Date: Every Monday
Classroom Size: One
Program Learning Outcomes
As a graduate of National University's Master of Science in Information Technology program, you'll be able to:
Demonstrate an applied knowledge of IT industry standards, resources, and techniques.
Administer IT systems and services to optimize operations.
Conduct technical analysis, design, response, and documentation to support enterprise operations.
Incorporate project management methodology into planning, development, and implementation of IT solutions.
Assess legal, ethical, privacy, and security considerations throughout the information technology life cycle.
Admissions
Enrolling in a university is a big decision. That's why our dedicated admissions team is here to guide you through the admissions process and help you find the right program for you and your career goals.
To that end, we've simplified and streamlined our application process, so you can get enrolled in your program right away. Because we accept and review applications year round, you can begin class as soon as next month, depending on your program and location of choice.
Learn more about undergraduate, graduate, military, and international student admissions, plus admissions information for transfer students. You can also learn more about our tuition rates and financial aid opportunities.
To speak with our admissions team, call (855) 355-6288 or request information and an advisor will contact you shortly. If you're ready to apply, simply start your application today

Why Choose National University
Eight-Week Courses
190+ Degree Programs
Online
Year-Round Enrollment
Military Friendly
We're proud to be a Veteran-founded, San Diego-based nonprofit. Since 1971, our mission has been to provide accessible, achievable higher education to adult learners. Today, we educate students from across the U.S. and around the globe, with over 220,000 alumni worldwide.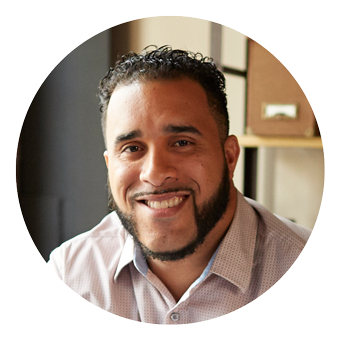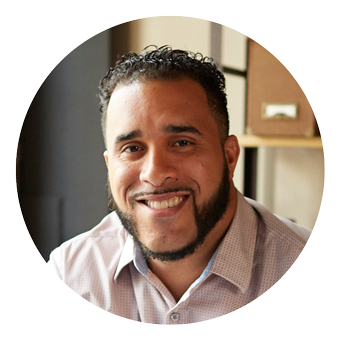 "National University has impacted my career. You can immediately apply what you learn in class to your business."
-Francisco R., Class of 2016


The Key Grant Scholarship
Do you qualify for a needs-based scholarship? Learn more about the NU Key Grant Scholarship and other scholarship opportunities to unlock the door to your dreams!
Program Disclosure
Successful completion and attainment of National University degrees do not lead to automatic or immediate licensure, employment, or certification in any state/country. The University cannot guarantee that any professional organization or business will accept a graduate's application to sit for any certification, licensure, or related exam for the purpose of professional certification.
Program availability varies by state. Many disciplines, professions, and jobs require disclosure of an individual's criminal history, and a variety of states require background checks to apply to, or be eligible for, certain certificates, registrations, and licenses. Existence of a criminal history may also subject an individual to denial of an initial application for a certificate, registration, or license and/or result in the revocation or suspension of an existing certificate, registration, or license. Requirements can vary by state, occupation, and/or licensing authority.
NU graduates will be subject to additional requirements on a program, certification/licensure, employment, and state-by-state basis that can include one or more of the following items: internships, practicum experience, additional coursework, exams, tests, drug testing, earning an additional degree, and/or other training/education requirements.
All prospective students are advised to review employment, certification, and/or licensure requirements in their state, and to contact the certification/licensing body of the state and/or country where they intend to obtain certification/licensure to verify that these courses/programs qualify in that state/country, prior to enrolling. Prospective students are also advised to regularly review the state's/country's policies and procedures relating to certification/licensure, as those policies are subject to change.
National University degrees do not guarantee employment or salary of any kind. Prospective students are strongly encouraged to review desired job positions to review degrees, education, and/or training required to apply for desired positions. Prospective students should monitor these positions as requirements, salary, and other relevant factors can change over time.