Master of Education in Educational Leadership (MEd-EdL)
100% Online MEd-EdL Program
Complete your studies on your own time.
New start date every Monday
Start your first course when it's convenient for you.
15 Months to your MEd-EdL Degree
Finish your MED-EDL degree in just 10 courses.
Master of Education in Educational Leadership
Prepare to have a greater influence on the future of education with the 100% online Master of Education in Educational Leadership (MEd-EdL) degree program at National University. Through this comprehensive program, you will gain the skills and knowledge you need to take on a leadership role so you can have an impact on policy and more.
NU's Master of Education in Educational Leadership program is an ideal option if you have a teaching background and want to prepare for leadership roles within education. The program is aligned with the Professional Standards for Educational Leaders (PSEL), so you can be confident you will be prepared to meet the challenges of today and tomorrow as an educational leader.
Prepare to Lead and Make an Impact
Through our unique one-to-one learning model, you will have the personal attention you need to succeed. You will explore vital topics, including disciplinary theories, managing curricular resources, fundamental skills for administrative leadership and education policy for school leaders. The MEd-EdL program also covers school law and school finance.
Fit your studies into your busy schedule with a master's program that's offered fully online with access to online learning tools designed to support your growth. And with weekly start dates, you can start your studies when it works best for you.

The Western Association of Schools and Colleges (WASC) accredits public and private schools, colleges, and universities in the U.S.
Course Details
Credit Hours: 30
Courses: 10
Estimated Time to Complete: 15 months
The Master of Education in Educational Leadership (MEd-EdL) program can be completed in 30 credits. Each course runs 8 weeks and you will receive 3 semester credits per course.
EDU-5000 – Foundations for Graduate Study in Education


Sub Header Text Here
Foundations for Graduate Study in Education is a course designed to give students an introduction to the field of education with particular emphasis on providing students with an overview of graduate-level skills, such as self-reflection, time-management, academic integrity, effective use of the Northcentral University library, comprehensive understanding of complex scholarly texts, research articles, and critical writing, including presenting an annotated bibliography, goal writing, and application of feedback. Students will complete the course with a better understanding of scholarly writing and a roadmap to navigate their way to the completion of their educational aspirations through research.
ED-5012 – Leadership in Educational Organizations


Sub Header Text Here
This course is about effective leadership in educational organizations. The course is particularly relevant for practicing school administrators, those who desire to become administrators, and classroom teachers who recognize the importance of leadership in positively impacting schooling across the United States. As you consider your own leadership theories and philosophies, you will explore the influence of national standards and local school culture, climate, and performance.
EDL-5004 – School Law


Sub Header Text Here
Students in educational leadership roles need a working knowledge of school law, especially as it pertains to the rights of students and teachers. Concepts addressed in this course focus on a history of the legal system and the federal government's role in setting public school policy. Topics include student rights regarding free speech, search and seizure, due process, and discipline. Policies regarding teacher certification, academic freedom, due process rights, anti-discrimination, and employment considerations will also be addressed. The course "School Law" is critical to understanding the basic structure and guidance that governs school boards, schools, administrators, teachers, and students.
ED-5016 – Instructional Supervision and Leadership


Sub Header Text Here
The purpose of this course is to examine the theoretical framework and practical applications of instructional leadership within the economic, social, political, and educational context of schooling. This course proposes a concept of supervision and leadership designed to help educational leaders build a repertoire of approaches and strategies that will enhance professional growth while showing the importance of sensitivity to individual needs. Emphasis is placed upon gaining a clear understanding of the interrelatedness among supervision and leadership, instruction, and assessment.
ED-5044 – Technology and a Vision for the Future


Sub Header Text Here
In this course, you will explore the application of both existing and emerging technologies to the learning needs of educational organizations. As you grow as a leader, you will need to plan for technology integration through the evaluation, selection, funding, and adoption of specific hardware and software that meet your organization's needs. This course will help you to tackle these challenges and more.
EDL-5013 – School Finance


Sub Header Text Here
In this course, you will examine school finance at multiple levels, including individual schools, local education authorities, states, and federal agencies. You will examine sources of school funding, fiscal control, and accountability at the local, state, and federal levels. You will also consider how school budgets reflect stakeholder priorities and principles of equity and inclusion. The implications of school choice and other factors are considered, as well.
ED-5015 – School Safety


Sub Header Text Here
Concerns about school safety have increased dramatically and remain in the public spotlight. As an educational leader, you are responsible for planning and implementing procedures that can save lives. In this course, you will assess factors that contribute to safe learning environments, and analyze the characteristics of emergency response management plans. You will also evaluate how school culture and climate impacts school safety. As a cumulative assignment, you will develop authentic plans related to multiple threats to school safety.
EDL-5033 – School Based Leadership


Sub Header Text Here
In this course, students are provided the leadership concepts and skills needed to be dynamic, innovative, and adaptive school leaders. One of the major roles of school leaders is to cultivate the development of a culture that promotes learner-centered schools. In a learner-centered school, there is a shared responsibility of leadership among the entire school staff that fosters the creation of authentic learning communities. This course offers students the opportunity to explore the authentic learning communities from a shared – school based leadership perspective.
ED-5031 – Policy and Politics in the Administration of Education


Sub Header Text Here
Students enrolled in this course will explore the latest in research in the politics and policies in education. Special emphasis is placed on governance, curriculum and standards, accountability, community relations, finance, and school choice. Students will address topics in this class such as how to interact with business leaders, local institutions of higher education, boards of education and community leaders, parents, and other stakeholders. Internal and external issues such as relationships with colleagues and team members will also be explored.
ED-6600 – MEd-EdL Capstone


Sub Header Text Here
This course represents the culmination of your master's degree. In this course, you will synthesize the knowledge, skills, and attitudes developed throughout your program into a proposal that addresses an identified need in an organization related to your specialization. Within your selected organization, you will examine, identify, and justify a specific need or problem to be addressed. Using your recently developed competencies, you will propose a practical, comprehensive solution to mitigate the need or problem.
Degree Requirements
The Master of Education in Educational Leadership (MEd-EdL) requires 30 credit hours for degree completion. The MEd-EdL program includes one foundational course, taken by all students regardless of their undergraduate degree, which forms and strengthens fundamental skills. The next 24 credit hours in the program are core courses that capture the essence of educational leadership. Students end the program with a 3-credit hour capstone course.
The MEd-EdL degree program has the following graduation requirements:
Successful completion of all courses with a "B" or better
Official transcripts on file for all transfer credits accepted by the University
The University may accept a maximum of 12 semester credit hours in transfer toward the MEd-EdL for graduate coursework completed at an external, accredited college or university with a course grade of "B" or better. See the Transfer Credit Policy in the Course Catalog for additional information.
Career Potential with the MEd-EdL


Sub Header Text Here
Positions
Principal
Assistant principal
Superintendent
Teaching faculty member
Adjunct faculty member
Instructor
Academic advisor
Student service manager or director
Program coordinator
Managers
Work Settings
K-12 schools (public and private)
Colleges and universities (higher education)
Federal and state education agencies
Private sector (as an education consultant)
*Positions may require additional experience, training, and other factors beyond completing this degree program. Many roles may also require state licensure, and it is the student's responsibility to ensure that all licensure requirements are met.
SOURCE: Emsi Labor Analyst- Report. Emsi research company homepage at https://www.economicmodeling.com/company/ (Report viewed: 4/12/2022).
DISCLAIMER: The data provided is for informational purposes only. Emsi data and analysis utilizes government sources to provide insights on industries, demographics, employers, in-demand skills, and more to align academic programs with labor market opportunities. Cited projections may not reflect local or short-term economic or job conditions and do not guarantee actual job growth. Current and prospective students should use this data with other available economic data to inform their educational decisions.
Learning Outcomes
As a graduate of National University's Master of Education in Educational Leadership (MEd-EdL) program, you will be able to:
Apply quality standards to enhance instructional rigor and instructional strategies fostering student learning and development and augment teacher professional development
Select strategies to cultivate an inclusive and supporting learning environment to enhance accessibility, community collaboration, and student success
Analyze the aspects of professional capacity and resource needs for a quality professional learning community promoting an effective and efficient learning environment for all teachers, staff, and students
Synthesize current educational research and theory within educational evidence-based practice for ongoing school improvement
Facilitate effective educational leadership vision and integrity through strategic planning involving data-driven decision-making and evidence-based practice
Admissions
National University's dedicated admissions team is here to help you throughout the admissions process. We accept and review applications year-round and, once you're admitted, you can begin your studies as soon as the next week.
To apply to the Master of Education in Educational Leadership (MEd-EdL), you must have a bachelor's degree from a regionally or nationally accredited academic institution or a qualifying international institution.
Questions? Call our admissions team at 866.776.0331 or request information and an advisor will be in touch soon. Ready to apply? Start your NU application today.

Why Choose National University
Weekly Course Start
100% Online Coursework
No Physical Residency Requirements
We're proud to be a Veteran-founded, San Diego-based nonprofit. Since 1971, our mission has been to provide accessible, achievable higher education to adult learners. Today, we educate students from across the U.S. and around the globe, with 220,000 alumni worldwide.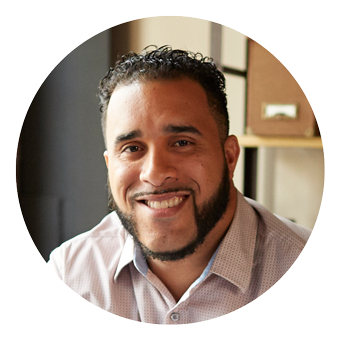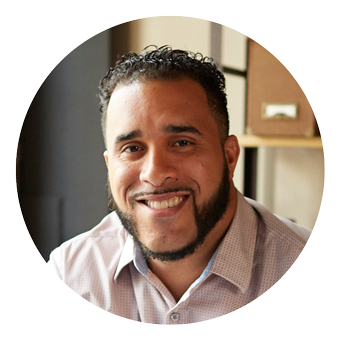 "National University has impacted my career. You can immediately apply what you learn in class to your business."
-Francisco R., Class of 2016


The Key Grant Scholarship
Do you qualify for a needs-based scholarship? Learn more about the NU Key Grant Scholarship and other scholarship opportunities to unlock the door to your dreams!
Program Disclosure
Successful completion and attainment of National University degrees do not lead to automatic or immediate licensure, employment, or certification in any state/country. The University cannot guarantee that any professional organization or business will accept a graduate's application to sit for any certification, licensure, or related exam for the purpose of professional certification.
Program availability varies by state. Many disciplines, professions, and jobs require disclosure of an individual's criminal history, and a variety of states require background checks to apply to, or be eligible for, certain certificates, registrations, and licenses. Existence of a criminal history may also subject an individual to denial of an initial application for a certificate, registration, or license and/or result in the revocation or suspension of an existing certificate, registration, or license. Requirements can vary by state, occupation, and/or licensing authority.
NU graduates will be subject to additional requirements on a program, certification/licensure, employment, and state-by-state basis that can include one or more of the following items: internships, practicum experience, additional coursework, exams, tests, drug testing, earning an additional degree, and/or other training/education requirements.
All prospective students are advised to review employment, certification, and/or licensure requirements in their state, and to contact the certification/licensing body of the state and/or country where they intend to obtain certification/licensure to verify that these courses/programs qualify in that state/country, prior to enrolling. Prospective students are also advised to regularly review the state's/country's policies and procedures relating to certification/licensure, as those policies are subject to change.
National University degrees do not guarantee employment or salary of any kind. Prospective students are strongly encouraged to review desired job positions to review degrees, education, and/or training required to apply for desired positions. Prospective students should monitor these positions as requirements, salary, and other relevant factors can change over time.