Meet Q3 CAVO Visiting Virtual Expert, Geraldine Woloch-Addamine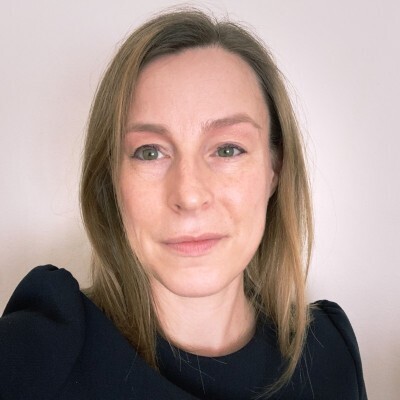 Geraldine is the Founder and CEO at Good4work, a Total Talent Recognition software with a mission to harness the power of Web 3 to increase hybrid team/employee engagement by recognizing and rewarding talents. She provides thought leadership to inspire managers and leaders to build a high-performing culture of trust. She draws her inspiration and expertise from all her stories navigating 15 years in the corporate world of France and the US as a manager, HR business partner, and now as a global leader in the high-tech sector. Her primary focus is on building new projects, hybrid teams, and products in talent/performance management while supporting leaders. Geraldine holds a Masters in HR from Sciences-Po Paris and an HR certificate from UC Berkeley extension. She is French and lived in Paris before moving to San Francisco in 2014 with her family.
Interested in becoming a visiting virtual expert?
Sign up for the CAVO Newsletter
Looking for more news and updates about CAVO? Subscribe to our newsletter to stay up to date!  [email protected]
Virtual Leadership Framework
Since 1996, NU has been at the forefront of virtual leadership. To demonstrate our success and commitment to excellence in virtual leadership, NU's School of Business has a pronged approach.
Emotional Intelligence
Manage Relationships
Adaptive Communication
Communication
Technology
Conflict Mitigation
Continuing Improvement
Change Management
Appreciate Inquiry
Risk Mitigation
Engagement
Building Trust
Community Development
Stakeholder Management
Human Capital
Diversity & Inclusion
Worker Development
Work/Life Balance
Rawlings, M., Menefee, S., White, G., & Allen, B. (2020). Center for the Advancement of Virtual Organizations. National University.
The Center for the Advancement of Virtual Organizations (CAVO) is a hub of relevant, current information and practices aimed at supporting diverse, industry professionals and educators in all aspects of virtual work. Hosting both research and real-world examples, NU's CAVO partners with external experts around the remote workforce, innovations in virtual work, and supporting technologies to grow a knowledge base and expertise.
Virtual. Remote. What's the difference?
A virtual organization is one where employees engage in a limited physical corporate office presence, connecting remotely via technology.
A remote job is one where an employee works at other locations often returning to a corporate office.
Although the terms virtual and remote are often used interchangeably, virtual work happens through teams or individuals operating at a distance with some degree of self-direction and autonomy (Burma, 2014; Caillier, 2013; McCann & Kohntopp, 2019).
Have a request for a future topic, tip, resource, success story, or want to engage with one of our contributors? If you're interested in contributing to CAVO, please email us at [email protected].
Podcasts That Empower
Find insightful guidance on effective virtual workplace practices, including adaptive leadership, building trust and accountability through emotional intelligence, communication, engagement, presence, and much more.
Burma, Z. A. (2014). New organization structures: Virtual organizations. International Journal of Engineering and Applied Sciences, 6(2), 18-27.
Caillier, J. G. (2013). Are teleworkers less likely to report leave intentions in the United States federal government than non-teleworkers are? The American Review of Public Administration, 43(1), 72–88. doi:10.1177/0275074011425084
McCann, J., & Kohntopp, T. (2019). Virtual leadership in organizations: Potential competitive Advantage? SAM Advanced Management Journal, 84(3), 26–39