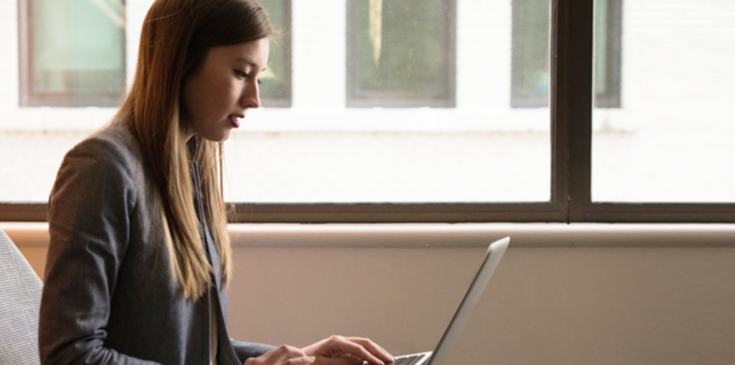 The master's in business administration (MBA) is a professional graduate degree and is considered by many to be the highest academic credential in the business field. It's also a desirable qualification for managers and leaders in industries of all kinds: A 2018 poll from the Graduate Management Admission Council (GMAC) revealed that 78 percent of employers surveyed planned to hire MBA graduates in 2019.
MBA graduates are sought out for many reasons; let's take a look at some of the many answers to the "Why get an MBA?" question.
Why Get an MBA? Reason #1: Higher Earning Potential
Breana MacFarland, admissions counselor at National University says, in general, those with a master's degree earn about an average of 20 percent more than their counterparts with a bachelor's degree or high school diploma. MacFarland also says that when it's time to issue annual raises, many companies will look at someone's education level in determining the pay rate increase.
There's much more data that points to an MBA being a wise investment in career and professional development. For starters, the aforementioned GMAC poll also showed that more than half of the companies surveyed planned to increase starting salaries for employees with MBAs.
In July 2018, CNBC reported that a  Training the Street survey showed 46 percent of new MBA graduates were offered starting salaries of at least $125,000 per year. And a joint research project between The Wall Street Journal and Times Higher Education showed that about 75 percent of MBA graduates switched careers after earning their degree and in the process, doubled their annual income.
Continuing with the evidence that earning an MBA can lead to increased income, the United States Department of Labor reported that, when looking at the annual weekly wages, those with professional degrees out-earn all other degree types, including doctorates. According to this research, those with professional degrees (which includes the MBA) take home an average of $1,836 per week, whereas those with a doctoral degree take home an average of $1,743 weekly. A standard master's degree comes in at a weekly wage of $1,401, while a bachelor's is $1,173.
While an MBA might land you a higher starting salary, the master's in business administration also boosts your earning potential in other ways, including moving up in your company or moving on to a leadership role with another employer.
Why Get an MBA? Reason #2: Career Change or Career Advancement
A master's in business administration program provides students with more than just accounting and financial skills. While a bachelor's degree in business will provide a foundation in those topics, MBA programs not only cover these subject areas at a more advanced level, but they also introduce students to bigger and broader topics like strategy, analytics, corporate social responsibility, ethics, leadership, and global awareness. It's this combination of practical skills and strategic thinking that makes MBA graduates so valuable in their roles and so attractive to employers.
According to another GMAC survey on corporate recruiting, these are some of the most common industries MBA grads enter or advance their existing careers:
Consulting.
Energy.
Finance/accounting.
Health care.
Technology.
Manufacturing.
Nonprofit/government.
Consumer products/services.
The GMAC survey noted that the tech industry is expected to be the fastest-growing sector for MBA graduates, with 89 percent of responding managers reporting they plan to hire employees with the credential. This is compared to 78 percent of hiring managers at accounting firms with the same goal. With numbers like these, it's no doubt that companies of all sizes and missions are going to be looking for employees with a master's in business administration more than they have in the past.
Sometimes students earn an MBA to change careers or, in the case they went directly into an MBA program from their undergraduate experience, they may be looking to start out their business career at a higher level. MacFarland says many of the students she meets with are interested in earning an MBA for career advancement, sometimes to grow within their current company.
"The MBA is a good option because it's so broad," she says. "It covers financial, accounting, management, and leadership."
Many top-level positions in industries of all kinds require an MBA as well as on-the-job experience. A common ultimate goal for an MBA student is to eventually rise to the "C-suite," meaning coveted positions like CEO, CFO, CMO, and COO.
What about someone coming to an online MBA program without prior business education (for example, having an undergraduate degree in communications, political science, or another discipline)? Is a master's in business administration still a viable option?
"Definitely," says MacFarland. "A lot of our students have a bachelor's degree in a different area. Maybe they went to school for biology or psychology and they come into an MBA program to get into a new field. It can open so many different doors."
For example, using MacFarland's psychology degree example, maybe someone began their career working in social services. After a while, they're still interested in staying in that field, but perhaps moving from the client-facing side to the management or business end of the profession.
"You can really go anywhere with an MBA," MacFarland says.
So let's take a look at where you can go! Bringing together career advancement and higher earning potential, let's explore a few higher-level occupations outlined by the Department of Labor that might be suitable for someone with an MBA and the right experience:
Financial Managers, national average yearly salary: $125,080.
Human Resources Managers, national average yearly salary: $119,120.
Sales Managers, national average yearly salary: $121,060.
Marketing Managers, national average yearly salary: $129,380.
Operations or General Managers, national average yearly salary: $100,410.
Chief Executives (ex: CEO, COO), national average yearly salary: $183,270.
The average annual salaries for these positions will, of course, vary based on several factors including geography, industry, and your own specific work experience.
Finally, it's worth mentioning that many MBA graduates are also interested in starting their own business. Studying business at the graduate level provides budding entrepreneurs with many tools they need to succeed.
Why Get an MBA? Reason #3: Find a Specialization 
A general master's in business administration program exposes students to a range of business concepts from accounting and economics to marketing and leadership. Many on-campus and online MBA programs, however, also offer students the chance to choose a concentration to further hone their skills and knowledge.
National University offers several MBA specialties, including:
Accounting Professional Skills.
Financial Management.
Human Resources Management.
Integrated Marketing Communications.
International Business.
Management Accounting.
Mobile Marketing and Social Media.
Organizational Leadership.
Supply Chain Management.
Taking one of these as an example, MacFarland explains that someone may be interested in specializing in organizational leadership to demonstrate they have mastered the soft skills that many of today's employers are looking for.
"The organizational leadership concentration is great. It can really prepare you for any route you want to go," she says. "A lot of job applicants with an MBA may have a background in finance and accounting, but not everyone has those core leadership skills."
In another National University blog post, we discussed the advantages of an online MBA marketing specialization. Today, "big data" is a huge part of research, strategy, and other tasks related to business as a whole, but also specifically for marketing departments. So, adding a marketing concentration to an online MBA degree will not only cover general business principles, but it will also dive much deeper into how to use quantitative analysis to make better decisions or find opportunities for growth.
As a final example, in today's global economy, an MBA specializing in international business is a smart choice, especially if you're looking to work for a company with a reach beyond the United States (or your own country of origin). Concentrating your MBA studies on international business will likely position you as a stronger candidate for, say, a position requiring overseas travel or frequent interaction with colleagues and colleagues around the globe. It can also be a good specialization for military vets who following their service, can bring significant experience in international cultures and processes to many organizations.
Earning an MBA can lead to many new opportunities, but you have a chance to stand out even more when you can say you've also gained extra specific knowledge in one area of business by choosing a concentration.
Why Get an MBA? Reason #4: Personal Growth
Many self-identified lifelong learners may be interested in a graduate degree for another reason: personal fulfillment, growth, and enjoyment. When it comes to a master's in business administration, this degree can be rewarding in many ways. MacFarland uses learning more about economics as an example.
"It's an important aspect of our everyday life," she says of grasping the principles of the economy. She adds, "It's very interesting to learn about the policies of our nation and other nations in how they relate to business."
An MBA could very well lead to a promotion or raise, but that's not always the only goal. Working toward a graduate degree with a concentration enhances your understanding in a specific area, which can perhaps reignite a passion for your field of study or allow you to perform in your current position in a more meaningful way. Or, if you're returning to school after years in the field, earning an online MBA can also update your skills to the latest in best practices and research. For many people, this boost in knowledge is satisfying on a personal level, too.
"For a lifelong learner, not choosing a specialty is great," she explains. This way, students can get the broadest business education they can. "With all the topics that are covered in an MBA program, students will gain a better understanding of businesses and how they operate."
So, while an MBA can lead to increased income or more responsibilities, a side benefit is the personal and professional growth that comes along with it. This could mean becoming more globally aware, more tech-savvy, more strategic, or, a stronger employee in general.
Why Get an MBA? Reason #5: Networking
Many people have success in their careers because of their networks, whether that means finding new clients, new opportunities, or just finding solid advice from a mentor. Enrolling in an on-site or online MBA program is a surefire way to expand your professional connections.
MacFarland says that each member of a class "can bring in outside influences." This is beneficial to the online MBA classroom because as professors explain concepts, students of all backgrounds can share personal examples of how they apply them in their own work. This not only allows students to see real-world instances of what they're learning in action but also sharing experiences with peers provides an opportunity to connect with people in various fields and industries. MacFarland also mentions that online courses at National allow students to collaborate with one another on assignments or larger group projects.
Additionally, attending a school like National University, with an alumni network of more than 150,000 graduates, is also an excellent way to build connections with a much broader professional group — and in the case of National alumni, a network of alumni all around the globe.
Why Get an MBA Online?
So far, we shared several reasons why you should get a master's in business administration. Now we're going to get a little more specific: why get an MBA online.
Online degree programs are becoming more and more common. For starters, an online MBA offers a more flexible and convenient class schedule. National University has gained a reputation for being especially advantageous for working professionals and military veterans; in fact, Washington Monthly magazine named National as the top school for adult learners in southern California.
"I enjoy the formatting of National's online classes," says MacFarland, pointing out that each course typically lasts four weeks. This allows students to focus on one topic at a time.
Students earning online degrees today will find the classes are more robust and interactive than ever; they offer new opportunities for students and faculty members to get to know one another and collaborate.
"A big part of the online MBA course requirements are the discussion boards," explains MacFarland. "As students post and respond, they discover how the different topics influence their classmates' daily lives."
Another plus of earning a graduate degree online is the idea of not needing to be at a specific location and a specific time. This is quite appealing to someone who may travel a lot for work, be stationed overseas, works irregular hours, or has family or community obligations. A side bonus of earning an MBA while employed is that many companies offer tuition reimbursement or other structured professional development plans.
At-a-Glance: More MBA Career Options
Earlier in this post, we discussed higher earning potential for MBA grads in general, and we also shared some specific examples of a few higher-level careers.
Since the degree offers both a broad business education and a chance to specialize, you'll find MBA graduates in nearly every area of an organization. Every department or division is likely to have a leader or manager, and that person likely reports to a senior manager or executive. This also demonstrates there is room for growth for MBA grads as they can move through the ranks and then through different levels of leadership.
For example, your MBA could land you a marketing associate position at a leading company. Then, you could get promoted to a senior associate and then maybe end up leading the division.
So, as an MBA graduate, depending on your interests, experiences, and specialty, you could find a home in any one of these areas of a company:
Accounting.
Auditing.
Business Development.
Data Analytics.
Executive Offices.
Human Resources.
Information Technology.
Logistics.
Marketing.
Product Development.
Research.
And within those departments, there are many types of positions an MBA graduate could fill, including:
Accounting Manager.
Auditor.
Budget Analyst.
Data Analyst.
Finance manager.
Financial analyst.
Investment Banker.
Marketing Director.
Market Research Analyst.
Human Resources Manager.
Sales Manager.
Operations Manager.
Risk Analyst.
Supply Chain Manager.
Senior and Executive Leadership:

General Manager.
Department/Division Director.
Department/Division Vice President.
Chief Executive Officer.
Chief Financial Officer
Chief Information Officer.
Chief Marketing Officer.
Chief Technology Officer.
As you can see, the career options are plentiful. The MBA — and the business field in general — is a lot broader than it used to be, evolving to meet today's needs and technical demands. Positions like chief technology officer or project manager are far newer than accountants and finance managers. Technologies like AI and virtual reality may create new positions that don't yet exist.
So, why get an MBA? It all comes down to a very personal decision. Perhaps it's to advance your career or pivot to a new one. Maybe it's simply to expand your business skills and knowledge to make yourself more marketable. No matter your reason for pursuing a master's in business administration, MacFarland reiterates that it "shows employers you have a strong foundation."
Simply put, she says: "The MBA is a great degree to put on your resume. It's achievable and something to be proud of."