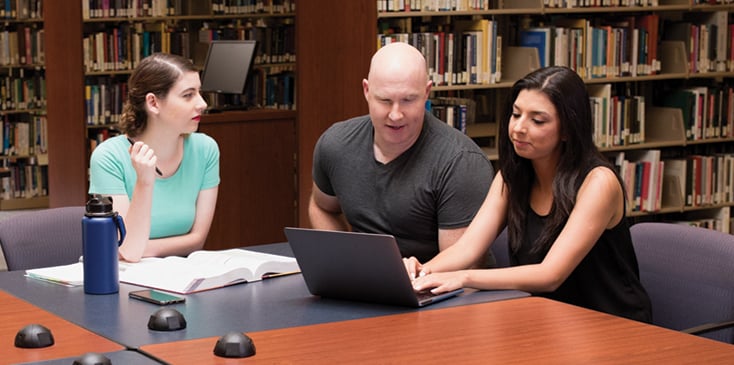 Whether you're looking to move up in your current career or to transition into a new field, a graduate degree could help you achieve your goal. In fact, according to the U.S. Department of Labor, employment in master's-level occupations is projected to grow by almost 17 percent through 2026, the fastest of any education level.
If you are considering further education, it's important to take a look at grad school requirements from two perspectives: first, what programs may be looking for in students and, second, what you should be looking for in a grad school. As you explore how an advanced degree can enrich and enhance your career, keep the following things in mind.
Requirements & Characteristics: What Grad Schools Are Looking for in Students
While specific grad school requirements will vary at each institution and within individual program, you can be certain that many master's-level learners have a few things in common. Whether they have a desire for career advancement, higher earning potential, or personal fulfillment, successful grad students share a few key characteristics including ambition, motivation, a strong work ethic, and the ability to multitask.
When it comes to more formal qualifications, typical grad school requirements include:
A bachelor's degree from an accredited college or university
Prerequisite courses and/or related work or volunteer experience
Professional recommendations/references
Letter of interest/personal essay
For some academic programs, satisfactory test scores (such as GRE or GMAT)
Flexibility & Convenience: What Busy Adult Learners are Looking for in Graduate Programs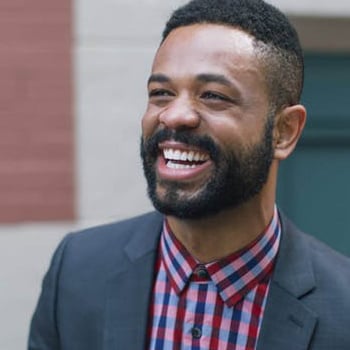 Going to graduate school is not just about meeting admissions requirements, though. When choosing a graduate school, it's also important to consider if a program meets your criteria.
You may already have an established career, a family to support, or other important obligations. Since the time you have to devote to your studies may be limited, flexibility and convenience are likely of the utmost importance to you. This is why high-quality online degrees are so appealing to adult learners.
Programs catering specifically to adult learners understand that earning a degree should fit as seamlessly as possible into your current lifestyle and responsibilities. For example, National University's master's-level online courses run year round and are four weeks each; this accelerated format allows you to begin your program of interest sooner — and also graduate sooner.
Master's tuition cost may be another important consideration for you. You are not alone; every grad student is faced with the task of finding ways to pay for their education. Most accredited schools will offer a variety of federal and school-based financial aid to qualifying students; this could be a combination of grants, loans, and scholarships. If you've served in the military, you may also want to research Veteran-friendly schools. For example, Veteran-founded National University accepts the Post-9/11 GI Bill and offers tuition discounts for military personnel and their dependents. In addition, if you are active duty, each branch of the service also offers educational assistance. You can read more about that in our blog post. When you consider the resources that may be available to you, your actual master's tuition cost may be less than you think.
Specialized Skills & Knowledge: What Today's Employers are Looking for in New Hires
A master's degree can enhance your current career, or lead you to new opportunities. Since bachelor's degrees are often the minimum requirement for many jobs today, an advanced education credential could make you stand out as a more appealing candidate. When it comes to moving into leadership positions, a graduate degree may even be a requirement.
While advanced studies may provide you with deeper knowledge and specialized skills related to a specific career area, graduate programs also emphasize the critical soft skills that many employers value so highly: communication, collaboration, and critical thinking, to name a few.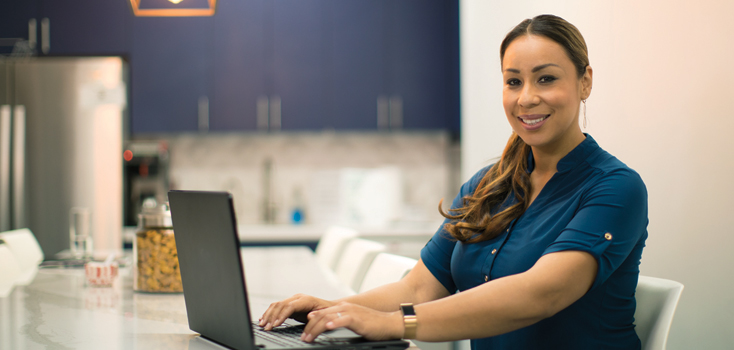 The professional connections you create on your academic journey in graduate school will be valuable to your career. In National University's online programs, there's a sense of community that develops among classmates and with instructors. As professionals with various experiences come together and collaborate, you'll find yourself learning a lot from your peers as well as your professors. As you grow your network, you also increase your opportunities for both personal and professional growth.
As today's marketplace becomes more competitive, demand for positions requiring a master's degree is only going to increase. Give yourself an edge by exploring grad school requirements for both online degrees and traditional campus programs that fit your personal and professional interests — and your lifestyle.
With over 90 degree programs available online and accessible 24 hours a day, seven days a week, pursuing a graduate education at National University is well within reach. You can earn more about how National University's online degrees can help you reach your career goals and request additional information on our online programs page.