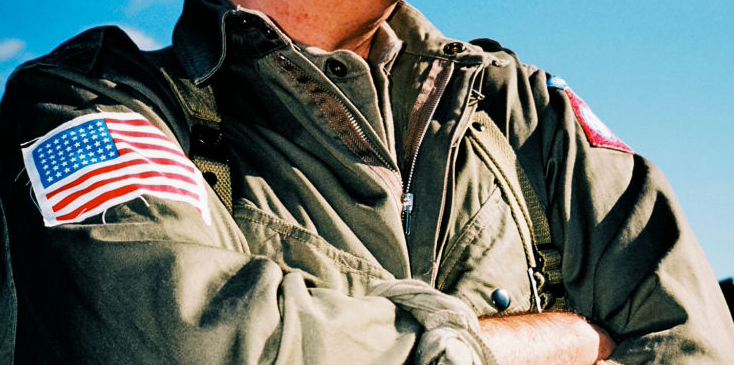 Always a curious kid, Eduardo Davila temporarily left his family without the use of a camera. Carefully wielding a tiny screwdriver, the 8-year-old removed the camera's casing then proceeded to painstakingly disassemble the intricate mechanics found within. Meticulously arranged across his bedroom floor, the array of sensors, lenses, and circuit boards presented a puzzle. Just how did the push of a button evoke a group of pixels to capture a soccer game or birthday party? How did the thing work?
Davila recalls his early fascination. "I grew up in a rough neighborhood in Yonkers, New York. My parents came to the United States from Mexico before I was born. We didn't really speak English in the house and we struggled financially. I fell in love with computers, probably as an outlet. I knew I wanted to do something big. I wanted to contribute and I saw technology as the way to do that."
Davila eventually figured out how the apparatus functioned and returned the reassembled camera to his parents. But the exercise didn't satisfy the boy's inquisitiveness. Rather, it just bolstered his love of all things related to technology. It's a passion he has nourished over the years, seeking every opportunity to further his understanding of computers and software.
The Military Option
Davila excelled academically throughout high school, yet that didn't guarantee a high-tech career path. He had a good idea of what he wanted to do but was uncertain how to get the education and training required, not to mention how he would pay for it. A natural planner, he weighed his options. Despite his family having no history in the military, he decided the armed forces could be the means to translate his talents into a career.
"In high school, I was invited to look into the Army," explained Davila. "I went over to the recruitment office and I remember the Army recruiter wasn't there that day. So I ended up talking to a recruiter from the Marine Corps. Yes, I wanted to serve my country. There was that. But I got really interested when he started explaining the GI Bill."
The Post 9/11 GI Bill provides education benefits for servicemembers, paying for military tuition, school fees, books, supplies, even housing and relocation. The recruiter let Davila know that after only 36 months of service, he would be eligible to begin his education and have all costs covered. What the recruiter had to say about jobs available in technology sounded even better. The Marine Corps offers dozens of technical Military Occupational Specialties covering electronics, communications, logistics, and information systems. Davila's Armed Services Vocational Aptitude Battery (ASVAB) clearly indicated a technical bent. He was sold. He signed a five-year contract and shipped off to boot camp in Parris Island, South Carolina a short time later.
Eventually, training as an Aviation Logistics Information Management and Support (ALIMS) specialist, newly-minted Marine Eduardo Davila spent some time conducting Information Technology training at Naval Station Newport in Rhode Island. He's currently based at the Marine Corps Air Station Miramar, the fixed wing and helicopter base near San Diego, supporting digital network and information system operations. But his dream of pursuing a college education was never very far from his mind and National University would soon be on the horizon.
In the Highest Traditions
During the four short years since enlisting, 22-year-old United States Marine Corps Corporal Eduardo Davila has done well by most measures, both scholastically and in the service of his nation. The Military Occupational Specialty (MOS) he selected closely synched with his aptitudes. The Marine Corps has presented the Aviation Logistics Information Management and Support specialist with ample opportunities to practice his talents.
As one of his first professional duties, he served as a lab proctor and trainer on aviation logistics information systems where he helped teach prospective information systems technicians during their nine-month accession level course. Davila has been responsible for quality assurance, overseeing the troubleshooting, maintenance, and repair of key technology assets. He also spent time as an Information Systems Security Officer, protecting systems against unauthorized access and cyber attacks while ensuring security best practices among those using the systems.
Corporal Davila explains, "I provide technical ground support for our Marine and Naval aviators. The armed forces have become more and more dependent on technology systems and information technology. I'm helping provide that support to keep those planes ready and in the air."
While serving in these highly demanding roles, Corporal Davila has managed to earn both a Navy and Marine Corps Achievement Medal and a Certificate of Commendation for his efforts.
A natural problem solver, he was awarded the achievement medal for resolving a functionality issue with the Optimized Organizational Maintenance Activity Application which had been negatively impacting thousands of Marines throughout the Marine Aviation Logistics community. He earned the commendation certificate for his training, curriculum development, and support for over 200 students and base personnel while managing 275 computers, 42 servers, and 25 network switches and routers.
Clearly, Davila's early days with the U.S. Marines were proving fruitful. It permitted him to help his family financially and pursue work he found fulfilling. But he still had higher aspirations.
Making School Happen
Eduardo never forgot what the recruiter had told him: put in three years of service and you can have the whole of your military tuition covered — full benefits to pursue a college education. That time was drawing near and there were choices to make. He wasn't certain whether to explore local college options or navy colleges. Shortly after reporting to California, he began investigating his educational options. He spoke with counselors in the military education center at the base and with his fellow service members to uncover the best college for active duty military personnel.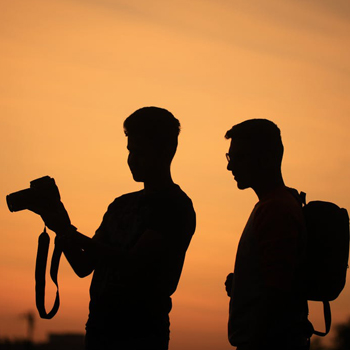 Prospective students may take the military CLEP (or College Level Examination Program) examination at no cost through the Defense Activity for Non-Traditional Education Support (DANTES) program. DANTES funds one CLEP exam in 33 subject areas for reserve and active duty military personnel, National Guard members, spouses, and civilian employees of the Air Force Reserve, Army National Guard, Army Reserve, and active and reserve Coast Guard.
The College Board's College-Level Examination Program has been the most widely trusted credit-by-examination program for more than 50 years, accepted by over 2,900 colleges and universities and administered in more than 1,800 test centers worldwide, this rigorous program allows students from a wide range of ages and backgrounds to demonstrate their mastery of introductory college-level material and earn college credit. Students can earn credit for what they already know by getting qualifying scores on examinations for specific subject areas.
"I didn't think the kind of traditional semester schedule offered at local universities would work for me," said Davila. "Between my duties and family responsibilities, I didn't know how I could balance those with school. I started asking around. I kept hearing about National University. A mentor of mine had attended."
Among the first things Davila learned was that National University is a military friendly college, offering a class schedule unlike that of other academic institutions. Rather than a traditional fall and spring semester-based calendar, NU's classes could be taken in month-long sprints. Additionally, students could begin at any time, whenever new monthly classes commenced. National University offered those programs on-site at NU's San Diego campus, online, and at United States military bases throughout the world.
"I requested information online and really began looking seriously at National University. They were actually the first college I spoke with." Davila chuckles, "I was away sightseeing. When I received the call from the counselor, I was at Mount Rushmore!"
United States Marine Lance Corporal Eduardo Davila began attending classes at National University in December 2016, entering the Bachelor of Science in Information Systems (BSIS) program.
Low Cost and No Cost Options
Davila spent some time exploring the federal work-study program, a service providing part-time jobs for undergraduate and graduate students with financial need, allowing them to earn money to help pay for education expenses and offset military tuition. The program encourages community service work and work related to the student's course of study. Corporal Davila, however, didn't pursue that option because another great opportunity came his way.
"Even though I didn't quite make the 36 months needed for service, I haven't paid anything for my education," explains Corporal Davila.
Eduardo is modest when he describes how he entered National University's educational programs with no cost. While the Post 9-11 GI Bill begins providing some student benefits after only 90 days of military service, Corporal Davila did not need to worry. As a National University Scholar, his tuition and related costs were fully covered.
"There was a lot to the scholarship application process with National University," admits Davila. "I had to write essays and take part in specialized training. I needed three recommendation letters. I sat with eight department heads and then I gave a full presentation on artificial intelligence and on computer programming. It was a lot of work but it was worth it."
Awarded to Eduardo Davila earlier this year, National University's competitive academic Scholars Program was developed to reward exceptional students. Envisioned by President Dr. David Andrews, the scholarship program places an emphasis on leadership, service, scholarship, and academic excellence and honors and supports students who have potential for high achievement and contribution to society. In recognition of his efforts, Corporal Davila received a full scholarship, a monthly stipend, ambassador training, study abroad experiences, and research opportunities.
The Active Duty College Student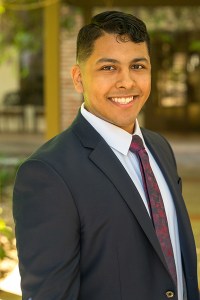 For Davila, getting into a college program was one thing, balancing all his responsibilities was quite another. Corporal Davila quickly found that pursuing an education while remaining on active duty was a significant undertaking. Thankfully, his Marine Corps training and his natural talents have allowed him to thrive under the pressure and manage the grueling workload.
"Sure, I'm an active duty Marine," explains Eduardo, "but our military education center has me going to school all day and I continue to build my skills. I'm at work by 7 am every day, working with six other Marines to provide ground support for the aviation wing. We're really busy. But the Marines Corps is giving me the time and flexibility to pursue my classes while doing my job."
To stay current on his programming and technology skills, Corporal Davila has been attending courses through the Microsoft Software and Systems Academy (MSSA). The military considers the program worthwhile, as it provides servicemembers and Veterans with the critical career skills required for today's growing technology industry. Not only does this training help Davila better serve in his aviation logistics capacity at Miramar, but it is preparing him for a successful career after his time with the Marines. The Microsoft Software & Systems Academy provides an 18-week (or two 9-week terms) training for high-demand careers in cloud development, cloud administration, cybersecurity administration, or database and business intelligence administration. Program graduates gain an interview for a full-time job at Microsoft or one of their hiring partners.
At the same time, Davila has been working diligently on his Bachelor of Science in Information Systems degree at National University. The program links business and technology and focuses on the crucial information systems needs of corporations: data communications, systems analysis, system development, database management system, project management, enterprise architecture, IT infrastructure and IS strategy, management, and acquisition.
The ability to take classes online and the highly flexible nature of the month-long class schedules available through National University have permitted Corporal Davila to manage his Marine Corps duties, his ongoing technology training, and his educational pursuits.
What Next?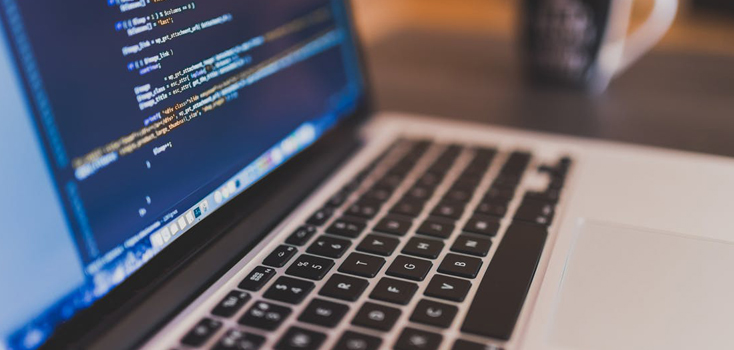 There's no question that Eduardo Davila is burning the candle at both ends these days. But there's a point to it all.
"I've been married three years. I'm supporting my family. These are important things," says Corporal Davila. "The more I work toward my goals, the better I'll be able to do it. The work I'm doing now to study and to learn all I can about technology and computers will help when my contract is done."
Indeed, Eduardo is working his plan. By the middle of 2019, he expects to receive his bachelor's degree from NU. But he's not stopping there. After earning his bachelor's degree, he will be applying to the Massachusetts Institute of Technology to pursue a master's degree in Artificial Intelligence Computer Technology.
"I see a world where everything will be connected," Davila states. "Artificial intelligence will be in your homes and schools and cars. It will be connected in appliances. Artificial intelligence will be everywhere and present across devices."
In terms of pursuing a growth career, Corporal Davila's plan is sound. Artificial intelligence (AI) is in its infancy but offers endless possibilities. The computer science behind AI is referred to as "deep learning," a machine learning technique that teaches computers to do what comes naturally to us humans — to learn by example. Deep learning is a key technology behind driverless cars, enabling them to recognize a stop sign or to distinguish a pedestrian from a lamppost. It is the key to voice control in consumer devices like phones, tablets, TVs, and hands-free speakers. The technology enables pattern recognition and facial recognition. Deep learning is getting lots of attention lately and for good reason. It's achieving results that were not possible before. In deep learning, a computer model learns to perform classification tasks directly from images, text, or sound. Deep learning models can achieve state-of-the-art accuracy, sometimes exceeding human-level performance. Models are trained by using a large set of labeled data and neural network architectures that contain many layers. Artificial intelligence, to one degree or another, will be present in every conceivable industry and throughout academia.
Corporal Eduardo Davila's future certainly appears to offer limitless potential and, yet, he insists he's not special in any way. "Anyone can do this. I would tell anyone else in the military to take advantage of a federal work-study program and look for the best college for active duty military. My advice is to enter into a MOS that's focused on technology. So many companies today want to hire Veterans. Just look at your military tuition options and then study something that will translate into civilian life."
About National University
National University (NU) serves active-duty and Veteran students from all branches of the military. Founded in 1971 by retired U.S. Navy Captain David Chigos, NU is designed for the unique needs of servicemembers and adults earning their college degrees whether at home, on base, or abroad. The class structure, consisting of one-month classes, fit military students' demanding duty schedules. National University accepts and reviews applications year round. Programs are offered online, on campus, and on more than a dozen military bases. As San Diego's largest private nonprofit university, National University offers more than 75 degree programs for military personnel and their dependents. As a military-friendly college and Yellow Ribbon school, NU accepts the Post 9/11 GI Bill, so Veteran and active-duty students pay virtually no out-of-pocket costs for their education. In addition, the Veteran Center provides guidance and support to help ease the transition from military to civilian life. You can learn more and request additional information on our military admissions program page.