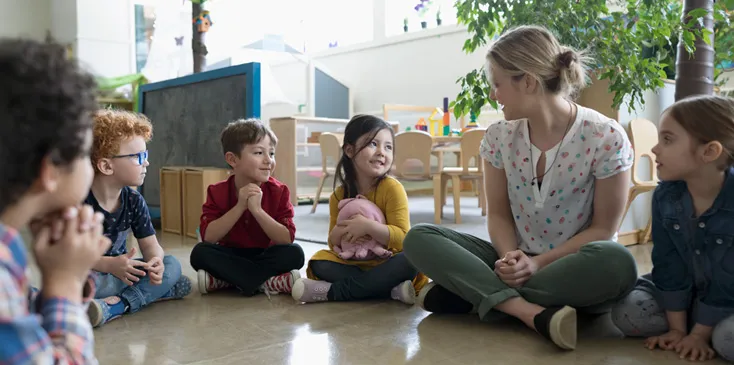 When it comes to careers that make a difference, there are few fields that have a bigger impact than education. Whether you're forming young minds in a kindergarten classroom, training executives in the latest leadership strategies, or counseling college-bound high school seniors, your actions directly contribute to improving the lives of others.
Though education is a diverse field that can be entered in many different ways, many career paths within this area require a graduate level of education. One of the most common options pursued by future educators is the master of education degree.
To determine if pursuing this degree is the right choice for you, it is important to spend time thinking about which career option you wish to pursue, and decide how you will fund your studies, by exploring education grants and scholarships, as well as loans and nontraditional program options.
Meet the Masters in Education
The Master of Education — commonly abbreviated as an M.Ed. or Ed.M. — is a graduate-level degree that is pursued following the successful completion of a four-year undergraduate program. Some students enroll in the program directly following a bachelor's degree, while others may return to school after a period away.
Common majors (or specialties) within the degree include early childhood education, secondary education, counseling, language teaching and learning, and advanced teaching practices, though your specific options will depend upon the institution in which you enroll.
While the exact number of credits required to complete the degree varies based on the education institution awarding the degree, it can typically be completed in one to two years when pursued full-time. Part-time students may take on a lighter course load, spreading out the work over a longer period of time. This is an especially common option for educators who are working either full- or part-time to supplement their education grants and scholarships.
Is a Master's in Education Right for You?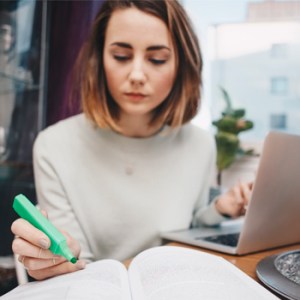 The choice to pursue a Master's in Education largely depends on your professional goals. Though graduate-level education programs are often associated with teaching careers, that is far from the only option you can pursue with an M.Ed. on your resume.
If you are interested in working in elementary or high school education but do not believe that classroom instruction is for you, a Master's of Education can help you pursue a number of different career avenues. If you wish to look outside the traditional school setting altogether, there are also numerous options for roles in the corporate world or an alternative educational institution.
Some of these positions include:
Principal: Much more than the stern rule-maker in Sunday morning cartoons, principals are responsible for many of the duties that keep a school running smoothly. This typically includes coordinating and managing curriculum and school operations with the goal of providing students with a productive learning environment. According to the Bureau of Labor Statistics, the median annual salary for elementary, middle school, and high school principals was $94,390 in 2017. In 2015-2016, the average salary for school principals in California ranged from $102,366 to $126,758 depending on whether they worked in an elementary, middle or high school setting and on the size of the school.
School or career counselor: If you are interested in working with students in a one-on-one capacity, a career as a school or career counselor might be right for you. In this role, you would work closely with students to help them develop and manage their social and academic skills. The Bureau of Labor Statistics (BLS) reported that the national median salary for school and career counselors was $55,410 per year in 2017. In California, the median wage for these professionals was $68,000 in 2017. The BLS reports that demand for these professionals is on the rise, with positions expected to increase by 13 percent between 2016 and 2026.
Institutional Director: Could you spend all day in museums, galleries, historic sites, or other academic institutions? An education degree could help you run one. As the director of one of these organizations, you would be responsible for managing the assets, developing visitor and student educational programs, as well as organizing fundraising and research efforts.
Training and Development Specialist: In the corporate world, educators are needed to develop and implement curriculums for professional training. This could include creating manuals, delivering training sessions, and performing related administrative duties. The BLS reported that the national median annual salary for these roles was $60,360 in 2017 ($73,070 in California), and the outlook for growth is promising — demand is expected to increase by 11 percent between 2016 and 2026.
If you are interested in the more traditional K-12 route, California presents many opportunities. Demand for educators in the state is particularly high due to the teacher shortage. According to California Department of Education, the average salary for a teacher was $79,128 in the state as of 2017, though starting salaries generally fall between $42,000 and $49,000, depending on the size of the school district in which you teach.
Affording Your Master's in Education
Once you have made the decision to pursue a master's in education, one of your first steps is to determine how you will pay for the degree. Whether or not you plan to work full- or part-time during your program, a master's is an investment in your future that requires appropriate funding.
You may be wondering: Exactly how much does a Master's in Education cost? Your degree price tag can be influenced by a number of factors, including:
The institution in which you enroll
Your program's format (online, on-campus, hybrid)
Commuting and living expenses
Program fees
Looking for an exact dollar amount? While you can generally find a rough estimate on the website of the academic institution that you are considering, keep in mind that this number typically does not take financial aid into consideration. To gain a more complete picture, you should contact the school's admissions or financial aid department. You can find answers to some typical common financial aid questions on our website or talk to one of our financial aid advisors for additional help in exploring your options.
However, regardless of whether you are ready to begin exploring funding strategies with a school official, it is never too early to start researching these options on your own.
Education Grants and Scholarships
For most students, education grants and scholarships play an important role when it comes to paying for their degree. According to a survey by the College Board, undergraduate and graduate students received $125.4 billion in grant aid during the 2016-17 school year — a 74 percent increase (adjusted for inflation) on the amount awarded just a decade before. The per graduate student award for the school year was $9,290, a 39 percent increase over the last 10 years.
In total, graduate students received $27,950 on average in student financial aid. In addition to the $9,290 grants, that number included federal loans ($17,710), tax credits and deductions ($860), and Federal Work-Study ($90).
Government Funded Education Grants and Scholarships for Graduate Students
When it comes to funding your graduate degree, education grants and scholarships are the most appealing option for a simple reason: You do not need to pay back the awards. As a result, you typically will finish your program with less — or no — debt, depending on the funds you receive.
The government offers a number of grants for aspiring education professionals who qualify. These include the following:
Teacher Education Assistance for College and Higher Education (TEACH): Planning on teaching in an elementary school, secondary school, or educational service agency? You may qualify for a TEACH Grant, which offers up to $4,000 in funding a year. To receive the money, you must agree to work in a high-need field in a low-income area for a certain number of years, depending on the terms of your agreement.
Federal Pell Grant: A need-based award, the Pell Grant is offered primarily to undergraduates, but is also accessible to graduate students interested in pursuing education careers. The maximum amount awarded varies by year. You must complete the Free Application for Federal Student Aid (FAFSA) to qualify.
Iraq and Afghanistan Service Grants: You may qualify for this grant if a parent or guardian died as a result of military service in Iraq or Afghanistan after the events of 9/11. The amount awarded can cover up to your cost of attendance, without exceeding the maximum Federal Pell Grant for the award year.
Individual states also offer education grants and scholarships. For instance, the California Student Aid Commission reports that eligible students in California can apply to the following:
Cal Grant Program: Cal Grants can be used to pursue a degree at state colleges or qualifying career and independent colleges, as well as technical schools, located in the state. You must apply for the Free Application for Federal Student Aid (FAFSA) or the California Dream Act Application (CADAA) by the deadline to be considered.
 Law Enforcement Personnel Dependents Grant Program: If you are the dependent or spouse of a member of law enforcement killed or 100 percent disabled in the line of duty, you may be eligible for this program. The grant awards range from $100 to $12,192 for up to four years.
California National Guard  Education Assistance Award Program (CNG EAAP): Are you an active member of the California National Guard, the State Military Reserve, or the Naval Militia? If you have served at least two years, you may be eligible for the state-funded CNG EAAP, which provides financial assistance for participants pursuing a certificate, degree, or diploma. To qualify, you are required to remain an active member of the National Guard, State Military Reserve, or Naval Militia throughout your time in the program.
Other Education Grants and Scholarships
Outside of the government, many private organizations offer education grants and scholarships to degree-seekers — and that likely includes the school you plan to attend. Many institutions offer financial assistance to qualifying students that does not need to be paid back.
According to the College Board, the breakdown of grant aid has gone through significant changes over the last decade. In 2006-07, 43 percent was awarded by the colleges and universities students attended, with 28 percent provided by the federal government. The federal share of these awards peaked after the Great Recession, reaching 44% in 2010-11, while the institutional share fell to 35 percent.
Since that time, federal grant aid has been on the decline, causing the institutional portion to rise. By 2016-17, colleges and universities provided 47 percent of all grant funds offered to postsecondary students. At National University, for example, Master's in Education students are eligible for a number of financial awards, including the following:
Collegiate Honor Award: Tuition scholarships up to $2,000, available to students based on exceptional scholastic achievement and financial need. To qualify for this award, you must have completed at least 54 semester units at a regionally accredited community college or four-year college in the U.S., with an undergraduate grade point average of at least 3.5.
Military Tuition Scholarship: Tuition scholarships of up to $2,500, available to military personnel (which includes active duty, reservists, national guardsmen/ women, their spouses, and their dependents). The award is designed to benefit educationally and economically disadvantaged military personnel and their family members based on financial need.
Veterans' Victory Scholarship: Financial award of up to $5,000 offered through the National University Veteran Center, based on academic or community achievement and financial need. The funding is considered a "last money" scholarship, created to supplement military GI Bill® Chapter 31 and Chapter 33 educational benefits when those benefits are exhausted during the current degree program.
If you qualify for one of these grants — or are unsure if you qualify — National University admissions advisors and financial aid advisors are available to assist you in the application process.
Other Ways to Fund Your Master's in Education
Though education grants and scholarships are usually the preferred methods for funding your education, they are not your only option. Many students take out loans to supplement the cost of their degree. These funds must be paid back to the lender, typically in monthly installments upon completion of your program, and generally, accrue interest during the repayment period.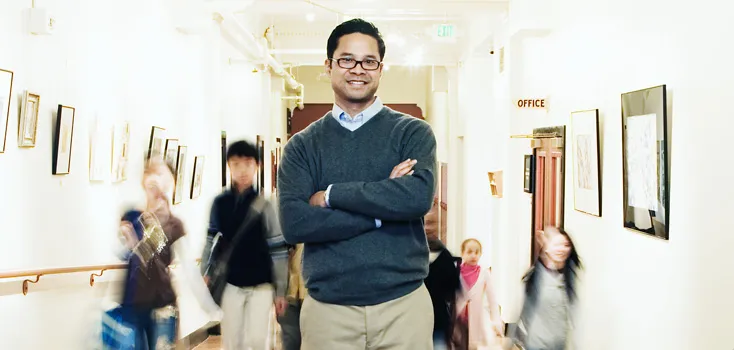 While these loans are often provided through the federal government, you may also be able to take out private loans facilitated through the institution in which you enroll. You will need to discuss your specific options with the financial aid department.
Though some students are hesitant to take out loans, the path is not an uncommon one for those studying education at the graduate level. A 2017 article published in Education Next by Jason Delisle, a resident fellow at the American Enterprise Institute, and Alexander Holt, an independent consultant in Washington, D.C., reported that 67 percent of students finished a Master's of Education program with debt in 2012, as opposed to only 41 percent in 2000.
In fact, a 2014 study by the New America Education Policy Program revealed that students who earned a Master's in Education had more student loan debt than those who completed a Master of Business Administration.
However, keep in mind that in addition to grants and scholarships, there are some loan forgiveness options available for those who work in education. If you pursue a career as a K-12 educator, for example, you may qualify for up to $17,500 of loan forgiveness on your Direct Subsidized and Unsubsidized Loans and your Subsidized and Unsubsidized Federal Stafford Loans under the Teacher Loan Forgiveness Program by teaching full-time for five years in a low-income school or educational service agency.
Consider Online Master's Courses
In addition to loans, another increasingly popular option for offsetting the cost of an education degree is online programs. While the tuition itself may not necessarily be lower, remote learning options can help you to eliminate — or at least decrease — many of the other financial barriers that can make it challenging to pursue a Master's in Education.
For instance, because you can complete your coursework at the time and place of your choosing, online Master's courses decrease costs associated with commuting to a campus, or, in some cases, the expenses that you would have incurred if you were required to move to a new city to pursue your degree.
The flexible schedule can also make it easier to work full- or part-time while enrolled, which can increase your income, eliminating the burden of lost wages. If you are responsible for a child or other dependent, the flexibility can also decrease the necessity for childcare, which can be a major expense for families.
Jumpstart a Successful Career in Education with National University
Ready to pursue your Master's in Education? Consider applying to the National University Sanford School of Education.
In National's Master of Arts in Education (MAE) degree program, you will gain the skills and knowledge desired by today's employers, jumpstarting your career. Designed for individuals interested in seeking professional growth and advancement in educational fields, the program comprises a six-course core focused on the historical, philosophical, psychological, and social foundations of education. The coursework also emphasizes a number of critical issues in education, including educational diversity and equity; students with learning exceptionalities; curriculum, assessment, and instruction; and leveraging educational research to enhance critical-thinking skills.
In addition to your core coursework, you will have the opportunity to select a four-course specialization from a variety of areas.
Whatever your professional goals, at National University, we work with you to help you pursue your degree in the way that is most conducive to your schedule, personal learning, and growth — whether that means taking courses at our physical campus, online, or a blend of the two.