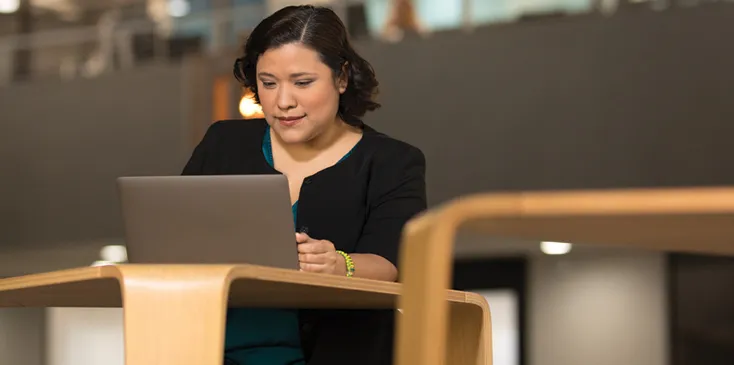 Congratulations! You've worked hard to earn your bachelor's degree and are now considering your next move. Graduate school is the next logical step in your career path, but since you might have already incurred some debt paying for your undergraduate tuition, you're trying to figure out how you can finance your goals and dreams. Is the financial aid application process the same for graduate school as it was for undergrad?
The answer is, yes — by using the Free Application for Federal Student Aid (FAFSA).
Chances are, you've already used FAFSA to apply for federal student financial aid throughout your college career and possibly received offers of grants, loans, and work-study. However, what about FAFSA for graduate school?
First, Let's Take a Moment for a Quick Refresher: What Is FAFSA Used for and What Kind of Assistance Can I Expect?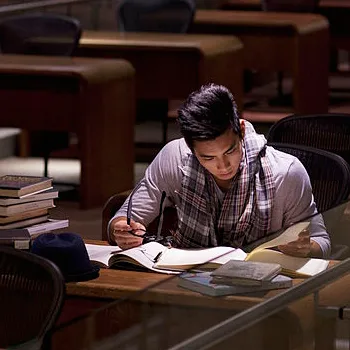 The FAFSA is a standard application used by educational institutions throughout the US to determine student eligibility for federally subsidized financial aid. "For the most part, any educational institution that does offer "free" money,whether it's a full scholarship, a business partnership scholarship, or athletic scholarship will want you to have a FAFSA on file to get an idea if federal funding is available to you," says Johnny Lopez, Manager of Financial Aid for the San Diego region of National University. "Free" money refers to financial assistance that you are not required to repay.
"Currently," Johnny continues, "the maximum for federal funding is just shy of $6,000 for the academic year. Each state has its own guidelines. For example, in the state of California, you can receive additional funding of up to $15,000 for the year. The most important thing to understand is it's critical to have a FAFSA on file. It's meant to analyze you as a person, and as a student, to see how much 'free' money you need."
If your income is high, FAFSA may only offer you loans. Keep in mind, these loans are not necessarily a bad thing as they're not "credit based." Federal funding is based on your particular program and your educational facility. Furthermore, these loans tend to be very flexible. Although it's a standard ten year repayment, depending on your career and your income, the government will allow you to extend or reduce the life of the loan, so they are more manageable.
Is FAFSA Available to Graduate Students?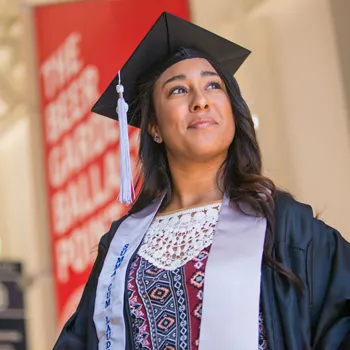 "For graduate students, Johnny explains, "the majority of funding that FAFSA offers is undergraduate federal loans. You still have to complete the FAFSA to register yourself into the system. You need to state you're in school, or going to be in school, whether it be full time or part time."
There is no age limit when it comes to filling out the FAFSA for graduate school. The main difference is that when graduate students fill out the FAFSA, they are considered self-supporting. Meaning, you're awarded assistance based on your income, your spouse's income, (If you're married) and quite possibly, your assets. For undergraduates, your parents' income and assets are taken into consideration.
What about Grants? Does Fafsa Give Grants for Graduate School?
The short answer according to Johnny is, "Very few." However, if you're going to become a teacher, there's a Grant called a Teach Grant, available while you're a graduate student, and worth up to $8,000.However, if you subsequently choose not to become a teacher, the "Teach Grant" turns into a loan. Furthermore, there's a stipulation that once you do finish graduate school, your teaching career must be in a low-income or low-performing school for at least four years. To sum up, if you apply for the Teach Grant, you'd better make sure that you understand what the expectations are going to be when you complete graduate school.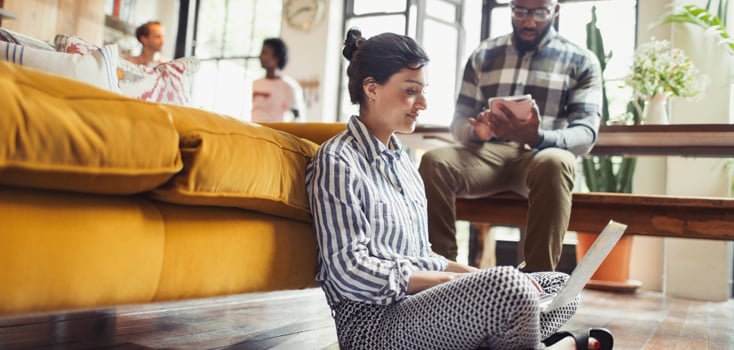 Should I Apply for Fafsa?
Absolutely. Anyone pursuing their education should apply for FAFSA whether you're just looking for scholarships, or a combination of scholarships, work-study, and federal loans. Even if you're just looking for a scholarship from your school, they're going to want to see a FAFSA on file to get an idea of your financial need.
When Is the FAFSA Application Deadline?
The FAFSA application deadline is between October 1st and June 30th. You'll have to make sure your application is complete, saved, and submitted or it will go offline. The form must also be completed each year for which you request aid.
For more information on FAFSA, please visit the National University financial aid and scholarships page.