Associate Degree Programs
4-week
courses
Balance work, life, and school with convenient four-week courses.
Millions in
Scholarships
Explore National University's scholarship opportunities. Eligibility requirements apply.
185K alumni
worldwide
Become a part of NU's global alumni community driven by excellence.
Open the Door to a World of Possibilities With a Career-Focused Associate Degree
No matter where your future career path leads, today's multicultural, contemporary society demands professionals who are team players with solid professional skills such as writing, speech communication, and critical thinking.
National University's associate degree programs offer you the freedom and flexibility to explore your interests, discover your strengths, and build your credentials for an entry-level career or to continue your studies with a bachelor's degree in a specific area of interest. At NU, you can earn your associate degree online or on-site, and with our unique, four-week course design, you'll focus on one subject at a time, one month at a time, and finish your degree faster.
Teaching? Business? IT? Healthcare? Criminal justice? Which field will come knocking for you? Open the door to a world of possibilities with a National University Associate degree.
NU Offers Regionally Accredited Associate Degrees
Regional accreditation is regarded as the most prestigious form of accreditation. This type of accreditation is focused on typical colleges and universities, including both state-owned and non-profit schools. Reviewed by a regional agency with the approval of the Department of Education, this form of accreditation is the most widely recognized.
Since 1977, National University has been regionally accredited by the WASC Senior College and University Commission (WSCUC). When you earn your associate degree at National, you can rest assured that we adhere to the strictest standards set by WSCUC.
Additionally, some of the best schools will have multiple accreditations, allowing them to serve a broader range of students. For example, National University has accreditation from a wide variety of institutions.
National University's Accreditations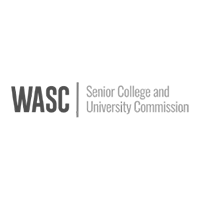 Find the Associate Degree that's Right for You
Is it Worthwhile to Earn an Associate Degree?
Yes. Associate degrees open doors for millions of people looking to start a career or jump-start their progress toward a bachelor's degree. In less than two years at National University, you can acquire the knowledge and skills to pursue some of today's most in-demand jobs, including entry-level careers* in business, education, healthcare, criminal justice, Information technology, and more.
If you're wondering how an associate degree can affect your earning power, the Bureau of Labor Statistics offers some encouraging news: Entry-level occupations typically requiring an associate degree had a median annual wage of $52,830 in 2017, significantly higher than the $36,100 median for workers in high school-level occupations.**
*SOURCE: https://www.bls.gov/oes/2021/may/typical2.htm
** SOURCE: https://www.bls.gov/careeroutlook/2018/article/postsecondary-outlook.htm
Frequently Asked Questions
How Long Does It Take to Earn an Associate Degree at NU?
At NU, you can earn your associate degree in less than two years. Our unique course structure is built to make earning your degree accessible and achievable, one month at a time, so you can start sooner and finish faster.
Can I Earn My Associate Degree Online?
Yes. We know your life may not happen on a 9-5 schedule, so we offer classes online or on-site for most of our associate degrees.
Who Teaches Associate-Level Courses at NU?
At National University, each faculty member brings their passion and expertise to the classroom, both on location or online, and provides unwavering support to students throughout their program. Because our professors and instructors are practitioners in their fields, you'll gain real-world, career-relevant skills that set you up for success in your future career endeavors.
Can I Get Help Finding a Job After I graduate?
Absolutely. Our Career Services team offers many resources to help you and fulfill their professional goals. We will help you define your unique potential for success and foster lifelong professional and career development skills. You will benefit from our innovative workshops, exceptional support, expanded employment opportunities, and community partnerships.
Why Should I Choose National University?
We're a veteran-founded, San Diego-based nonprofit. Since 1971, our mission has been to provide accessible, achievable higher education to adult learners. Today, we educate students from across the U.S. and around the globe, with over 185,000 alumni worldwide.
Will I Be Able to Afford My Education?
The value of a college education is undeniable. Think of education as an investment in your future and imagine the dividends it can pay over the course of your career.
At National University, we strive to make higher education accessible and achievable by helping you find financial aid, including grants, loans, and scholarships, that will help defer or delay tuition costs and related expenses. Our financial aid representatives are happy to help you. please call 1-800-NAT-UNIV for assistance.
Does National University Offer Scholarships?
Yes! In honor of our students, and in celebration of our 50th anniversary, National University is investing $50 million in new student scholarships. To learn more about the Opportunity Scholarship, how you can apply, and how much you can save, inquire today.