Bachelor of Arts in English

Bachelor of Arts in English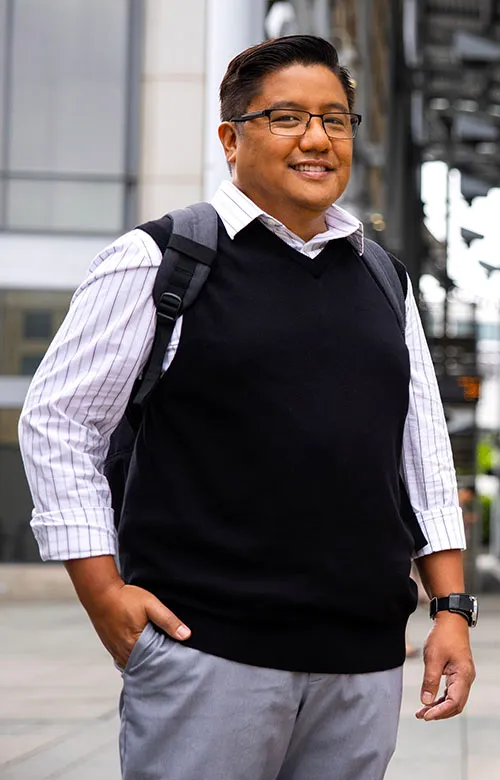 Spell Out Your Career Aspirations With a versatile BA in English
A BA in English is an excellent starting point for a career in teaching, media, advertising, writing and publishing; for graduate or professional studies in English, communications, or law; and for advancement in any field in which communication skills are important.
National University's Bachelor of Arts in English emphasizes literary analysis, diversity, critical thinking, and written and oral communication skills through a rigorous curriculum of literature, composition, language and linguistics, and communication studies.
NU's curriculum is designed for students seeking a flexible way to earn their degree. Offered online in the four-week class format, you can complete the program at an accelerated pace under a supportive and dedicated faculty of active practitioners.
For those that wish to enter the teaching profession, NU's BA in English provides the transferable expertise you need to pursue your grade-level of choice – and the committed support of our faculty to help you get there. If you are interested in teaching English or Language Arts in middle or secondary schools, you should learn more about our Bachelor of Arts in English with Single Subject Matter Preparation and Inspired Teaching and Learning Preliminary Single Subject Teaching Credential (CALIFORNIA).
Watch Dr. Melinda Campbell explain how National University's BA in English provides an excellent foundation for any professional field by developing communication and critical thinking skills sought by employers in every industry.
Program Learning Outcomes
As a graduate of National University's Bachelor of Arts in English, you'll understand how to:
Knowledgeably discuss the major writers, works, movements, and periods of the British and American literary traditions
Apply close reading skills to analyze literary and other texts
Critically examine the relevance of variables of human diversity such as race, ethnicity, gender, class, and sexuality to the understanding and cultural significance of literature
Apply relevant cultural and historical information in the analysis of literary texts
Critically evaluate the assumptions and implications of major critical approaches to literature
Analyze the significance of genre conventions to the meanings and effects of literary works
Explain and defend their own criteria for evaluating works of literature
Collaborate with others to develop more complicated interpretations or arguments
Compose sophisticated written arguments about works of literature, incorporating appropriate close reading, research, and writing skills
Introducing the Opportunity Scholarship
In honor of our students, and in celebration of our 50th anniversary, National University is investing $30 million in new student scholarships. To learn more about the Opportunity Scholarship, how you can apply, and how much you can save, inquire today.

Melinda Campbell, Ph.D.
Professor and Lead Faculty, Philosophy & Academic Information Literacy
"Our students earn a BA in English but also take courses in education, too. As a result, our graduates emerge with a single subject teaching credential in English as well as a BA in English."
Contact Us
Take the first step by starting your application online today.
To speak to an enrollment advisor about this program, please email [email protected].
Related Programs
Useful Links
Why Choose National University?
We're a veteran-founded, San Diego-based nonprofit. Since 1971, our mission has been to provide accessible, achievable higher education to adult learners. Today, we educate students from across the U.S. and around the globe, with over 185,000 alumni worldwide.
Program Disclosure
Successful completion and attainment of National University degrees do not lead to automatic or immediate licensure, employment, or certification in any state/country. The University cannot guarantee that any professional organization or business will accept a graduate's application to sit for any certification, licensure, or related exam for the purpose of professional certification.
Program availability varies by state. Many disciplines, professions, and jobs require disclosure of an individual's criminal history, and a variety of states require background checks to apply to, or be eligible for, certain certificates, registrations, and licenses. Existence of a criminal history may also subject an individual to denial of an initial application for a certificate, registration, or license and/or result in the revocation or suspension of an existing certificate, registration, or license. Requirements can vary by state, occupation, and/or licensing authority.
NU graduates will be subject to additional requirements in a program, certification/licensure, employment, and state-by-state basis that can include one or more of the following items: internships, practicum experience, additional coursework, exams, tests, drug testing, earning an additional degree, and/or other training/education requirements.
All prospective students are advised to review employment, certification, and/or licensure requirements in their state, and to contact the certification/licensing body of the state and/or country where they intend to obtain certification/licensure to verify that these courses/programs qualify in that state/country, prior to enrolling. Prospective students are also advised to regularly review the state's/country's policies and procedures relating to certification/licensure, as those policies are subject to change.
*Positions may require additional experience, training, and other factors beyond successfully completing this degree program. Depending on where you reside, many positions may also require state licensure, and it is the responsibility of the student to ensure that all licensure requirements are met. We encourage you to also review program-specific requirements. Any data provided on this page is for informational purposes only and does not guarantee that completion of any degree program will achieve the underlying occupation or commensurate salary.