Bachelor of Arts in Sociology

Bachelor of Arts in Sociology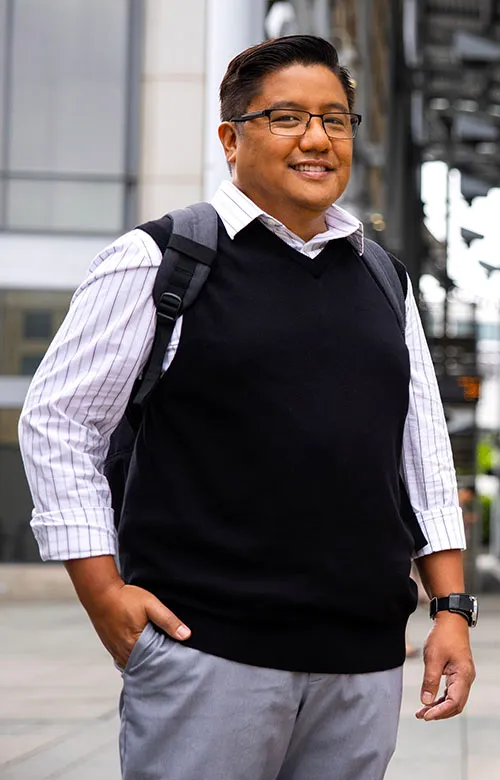 Explore the Science of Human Relationships
The Bachelor of Arts in Sociology engages you in the study of social life, social change, and the causes and consequences of human behavior. Sociology addresses many of the most challenging issues of our time. Sociologists can assist in positive change by sharing their understanding of social inequality, patterns of behavior, forces for social change, resistance, and how social systems work.
Designed for working adults, the program is hands-on with an emphasis on real-world skills taught by experienced NU faculty. By applying research, theory, and knowledge about social relationships, you'll learn to understand the structure of groups, organizations, and societies. You'll explore human relationships from those as close as the intimate family to those as broad as global interactions between nations.
Program Learning Outcomes
As a graduate of National University's BA in Sociology program, students will be able to:
Identify and distinguish between sociological research methods
Describe the roles of individuals and groups in the social construction of reality
Apply major sociological theories to real world situations
Identify the roles of gender, race, ethnicity, and social class in social change at the micro- and macro-social levels
Develop strong analytical skills and the ability to understand issues from different perspectives
Explore a range of research techniques to apply to various aspects of social life
Because sociology explores the facets of human nature most vital to individual, community, and global relationships, a bachelor's in sociology provides a foundation for a variety of career fields or for continued studies.According to a study* by the Bureau of Labor & Statistics, sociology graduates can go on to many diverse career paths in a variety of fields, including:
Social work
Education
Administration
Management
Counseling
To learn more about career opportunities and benefits of a bachelor's in sociology, read our post: What Can You Do With Bachelor's in Sociology.

* SOURCE: Bureau of Labor Statistics, U.S. Department of Labor, Occupational Employment and Wage Statistics, on the internet, at https://www.bls.gov/careeroutlook/2017/article/liberal-arts.htm (viewed May 6, 2021) Cited projections may not reflect local and/or short-term economic or job conditions and do not guarantee actual job growth.

To be awarded a Bachelor of Arts in Sociology, students must complete at least 18 quarter units as articulated below, 45 of which must be completed in residence at National University, 76.5 of which must be completed at the upper-division level, and a minimum 70.5 units of the University General Education requirements. In the absence of transfer credit, additional general electives may be necessary to satisfy total units for the degree.Students are required to complete a capstone project as part of the degree program. Students should refer to the section on undergraduate admission procedures for specific information regarding admission and evaluation.
Reach out today to speak to an admissions counselor directly or download the Course Catalog for additional course requirements and elective options.
Prerequisites for the Major
2 courses; 9 quarter units
| Course | Description | Prerequisite |
| --- | --- | --- |
| SOC 100* | Principles of Sociology | ENG 100 and ENG 101 |
| MTH 210* | Probability and Statistics | Accuplacer * May be used to meet a General Education requirement. |
Requirements for the Major
9 courses; 40.5 quarter units
| Course | Description | Prerequisite |
| --- | --- | --- |
| SOC 344 | Marriage, Sex and the Family | ENG 100 and ENG 101 |
| SOC 443 | Sociology of Deviance | ENG 100, ENG 101, and SOC 100 |
| SOC 385 | Methods of Social Inquiry | ENG 100, ENG 101, and SOC 100 |
| SOC 455 | Organizational Sociology | ENG 100, ENG 101, and SOC 100 |
| SOC 365 | Classical Social Theory | SOC 100 and ILR 260 |
| SOC 500 | Cultural Pluralism in the USA | ENG 100 and ENG 101 |
| SOC 375 | Contemporary Social Theory | ENG 100, ENG 101 and SOC 100 |
| SOC 540 | Power and Social Change | ENG 100 and ENG 101 |
| SOC 499 | ** Sociology Senior Project | SOC 100 and ENG 240 or equivalent |
| ** SOC 499 | Is taken toward the end of the program after completion of the 40.5 units of required courses for the major, and after completion of six or more electives. | N/A |
Additionally, students must complete a minimum of seven courses (31.5 quarter units) of upper-division electives from the courses listed in the course catalog.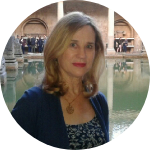 Jacque Lynn Foltyn, PhD
Professor of Sociology,
Program Director BA Sociology
"The sociology program prepares students for careers in social work, as teachers, public servants, lawyers, activists even. The type of students that come to us are idealistic. They want to better the world. They want to serve the community. Service above self is their motivation."
Contact Us
Take the first step by starting your application online today. To speak to an enrollment advisor about this program, please email [email protected].
Why Choose National University?
We're proud to be a veteran-founded, San Diego-based nonprofit. Since 1971, our mission has been to provide accessible, achievable higher education to adult learners. Today, we educate students from across the U.S. and around the globe, with over 180,000 alumni worldwide.
Program Disclosure
Successful completion and attainment of National University degrees do not lead to automatic or immediate licensure, employment, or certification in any state/country. The University cannot guarantee that that any professional organization or business will accept a graduate's application to sit for any certification, licensure, or related exam for the purpose of professional certification.
Program availability varies by state. Many disciplines, professions, and jobs require disclosure of an individual's criminal history, and a variety of states require background checks to apply to, or be eligible for, certain certificates, registrations, and licenses. Existence of a criminal history may also subject an individual to denial of an initial application for a certificate, registration, or license and/or result in the revocation or suspension of an existing certificate, registration, or license. Requirements can vary by state, occupation, and/or licensing authority.
NU graduates will be subject to additional requirements on a program, certification/licensure, employment, and state-by-state basis that can include one or more of the following items: internships, practicum experience, additional coursework, exams, tests, drug testing, earning an additional degree, and/or other training/education requirements.
All prospective students are advised to review employment, certification and/or licensure requirements in their state, and to contact the certification/licensing body of the state and/or country where they intend to obtain certification/licensure to verify that these courses/program qualify in that state/country, prior to enrolling. Prospective students are also advised to regularly review the state's/country's policies and procedures relating to certification/licensure as those policies are subject to change.