Bachelor of Arts in Integrative Psychology

Bachelor of Arts in Integrative Psychology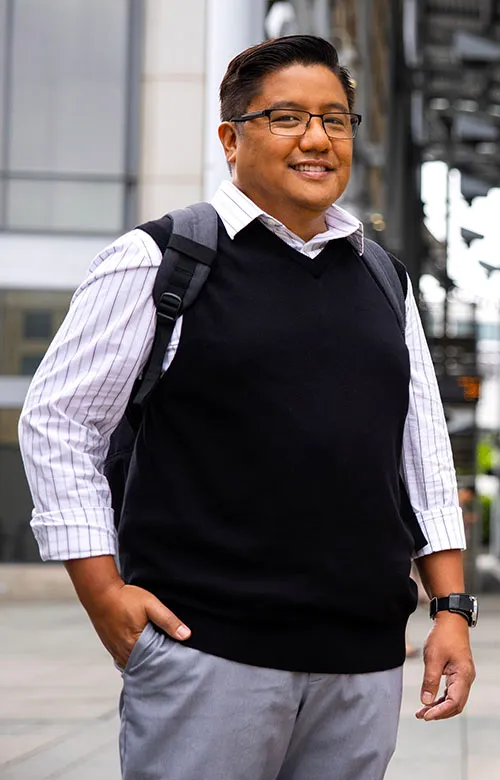 Get to the Heart of the Human Experience
National University's Bachelor of Arts in Integrative Psychology program offers a complementary alternative to the traditional science-based psychology major. With a holistic psychology degree, you'll understand and appreciate an individual's deepest values, emotions, inter- and intrapersonal relationships, and relationships with the physical and spiritual world. In this holistic program, the focus is on the subjective human experience and the human condition.
Throughout the program, you'll get a sense of the whole person by developing knowledge and skills important to health and growth, like self-reflection, consciousness, and creativity. Using the perspectives of existential-humanistic, phenomenon science, transpersonal, and scientific psychology, deeper layers will be revealed. As a graduate of the program, you'll be prepared to help others increase acceptance and responsibility for their lives and will be well-equipped to pursue advanced study.
Program Learning Outcomes
Upon successful completion of National University's BA in Integrative Psychology program, you will be able to:
Articulate an understanding of human experience using major theories, concepts, and historical trends in psychology
Explain the dynamic relationships among nature, health, and humanity
Examine cultural and spiritual practices that influence self-awareness and well-being
Evaluate sociocultural contributions to personal growth, expression, and knowledge
Demonstrate skills in multiple modes of communication, presentations, and projects utilizing different literary and methodological formats
Exhibit original learning by gathering and critically evaluating information using current technologies
Apply your knowledge using holistic approaches to solve a real-world problem
Contact Us
Take the first step by starting your application online today.
To speak to an enrollment advisor about this program, please email [email protected].
Why Choose National University?
We're proud to be a veteran-founded, San Diego-based nonprofit. Since 1971, our mission has been to provide accessible, achievable higher education to adult learners. Today, we educate students from across the U.S. and around the globe, with over 180,000 alumni worldwide.
Program Disclosure
Successful completion and attainment of National University degrees do not lead to automatic or immediate licensure, employment, or certification in any state/country. The University cannot guarantee that any professional organization or business will accept a graduate's application to sit for any certification, licensure, or related exam for the purpose of professional certification.
Program availability varies by state. Many disciplines, professions, and jobs require disclosure of an individual's criminal history, and a variety of states require background checks to apply to, or be eligible for, certain certificates, registrations, and licenses. Existence of a criminal history may also subject an individual to denial of an initial application for a certificate, registration, or license and/or result in the revocation or suspension of an existing certificate, registration, or license. Requirements can vary by state, occupation, and/or licensing authority.
NU graduates will be subject to additional requirements on a program, certification/licensure, employment, and state-by-state basis that can include one or more of the following items: internships, practicum experience, additional coursework, exams, tests, drug testing, earning an additional degree, and/or other training/education requirements.
All prospective students are advised to review employment, certification, and/or licensure requirements in their state, and to contact the certification/licensing body of the state and/or country where they intend to obtain certification/licensure to verify that these courses/programs qualify in that state/country, prior to enrolling. Prospective students are also advised to regularly review the state's/country's policies and procedures relating to certification/licensure, as those policies are subject to change.
National University degrees do not guarantee employment or salary of any kind. Prospective students are strongly encouraged to review desired job positions to review degrees, education, and/or training required to apply for desired positions. Prospective students should monitor these positions as requirements, salary, and other relevant factors can change over time.
Useful Links