Bachelor of Science in Biology
Bachelor of Science in Biology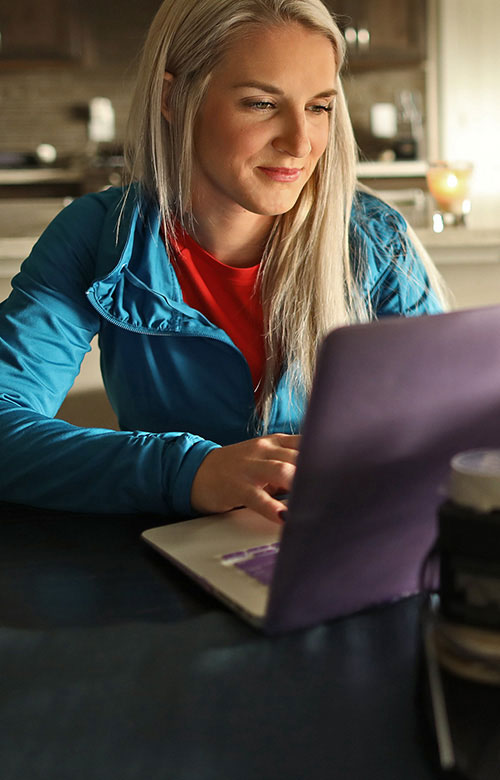 QUICK FACTS
Become a part of NU's global alumni community.
The BS in Biology program includes four-week classes.
National University is San Diego's largest private nonprofit university.
Become equipped to stake your claim in the worlds of emerging diseases, genetic studies, physiology and biodiversity, threats to species and ecosystem functioning, and global population increase and sustainability with a Bachelor of Science in Biology. The vocational choices for BS in Biology degree holders are broad and fascinating. Careers include those in medical professions, genetics, molecular and cell biology, biotechnology, microbiology, conservation biology, evolutionary biology, ecology, animal and plant science, as well as science writing, editing, and education.
If you'd like to include an interdisciplinary approach to your academic training, this degree allows for the integration of study in the life sciences, with coursework in the physical and earth sciences, as well as applied fields such as forensics. You can also consider the Bachelor of Science in Biology to Master of Forensic Science Transition program for your future.
Program Learning Outcomes
Discuss biological processes at all of levels of organization: molecular, cellular and microbial, organismal, population, and ecosystem.
Explain the importance of unifying concepts in biology, including cell theory, genetics, and evolution.
Describe the structure and function of Earth's organisms, as well as their roles in the natural world.
Apply the scientific method in laboratory-based and field-based inquiry.
Demonstrate effective oral, visual, and written communication and quantitative skills, including the critical analysis of data and scientific literature.
Evaluate historical developments and research in biology, as well as current and contemporary research and challenges.
Click here for program specific course information.
Meet Our Faculty
Why Choose National University?
We're proud to be a veteran-founded, San Diego-based nonprofit. Since 1971, our mission has been to provide accessible, achievable higher education to adult learners. Today, we educate students from across the U.S. and around the globe, with over 150,000 alumni worldwide.
Four-Week Classes
Focus on one subject at a time — one month at a time — and finish your degree faster.
100+ Degree Programs
Choose from associate, bachelor's, and master's degrees, plus credentials and certificates.
On Campus or Online
Study when and where it's convenient for you with evening, weekend, and 100% online classes.
Year-Round Enrollment
Apply or transfer any time. Classes start monthly, and applications are accepted year round.
20+ Campus Locations
Attend class onsite at one of over 20 campus locations across California or in Nevada.
Military Friendly
As a Yellow Ribbon school, we offer tuition discounts to servicemembers and dependents.
College of Letters and Sciences
"Our faculty are established scholars and creators in their own fields. They are dedicated to making your entry into their disciplines a successful one, preparing you for your career as well as graduate study."
College of Letters and Sciences