Bachelor of Science in Computer Science
Bachelor of Science in Computer Science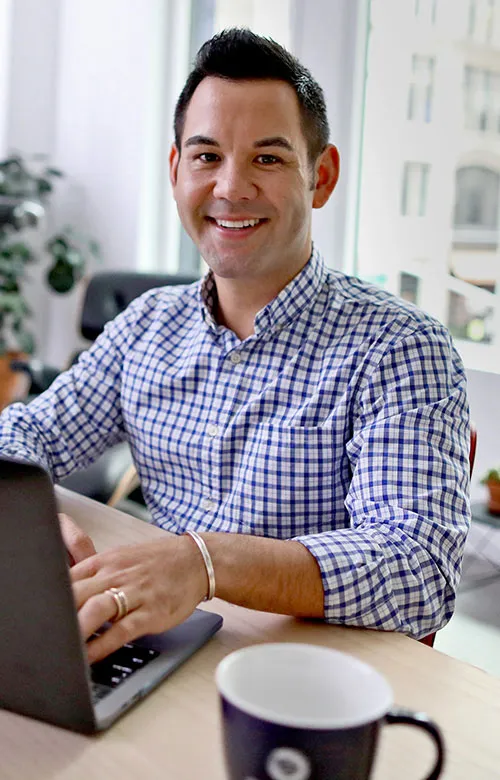 QUICK FACTS
Become a part of NU's global alumni community.
The BS in Computer Science program includes four-week classes.
National University is San Diego's largest private nonprofit university.
Gain the technical and design skills you'll need to succeed in the growing field of computing with the Bachelor of Science in Computer Science. The program balances a strong academic foundation with real-world programming assignments.
The BSCS online or on-campus courses include object-oriented programming, data structures and algorithms, operating systems, computer communication networks, software engineering, and computer architecture. Students interested in further study can efficiently transition to the next level through the BS Computer Science/Master of Science in Computer Science Transition Program.
Program Learning Outcomes
Apply mathematical foundations, algorithmic principles, and computer science theory in the modeling, design and optimization of computer-based systems.
Analyze a problem and design the computing requirements appropriate to its solution.
Implement and evaluate a computer-based system, process, component, or program to meet objectives.
Discuss the impact of computing on individuals, organizations, and society, including ethical, legal, security, and global policy issues.
Use current techniques, skills, and tools necessary for computing practice that supports the recognized need for continual professional development.
Apply design and development principles in the construction of software systems.
Click here for program specific course information.
Meet Our Faculty
Program Highlights
Entire program can be completed online.
Apply math, algorithms, and computer science in the modeling, design, and optimization of computer systems.
Analyze problems and design the appropriate computer solutions.
Gain experience using current technical techniques, skills, and tools.
Learn to construct software systems.
MTH 215* College Algebra & Trigonometry

Prerequisite: Accuplacer test placement evaluation or MTH 12A and MTH 12B
CSC 208* Calculus for Comp. Science I

CSC 209 Calculus for Comp. Science II
CSC 220 Applied Probability & Stats
CSC 242* Intro to Programming Concepts
CSC 252* Programming in C++
CSC 262* Programming in JAVA
* May be used to meet a General Education requirement.
Requirements for the Major
(17 courses; 70.5 quarter units)
CSC 300 Object Oriented Design
CSC 310 Linear Algebra and Matrix Comp
EGR 320 Scientific Problem Solving

Prerequisite: CSC 208 or EGR 220

EGR 320L Scientific Problem Solving-LAB (1.5 quarter units)
CSC 331 Discrete Structures and Logic

Prerequisite: CSC 252 and CSC 310

CSC 335 Data Structures and Algorithms

Prerequisite: CSC 300 and CSC 331

CSC 338 Algorithm Design
CSC 340 Digital Logic Design

Prerequisite: CSC 208 or EGR 220, Corequisite: CSC 340L

CSC 340L Digital Logic Design Lab (1.5 quarter units)
CSC 342 Computer Architecture

Prerequisite: CSC 340 and CSC 340L

CSC 350 Computer Ethics
CSC 400 OS Theory and Design
CSC 422 Database Design
CSC 430 Programming Languages
CSC 436 Comp. Communication Networks

Prerequisite: CSC 335 or CSC 340 and CSC 340L

CSC 480A Computer Science Project I

Prerequisite: Completion of core courses

CSC 480B Computer Science Project II
Program Requirements
To receive a Bachelor of Science in Computer Science, students must complete at least 180 quarter units to include a minimum of 70.5 units of the University General Education requirements; 76.5 quarter units must be completed at the upper division
level, and 45, including the senior project courses (CSC 480A and CSC 480B), must be taken in residence at National University. In the absence of transfer credit, students may need to take additional general electives to satisfy the total units for
the degree. Students should refer to the section on undergraduate admission procedures for specific information on admission and evaluation. All students receiving an undergraduate degree in Nevada are required by state law to complete a course in
Nevada Constitution.
Why Choose National University?
We're proud to be a veteran-founded, San Diego-based nonprofit. Since 1971, our mission has been to provide accessible, achievable higher education to adult learners. Today, we educate students from across the U.S. and around the globe, with over 180,000 alumni worldwide.
Four-Week Classes
Focus on one subject at a time — one month at a time — and finish your degree faster.
75+ Degree Programs
Choose from associate, bachelor's, and master's degrees, plus credentials and certificates.
On Campus or Online
Study when and where it's convenient for you with evening, weekend, and 100% online classes.
Year-Round Enrollment
Apply or transfer any time. Classes start monthly, and applications are accepted year round.
20+ Locations
Attend class and learn onsite at one of over 20 locations in California.
Military Friendly
As a Yellow Ribbon school, we offer tuition discounts to servicemembers and dependents.