Bachelor of Science in Electrical and Computer Engineering
Bachelor of Science in Electrical and Computer Engineering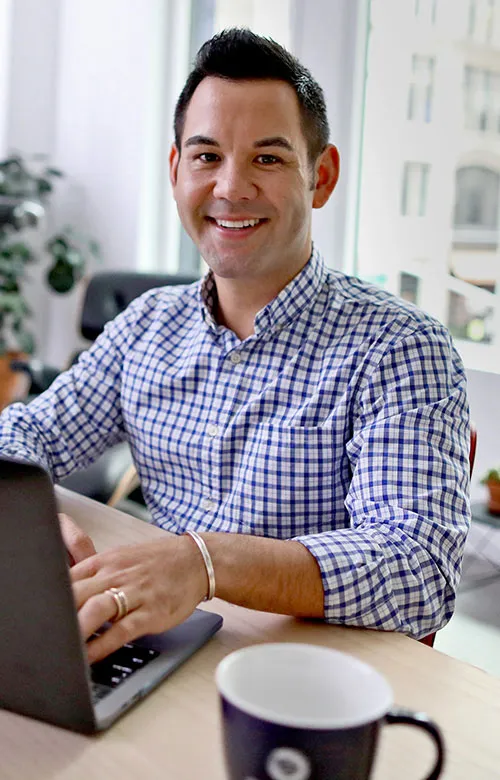 QUICK FACTS
Become a part of NU's global alumni community.
The BS in Electrical and Computer Engineering program includes four-week classes.
National University is San Diego's largest private nonprofit university.
Be in the communications center between hardware and software by enrolling in the Bachelor of Science in Electrical and Computer Engineering degree program. The program's curriculum focuses on the theories, principles, and practices of traditional electrical engineering and mathematics and applies them to the design of computers and computer-based devices — the devices that now seem to run the world.
Throughout the computer and electrical engineering degree program, you'll study the design and development of both digital hardware systems and the software that enables that hardware — and how both users and other hardware interact with those systems. Because clean computer engineering is at the heart of how hardware and software work together, a central focus will be on embedded systems that rely on both, such as cell phones, digital audio players, digital video recorders, alarm systems, x-ray machines, and laser surgical tools. Your analytical thinking and design skills will be encouraged and developed in the pursuit of the finest integration of the devices making a profound difference in everyday life.
Program Educational Objectives
In support of the mission of National University, the educational objective of the electrical and computer engineering program is to prepare graduate to achieve success in one or more of the following with a few years after graduation.
Succeed in pursuing a chosen career path and demonstrate technical competence in utilizing electrical and computer engineering principles and skills in industry, academia, or the public sector.
Engage in sustained learning through graduate education, professional development, and self-study in engineering and other professionally-related fields.
Function well on a diverse and multidisciplinary team with effective communication skills.
Exhibit leadership, high standards of ethical conduct, and societal responsibility in the practice of engineering.
Program Learning Outcomes
Upon successful completion of this program, students will be able to:
Identify, formulate, and solve complex engineering problems by applying principles of engineering, science, and mathematics
Apply engineering design to produce solutions that meet specified needs with consideration of public health, safety, and welfare, as well as global, cultural, social environmental, and economic factors
Communicate effectively with a range of audiences
Recognize ethical and professional responsibilities in engineering situations and make informed judgments, which must consider the impact of engineering solutions in global, economic, environmental, and societal contexts
Function effectively on a team whose members together provide leadership, create a collaborative and inclusive environment, establish goals, plan tasks, and meet objectives
Develop and conduct appropriate experimentation, analyze and interpret data, and use engineering judgment to draw conclusions
Acquire and apply new knowledge as needed, using appropriate learning strategies
Click here for program specific course information.
Meet Our Faculty
Why Choose National University?
We're proud to be a veteran-founded, San Diego-based nonprofit. Since 1971, our mission has been to provide accessible, achievable higher education to adult learners. Today, we educate students from across the U.S. and around the globe, with over 180,000 alumni worldwide.
Four-Week Classes
Focus on one subject at a time — one month at a time — and finish your degree faster.
75+ Degree Programs
Choose from associate, bachelor's, and master's degrees, plus credentials and certificates.
On Campus or Online
Study when and where it's convenient for you with evening, weekend, and 100% online classes.
Year-Round Enrollment
Apply or transfer any time. Classes start monthly, and applications are accepted year round.
20+ Locations
Attend class and learn onsite at one of over 20 locations in California.
Military Friendly
As a Yellow Ribbon school, we offer tuition discounts to servicemembers and dependents.