Bachelor of Science in Public Health

Bachelor of Science in Public Health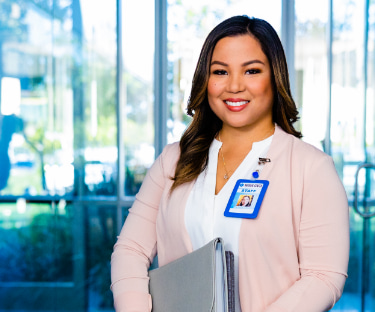 Improve the Health of Communities With a BS in Public Health
The need for public health professionals to provide guidance and expertise to communities has proven to be more critical than ever. As the pandemic surged, clear challenges were presented that required experts with the unique skills vital to address emerging health concerns.
Students will gain knowledge related to the interactions and interdependencies of health behavior at local, state, national, and international levels, and will develop the skills needed to protect communities ahead of a health crisis.
The program is designed to help prepare entry-level public health professionals to begin careers in a variety of health agencies: governmental health agencies, voluntary health agencies, community-based/non-governmental agencies, medical care services, education agencies, and business and industry. Graduates of the program will be eligible to apply for the Certified Health Education Specialists (CHES) exam through the National Commission on Health Education Credentialing Inc.
Why National University's Online Bachelor of Public Health Program?
Ideal for Adult Learners. Online classes allow you the flexibility to study when and where it's convenient for you, so you don't have to put your life on hold to pursue your goals. We also offer a unique four-week class format, so you can focus on one subject at a time, one month at a time, and finish your degree faster.
Faculty With Highly Trained Expertise. You'll be learning from professors who are also practicing professionals in the field. You'll have access to the most relevant, up-to-date information, and be gaining applicable skills that can be put into use right away. Professors serve as mentors guiding you through the program to graduation and beyond.
Real-world Experience. Students engage with communities by sharing opportunities for practice, service, and research through capstone projects. Examples include identifying best practices to increase awareness of colorectal cancer screening (USMBHA), attending events at San Diego Balboa Navy Hospital, attending the Promotoras Conference, participating in Public Health Day and National Public Health Week, and more.
Program Learning Outcomes
Explain the core principles of public health and their relationship to the health status of groups, communities, and populations at the local, state, national, and international levels.
Describe behavioral and non-behavioral variables contributing to morbidity and mortality.
Describe the contributions of health disparities to morbidity and mortality among specific groups, communities, and societies.
Assess the need for health promotion programs in response to the characteristics of diverse communities of interest using primary and secondary data.
Choose appropriate strategies and tactics to influence behavioral, environmental, and public policy change to address the health needs in a given community.
Evaluate the progress and outcomes of prevention programs in meeting stated goals and objectives and established standards.
Nick R ., Class of 2019
"The BSPH program at National University allowed me to begin my career in the environmental health and safety field. This program gave me the necessary skills to confidently take on my role as an injury prevention specialist. Not only did the courses aid in my success, but the professors in my cohort were always willing to help out and provide knowledgeable feedback whenever faced with questions."
Contact Us
Take the first step by starting your application online today.
To speak to an enrollment advisor about this program, please email [email protected].
Public Health Bachelor Degree Program FAQs
Why Choose National University?
We're proud to be a veteran-founded, San Diego-based nonprofit. Since 1971, our mission has been to provide accessible, achievable higher education to adult learners. Today, we educate students from across the U.S. and around the globe, with over 180,000 alumni worldwide.
Program Disclosure
Successful completion and attainment of National University degrees do not lead to automatic or immediate licensure, employment, or certification in any state/country. The University cannot guarantee that any professional organization or business will accept a graduate's application to sit for any certification, licensure, or related exam for the purpose of professional certification.
Program availability varies by state. Many disciplines, professions, and jobs require disclosure of an individual's criminal history, and a variety of states require background checks to apply to, or be eligible for, certain certificates, registrations, and licenses. Existence of a criminal history may also subject an individual to denial of an initial application for a certificate, registration, or license and/or result in the revocation or suspension of an existing certificate, registration, or license. Requirements can vary by state, occupation, and/or licensing authority.
NU graduates will be subject to additional requirements in a program, certification/licensure, employment, and state-by-state basis that can include one or more of the following items: internships, practicum experience, additional coursework, exams, tests, drug testing, earning an additional degree, and/or other training/education requirements.
All prospective students are advised to review employment, certification, and/or licensure requirements in their state, and to contact the certification/licensing body of the state and/or country where they intend to obtain certification/licensure to verify that these courses/programs qualify in that state/country, prior to enrolling. Prospective students are also advised to regularly review the state's/country's policies and procedures relating to certification/licensure, as those policies are subject to change.
National University degrees do not guarantee employment or salary of any kind. Prospective students are strongly encouraged to review desired job positions to review degrees, education, and/or training required to apply for desired positions. Prospective students should monitor these positions as requirements, salary, and other relevant factors can change over time.
Positions may require additional experience, training and other factors beyond successfully completing this degree program. Depending on where you reside, many positions may also require state licensure, and it is the responsibility of the student to ensure that all licensure requirements are met. We encourage you to also review program specific requirements for NU. Any data provided on this page is for informational purposes only and does not guarantee that completion of any degree program will achieve the underlying occupation or commensurate salary.