Bachelor of Science in Electrical and Computer Engineering
Bachelor of Science in Electrical and Computer Engineering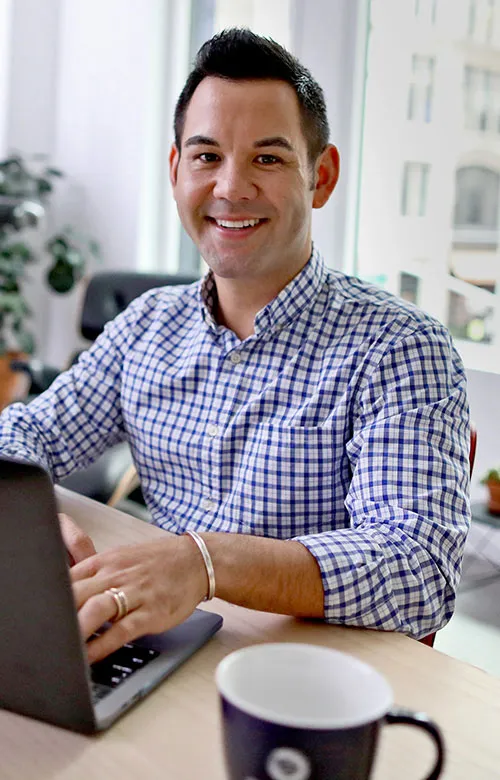 QUICK FACTS
Become a part of NU's global alumni community.
The BS in Electrical and Computer Engineering program includes four-week classes.
National University is San Diego's largest private nonprofit university.
Be in the communications center between hardware and software by enrolling in the Bachelor of Science in Electrical and Computer Engineering degree program. The program's curriculum focuses on the theories, principles, and practices of traditional electrical engineering and mathematics and applies them to the design of computers and computer-based devices — the devices that now seem to run the world.
Throughout the computer and electrical engineering degree program, you'll study the design and development of both digital hardware systems and the software that enables that hardware — and how both users and other hardware interact with those systems. Because clean computer engineering is at the heart of how hardware and software work together, a central focus will be on embedded systems that rely on both, such as cell phones, digital audio players, digital video recorders, alarm systems, x-ray machines, and laser surgical tools. Your analytical thinking and design skills will be encouraged and developed in the pursuit of the finest integration of the devices making a profound difference in everyday life.
Program Learning Outcomes
Apply knowledge of mathematics, science, and engineering to solve problems.
Design a component, a system, or a process to meet desired needs within realistic constraints.
Function on a team and be able to communicate orally and in writing to accomplish a common goal.
Use professional ethics in making engineering decisions.
Identify the impact of engineering solutions in a global, and economic environment.
Use the techniques, skills, and modern engineering tools necessary for engineering practice.
Click here for program specific course information.
Meet Our Faculty
Why Choose National University?
We're proud to be a veteran-founded, San Diego-based nonprofit. Since 1971, our mission has been to provide accessible, achievable higher education to adult learners. Today, we educate students from across the U.S. and around the globe, with over 175,000 alumni worldwide.
Four-Week Classes
Focus on one subject at a time — one month at a time — and finish your degree faster.
75+ Degree Programs
Choose from associate, bachelor's, and master's degrees, plus credentials and certificates.
On Campus or Online
Study when and where it's convenient for you with evening, weekend, and 100% online classes.
Year-Round Enrollment
Apply or transfer any time. Classes start monthly, and applications are accepted year round.
20+ Campus Locations
Attend class onsite at one of over 20 campus locations across California or in Nevada.
Military Friendly
As a Yellow Ribbon school, we offer tuition discounts to servicemembers and dependents.