Dr. Sara Kelly's documentary: Model Citizens is a behind-the-scenes look at one of the world's most cherished and secretive pastimes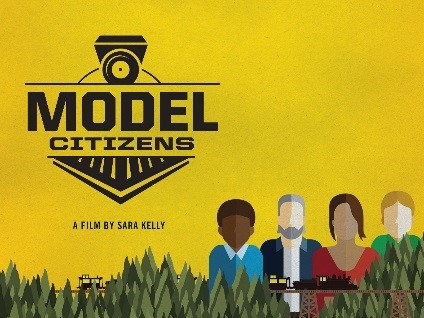 Sara Kelly, Ed.D, Associate Professor in the School of Professional Studies at National University, embarked on a journey to create her documentary: Model Citizens, a project that took her deep into the world of model railroading. Dr. Kelly is the department Chair of Journalism, Film, and Entertainment Arts, which has a variety of program options for those interested in storytelling, whether in print or through the use of digital media. Mirroring the commitment of our students, who are balancing school, work, and life, Dr. Kelly managed her faculty responsibilities at National University, while also devoting the past two years to her documentary about the subcultures of model railroading. That's a lot of time studying a pastime that seems just that, something in the past. It begs the question: why?
Dr. Kelly was searching for the subject of her film when she happened upon the San Diego Model Railroad Museum in Balboa Park. When she witnessed how diligently the members were operating their trains, she immediately realized how much passion is tied to this hobby, and knew that it would equate to an interesting topic for her film.
"I often wonder what we may be missing out on because we're worried about being judged. I was impressed by these enthusiasts' dedication to doing what made them happy, regardless of criticism," said Dr. Kelly. "I hope that by sharing this experience with my students, it will inspire them to find their story and share it with unique vision and integrity."
In the year it took for Dr. Kelly to earn the trust of model railroad enthusiasts, she would learn that their suspicious and protective nature stemmed from deep-rooted loyalty to the hobby, and from the fact that they have been ridiculed for these things in the past. She could also see that they held a strong level of pride in distinguishing themselves from those who "play with toy trains" versus the simulation of actual trains and operations. Scale model railroading is just that – building entire scenes replicated from reality, where everything is constructed based on precise measurements, at times down to the exact number of rivets on a locomotive. Many of these hobbyists are former engineers and architects, thus allowing them to continue their distinctive method of being creative; and you may recognize one enthusiast, actor Michael Gross, best known for his role as Michael Keaton, the patriarch on the TV series Family Ties.
In the 1950s, almost every young boy from Europe to the United States grew up with a model train. It wasn't until television came along and provided a new form of entertainment that involved less "work" that the hobby began to lessen. However, there are still clubs across the country and around the globe, and venues such as the California State Railroad Museum in Sacramento, that are enthusiastically recreating or celebrating fascinating scale-model representations of the world. Many of these organizations even contributed to Dr. Kelly's fund in support of this documentary, as she earned her trusted place within this subculture.
You can view Dr. Kelly's documentary, Model Citizens, on Amazon. Click here to view the trailer, rent or buy the film, or watch free with a Prime membership.