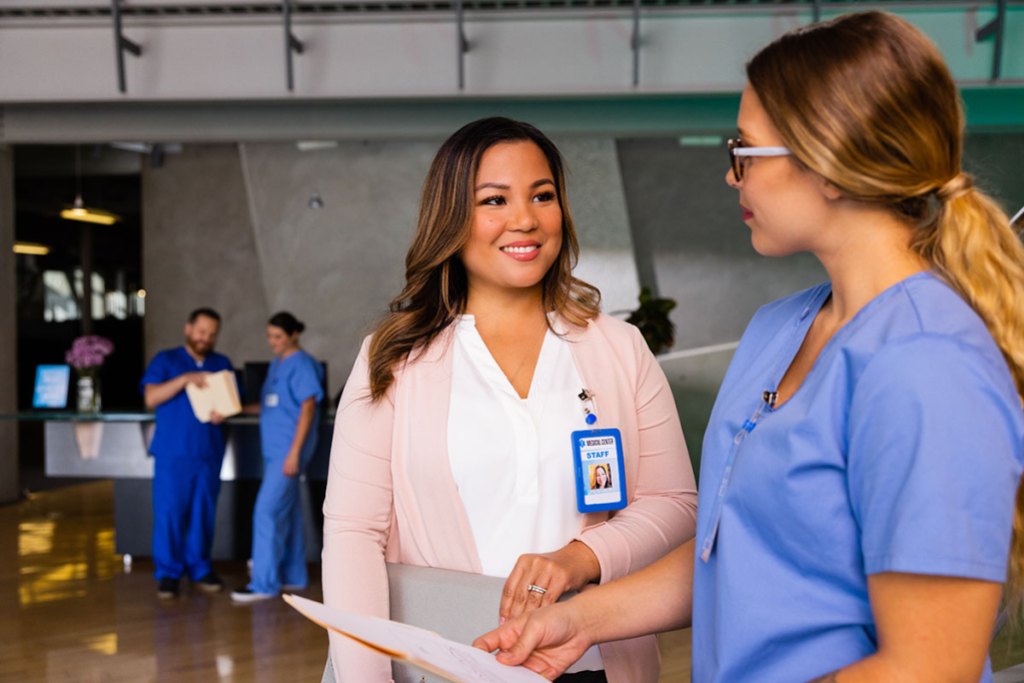 In 1922, six nurses who recognized the value of scholarship and excellence founded the Sigma Theta Tau International Honor Society of Nursing, or Sigma, for short. Since its founding, nursing professionals across the globe have chartered more than 570 Sigma chapters. Together, elite nursing students and professionals work toward Sigma's mission of "Developing nurse leaders anywhere to improve healthcare everywhere."
However, in April 2020, another chapter will join the ranks of Sigma chapters worldwide as the organization's 574th chapter – the National University Omega Omega chapter.
After years of hard work and preparation from the National University Honor Society of Nursing (NUHSN) Board of Directors, staff, faculty and administration – culminating in the submission of the Sigma application and completion of the organization's five-part process in mid-2019 – NU received word of acceptance into the organization. Once fully chartered in April, the NU Sigma chapter will join North America Region 02, which serves chapters at universities such as University of San Diego, Azusa Pacific University, Point Loma Nazarene University, Arizona State University, San Diego State University, and California State University – San Marcos.
"Having a Sigma chapter at NU gives nursing students something to which they can aspire," said Sandra Huppenbauer, President, National University Honor Society of Nursing (NUHSN).
This acceptance also serves as yet another designation of excellence for NU nursing programs. After all, outside of Sigma's important mission and vision, it is a globally recognized honor society for nursing that offers educational opportunities, networking, mentoring, journals, research assistance, conferences, community service opportunities, and much more to its members. Additionally, Sigma membership is an earned honor reserved for students in the top third of their cohort with a grade point average of at least 3.5.
"Sigma also provides a unique opportunity for our nursing alumni to return, provide leadership, and join the Omega Omega chapter as community leaders if they meet established criteria," said Eileeen Nogueras, NU Nursing Clinical Assistant Professor and NUHSN Vice President. "Everyone wins."
The NU Omega Omega chapter of Sigma will hold its official chartering ceremony on April 25, 2020. At that time, a number of NUHSN members and NU nursing students (from all three nursing campuses – Rancho Bernardo, Fresno, and Los Angeles) will be inducted into Sigma Theta Tau International, Inc. as members and granted access to a prestigious and unique network of nursing professionals and opportunities. This will open the door for nursing professionals in neighboring communities – outside of NU – to promote nursing excellence in communities worldwide as well.
"Sigma is a world-renowned nursing honor society that brings prestige to the University and to the students who qualify for membership," said NU Nursing Department Chair Hope Farquharson, PhD, RN, PHN. "Furthermore, as a past Vice President of the NUHSN, I am delighted to see the fruits of everyone's hard work culminating into forming this chapter – this is a tremendous opportunity for our students, University and the community."
Congratulations to the Omega Omega chapter and all of NU on this important milestone!
For more information on National University's nursing programs, which boast high pass rates for the National Council Licensure Examination and flexible offerings for students, please visit the NU website. If you're interested in learning more about Sigma, please visit their website.