Fostering Early Childhood Education Leaders Certificate
100% Online Certificate in Fostering ECE Leaders
Complete your studies on your own time.
New start date every Monday
Start your first course when it's convenient for you.
Eight months to your certificate in education
Finish your education certificate in just eight courses.
Undergraduate Certificate in Fostering Early Childhood Education Leaders
Develop a specialty in ECE with the Fostering Early Childhood Education Leaders Undergraduate Certificate at National University. This 8-course online certificate gives you a quick and convenient way to continue building your knowledge, skills, and experience, as well as an opportunity to demonstrate and deeply reflect upon your teaching journey. This certificate places an emphasis on community involvement and leadership roles and responsibilities.

NU, in collaboration with the National Head Start Agency (NHSA), has created a pathway that integrates both the BA in ECE degree requirements with General Education (GE) requirements to provide a more efficient and engaging pathway to the degree. Each certificate is grouped around a theme: "Building Bridges," "Advocate, Connect, Engage," and "Moving Up." Each theme focuses on specific content, coupled with appropriate GE courses to provide a more meaningful student experience.
Certificates consist of eight courses and can be completed in eight months. NHSA students that have been awarded the CDA Credential will be eligible for credit for the following courses: ECE 201, ECE 210, and HED 220 on the Building Bridges certificate. There may be other opportunities for Prior Learning Credit in the Moving Up Certificate.
National Head Start Agency (NHSA) students may ONLY participate in a Certificate Pathway to the BA ECE. The pathway consists of five certificates that couple ECE courses with appropriate GE courses. See the Certificate section of the catalog for more detailed information.
Note: NHSA students that have been awarded the CDA Credential will be eligible for credit for the following lower-division, preparation-for-the-major courses: ECE 201, ECE 210, and HED 220.

The Western Association of Schools and Colleges (WASC) accredits public and private schools, colleges, and universities in the U.S.
Course Details
Course Listing
Credit Hours: 36
Courses: 8
Estimated Time to Complete: 8 months
The Undergraduate Certificate in Fostering ECE Leaderscan be completed in 36 credits. You'll receive 4.5 semester credits per course for each of the eight courses.
Course Name
ECE 445 Strategies: Guiding Behaviors


Sub Header Text Here
Prerequisite: ECE 330
Focus on observation, identification, description, and assessment of challenging behaviors. Designing and implementing effective teaching and learning strategies to successfully guide these behaviors within a social and cultural context.
PSYC 301 Child Development


Sub Header Text Here
Prerequisite: ENG 102
Familiarizes students with the foundational theories of human development, current research directions in developmental psychology, major developmental
perspectives and research approaches in developmental psychology and issues surrounding diversity, emphasizing an ecosystemic model of thinking about and understanding children and their development. In addition to the previous topics, the following areas will be discussed: the history of childhood; developmental theories and appropriate practices in education; play as a medium for learning
and development; and the field of discipline particularly as it relates to development, behaviors and considering temperament in children.
SOC 350 Cultural Diversity


Sub Header Text Here
Prerequisite: ENG 102
Examines race, gender, ethnicity and class in 20th century American society. Introduces students to methods for studying the changing nature of our society and explores ways in which our increasingly urbanized and technological culture affects all aspects of professional and unskilled work. May involve work in oral history.
ECE 443 Children with Special Needs


Sub Header Text Here
Prerequisite: ECE 330
Exploration of variations in child development and identification of specific disabilities in young children. Inclusive early childhood programs, specific strategies for adaptation and accommodation of the core curriculum to meet the social, emotional, and academic needs of children who are at-risk or have special needs are examined.
ECE 460 Program Administration


Sub Header Text Here
Focus on administration of early childhood programs. Emphasis on working with boards, staff, parents and volunteers. Highlights include hiring, assessing, and supervising staff and volunteers. Attention to designing staff and volunteer professional development programs.
ECE 461 Leadership and Supervision


Sub Header Text Here
Emphasis on theories, principles and practical methods of leadership and supervision applicable to early childhood settings. Demonstrations of instructional, operational and organizational leadership. Focus on components of human resources related to staff recruitment, development and evaluation.
ECE 466 Planning Physical Environments


Sub Header Text Here
Guidelines on planning, designing and organizing physical learning environments for young children. Understanding, comparing, integrating theoretical frameworks on indoor and outdoor environments.
ECE 450 Academic Seminar/Field Experience


Sub Header Text Here
Prerequisite: Satisfactory completion of all core courses with an average grade of "C" (2.0) or better in the core.
Participation in a collaborative field/academic experience to reflect and actively practice material covered in core classes. Field experience must be in approved setting and arranged by student. Grading is S or U only.
Program Learning Outcomes
Upon successful completion of this program, students will be able to:
Identify essential concepts, inquiry tools, and structure of content areas and resources for early childhood education
Develop oral, written, and technological skills for communicating with families and very young children
Create environments that are healthy, respectful, supportive, and challenging for young children
Use systematic observations, documentation, and other assessment strategies – in partnership with families and professionals – to positively influence children's development and learning
Implement a curriculum that promotes development and learning outcomes for diverse young children
Demonstrate ethical, legal, and professional standards in early childhood education
Create positive relationships and supportive interactions with young children
Admissions
Enrolling in a university is a big decision. That's why our dedicated admissions team is here to guide you through the admissions process and help you find the right program for you and your career goals.
To that end, we've simplified and streamlined our application process, so you can get enrolled in your program right away. Because we accept and review applications year round, you can begin class as soon as next month, depending on your program and location of choice.
Learn more about undergraduate, graduate, military, and international student admissions, plus admissions information for transfer students. You can also learn more about our tuition rates and financial aid opportunities.
To speak with our admissions team, call (855) 355-6288 or request information and an advisor will contact you shortly. If you're ready to apply, simply start your application today

Why Choose National University
Professionally Experienced Faculty
100% Online Coursework
No Physical Residency Requirements
We're proud to be a Veteran-founded, San Diego-based nonprofit. Since 1971, our mission has been to provide accessible, achievable higher education to adult learners. Today, we educate students from across the U.S. and around the globe, with over 230,000 alumni worldwide.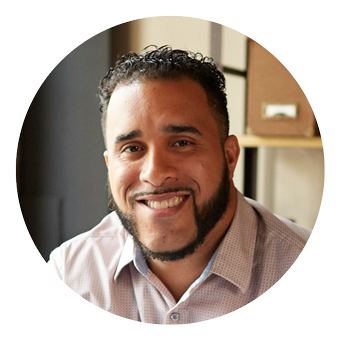 "National University has impacted my career. You can immediately apply what you learn in class to your business."
-Francisco R., Class of 2016


The Key Grant Scholarship
Do you qualify for a needs-based scholarship? Learn more about the NU Key Grant Scholarship and other scholarship opportunities to unlock the door to your dreams!
Program Disclosure
Successful completion and attainment of National University degrees do not lead to automatic or immediate licensure, employment, or certification in any state/country. The University cannot guarantee that any professional organization or business will accept a graduate's application to sit for any certification, licensure, or related exam for the purpose of professional certification.
Program availability varies by state. Many disciplines, professions, and jobs require disclosure of an individual's criminal history, and a variety of states require background checks to apply to, or be eligible for, certain certificates, registrations, and licenses. Existence of a criminal history may also subject an individual to denial of an initial application for a certificate, registration, or license and/or result in the revocation or suspension of an existing certificate, registration, or license. Requirements can vary by state, occupation, and/or licensing authority.
NU graduates will be subject to additional requirements on a program, certification/licensure, employment, and state-by-state basis that can include one or more of the following items: internships, practicum experience, additional coursework, exams, tests, drug testing, earning an additional degree, and/or other training/education requirements.
All prospective students are advised to review employment, certification, and/or licensure requirements in their state, and to contact the certification/licensing body of the state and/or country where they intend to obtain certification/licensure to verify that these courses/programs qualify in that state/country, prior to enrolling. Prospective students are also advised to regularly review the state's/country's policies and procedures relating to certification/licensure, as those policies are subject to change.
National University degrees do not guarantee employment or salary of any kind. Prospective students are strongly encouraged to review desired job positions to review degrees, education, and/or training required to apply for desired positions. Prospective students should monitor these positions as requirements, salary, and other relevant factors can change over time.