Early Childhood Social Advocacy Certificate
4-week Courses
Start sooner and finish faster with our innovative course design.
Year-round enrollment
Our admissions team reviews applications year-round.
230K+ Alumni Worldwide
Become a member of NU's global community.
Early Childhood Social Advocacy Certificate
The Early Childhood Social Advocacy Certificate consists of eight courses to help you advocate for students. Throughout the courses, you'll understand early, emergent literacy and the profound impact of poverty on young children, their families, and learning. The Early Childhood Social Advocacy Certificate is the second of five certificates required to earn a BA in Early Childhood Education.

NU — in collaboration with the National Head Start Agency (NHSA) — has created a pathway that integrates the BA in ECE degree requirements with General Education (GE) requirements to provide a more efficient and engaging path to an early childhood education degree. Pathway certificates have themes: "Building Bridges," "Advocate, Connect, Engage," and "Moving Up." Each focuses on specific content paired with GE courses to provide a more meaningful student experience.
Early childhood education certificates consist of eight courses, usually completed in eight months. NHSA students with the CDA Credential will be eligible for credit for the following courses: ECE 201, ECE 210, and HED 220 (on the "Building Bridges" certificate). There may be other opportunities for prior learning credit in the "Moving Up" certificate.
National Head Start Agency (NHSA) students may ONLY participate in a certificate pathway to the BA ECE. See the "Certificate" section of the catalog for more detailed information.

The Western Association of Schools and Colleges (WASC) accredits public and private schools, colleges, and universities in the U.S.
Course Details
Course Listing
Requirements for the Certificate
8 courses; 36 quarter units
Course Name
ENG 102 Effective College English – 4.50


Sub Header Text Here
An introductory course on the written academic discourse patterns required for college-level writing. Emphasizing essay-length compositions, the course covers critical reading, thesis formation, essay organization, and basic revision techniques.
ECE 410 Early Language and Literacy – 4.50


Sub Header Text Here
Prerequisite: ECE 330
Focus on acquisition and developmental aspects of language related to emergent literacy skills. Emphasis on current research regarding language experiences that contributes to literacy acquisitions, including assessment and instruction.
SOC 100 Principles of Sociology – 4.50


Sub Header Text Here
Prerequisite: ENG 102
Critical introduction to basic sociology concepts. Examination of major theoretical perspectives and research methods. Topics include: economic stratification, race, gender, family, deviance, complex organizations.
ECE 446 Literature and Young Children – 4.50


Sub Header Text Here
A survey of literature for young children in preschool through first grade. Emphasis on effective read aloud and story telling strategies for the developing language and listening skills, for developing concepts of print and vocabulary and for fostering a love of reading and early literacy skills.
SPN 100 Beginning Spanish I – 4.50


Sub Header Text Here
Introduction to Spanish and to the culture of its speakers. Facilitation of the application of the language in both oral and written modes. Activities include chat live discussions, links to cultural sites, and exposure to daily life situations through assignments corresponding to each unit.
SPN 101 Beginning Spanish II – 4.50


Sub Header Text Here
Prerequisite: SPN 100
Sequel to beginning Spanish I. Further application of the language in both oral and written modes. Activities include chat live discussions, links to cultural sites, and exposure to daily life situations through assignments corresponding to each unit.
ECE 220 Children Experiencing Poverty – 4.50


Sub Header Text Here
ECE 222 Head Start History – 4.50


Sub Header Text Here
Degree Requirements
8 courses; 4.5 credits per course
Total: 36 Credits
Program Learning Outcomes
Upon successful completion of this program, students will be able to:
Identify essential concepts, inquiry tools, and structure of content areas and resources for early childhood education
Develop oral, written, and technological skills for communicating with families and very young children
Create environments that are healthy, respectful, supportive, and challenging for young children
Use systematic observations, documentation, and other assessment strategies — in partnership with families and professionals — to positively influence children's development and learning
Implement a curriculum that promotes development and learning outcomes for diverse young children
Demonstrate ethical, legal, and professional standards in early childhood education
Foster positive relationships and supportive interactions with young children
Admissions
Enrolling in a university is a big decision. That's why our dedicated admissions team is here to guide you through the admissions process and help you find the right program for you and your career goals.
To that end, we've simplified and streamlined our application process, so you can get enrolled in your program right away. Because we accept and review applications year round, you can begin class as soon as next month, depending on your program and location of choice.
Learn more about undergraduate, graduate, military, and international student admissions, plus admissions information for transfer students. You can also learn more about our tuition rates and financial aid opportunities.
To speak with our admissions team, call (855) 355-6288 or request information and an advisor will contact you shortly. If you're ready to apply, simply start your application today

Why Choose National University
Four-Week Courses
190+ Degree Programs
Online or On-Site
Year-Round Enrollment
Military Friendly
We're proud to be a Veteran-founded, San Diego-based nonprofit. Since 1971, our mission has been to provide accessible, achievable higher education to adult learners. Today, we educate students from across the U.S. and around the globe, with over 230,000 alumni worldwide.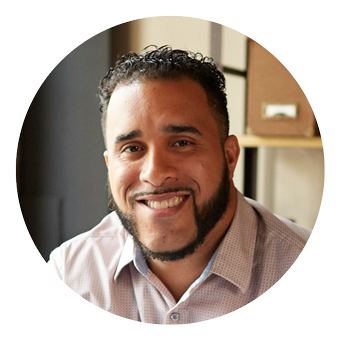 "National University has impacted my career. You can immediately apply what you learn in class to your business."
-Francisco R., Class of 2016


The Key Grant Scholarship
Do you qualify for a needs-based scholarship? Learn more about the NU Key Grant Scholarship and other scholarship opportunities to unlock the door to your dreams!
Program Disclosure
Successful completion and attainment of National University degrees do not lead to automatic or immediate licensure, employment, or certification in any state/country. The University cannot guarantee that any professional organization or business will accept a graduate's application to sit for any certification, licensure, or related exam for the purpose of professional certification.
Program availability varies by state. Many disciplines, professions, and jobs require disclosure of an individual's criminal history, and a variety of states require background checks to apply to, or be eligible for, certain certificates, registrations, and licenses. Existence of a criminal history may also subject an individual to denial of an initial application for a certificate, registration, or license and/or result in the revocation or suspension of an existing certificate, registration, or license. Requirements can vary by state, occupation, and/or licensing authority.
NU graduates will be subject to additional requirements on a program, certification/licensure, employment, and state-by-state basis that can include one or more of the following items: internships, practicum experience, additional coursework, exams, tests, drug testing, earning an additional degree, and/or other training/education requirements.
All prospective students are advised to review employment, certification, and/or licensure requirements in their state, and to contact the certification/licensing body of the state and/or country where they intend to obtain certification/licensure to verify that these courses/programs qualify in that state/country, prior to enrolling. Prospective students are also advised to regularly review the state's/country's policies and procedures relating to certification/licensure, as those policies are subject to change.
National University degrees do not guarantee employment or salary of any kind. Prospective students are strongly encouraged to review desired job positions to review degrees, education, and/or training required to apply for desired positions. Prospective students should monitor these positions as requirements, salary, and other relevant factors can change over time.