4-Week Courses
Start sooner and finish faster with our innovative course design.
Year-Round Enrollment
Our admissions team reviews applications year-round.
230K+ Alumni Worldwide
Become a member of NU's global community.
Program Overview
Demonstrate cultural and global awareness and learn to become a responsible citizen in a diverse society by earning a Minor in Global Studies. Coursework includes Global Communications, Film in a Global Context, Gender and Global Society, Ecological Revolutions, The Global Economy, and more.

The Western Association of Schools and Colleges (WASC) accredits public and private schools, colleges, and universities in the U.S.
Course Details
Requirements for the Minor
6 courses; 27 quarter units
SOC 330 Film in a Global Context – 4.50


Sub Header Text Here
Prerequisite: ENG 240
Examines how international cinema represents various aspects of societies and cultures outside the U.S. Representative films of Asia, Africa, Europe, Latin America, Australia and Oceania, and Canada may be studied.
HIS 340 Ecological Revolutions – 4.50


Sub Header Text Here
Prerequisite: ENG 240
Examines the relationships between humans and the natural environment over the last 500 years. Topics include conceptions of nature, the use of resources in different societies, the consequences of various forms of economic organization (particularly capitalism) on the environment, and the impact of technological change on the world's ecology.
HIS 330 The Global Economy – 4.50


Sub Header Text Here
Prerequisite: ENG 240
Examines changes associated with globalization since World War II, including changes in technology, urbanization, finance, markets, lending, the internationalization of production, the organization of work, and power relations among nations and world cultures. Investigates both theories of and popular responses to the new global economy.
HIS 320 Culture of Global Capitalism – 4.50


Sub Header Text Here
Prerequisite: ENG 102
Places contemporary cultural, economic and technological issues in a global and historical perspective. Examines the ways that capitalism, culture, and technology have interacted over the past 500 years to shape the places, peoples and societies that have come into existence in the modern world.
LIT 463 Contemporary World Literature – 4.50


Sub Header Text Here
Prerequisite: ENG 240 and LIT 100
Study of contemporary literary works from diverse cultures outside the Anglo-American literary tradition.
MUS 327 World Music – 4.50


Sub Header Text Here
Prerequisite: ENG 102
An exploration of musical traditions and techniques in a variety of cultures, including Japan, India, Native America, South America, and Africa. Broadens students' cultural understanding of music.
PHL 320 World Religions – 4.50


Sub Header Text Here
Prerequisite: ENG 102
Major world religions, including Hinduism, Buddhism, Confucianism, Taoism, Judaism, Christianity, and Islam, are surveyed in their historical, literary, and historical contexts. The sociology of religion is extensively addressed, and parallels in myths, rituals, conversion, and rites of passage are compared. Recent and contemporary religious trends are also addressed.
POL 350 International Relations – 4.50


Sub Header Text Here
Prerequisite: ENG 102
A survey of the nature of the international system and the theoretical framework used by political scientists to examine it; in particular, this course focuses on the decision-making process within the international arena. International negotiation and decision-making are utilized.
SCI 300 Geography – 4.50


Sub Header Text Here
Examination of relationships between geographical features of the earth and human societies. Includes the study of map construction, mapping tools, geographical data, and the influence of geomorphological features on the development and spatial distribution of political systems, languages, and religions.
SOC 320 Social Movements – 4.50


Sub Header Text Here
SOC 410 Gender and Society – 4.50


Sub Header Text Here
Prerequisite: ENG 240
Examines the sociological and historical experiences of sex, sexuality, and gender in the USA, focusing on their intersectionality with race, class, and other social variables. Analyzes dominant representations of gender roles and stereotypes in public culture as well as LGBTQ and other representations that challenge prevailing power structures.
Admissions
Enrolling in a university is a big decision. That's why our dedicated admissions team is here to guide you through the admissions process and help you find the right program for you and your career goals.
To that end, we've simplified and streamlined our application process, so you can get enrolled in your program right away. Because we accept and review applications year round, you can begin class as soon as next month, depending on your program and location of choice.
Learn more about undergraduate, graduate, military, and international student admissions, plus admissions information for transfer students. You can also learn more about our tuition rates and financial aid opportunities.
To speak with our admissions team, call (855) 355-6288 or request information and an advisor will contact you shortly. If you're ready to apply, simply start your application today.

Why Choose National University
Four-Week Courses
190+ Degree Programs
Online or On-Site
Year-Round Enrollment
Military Friendly
We're proud to be a Veteran-founded, San Diego-based nonprofit. Since 1971, our mission has been to provide accessible, achievable higher education to adult learners. Today, we educate students from across the U.S. and around the globe, with over 230,000 alumni worldwide.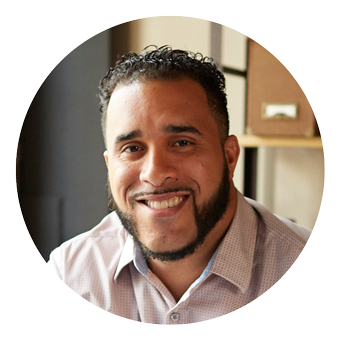 "National University has impacted my career. You can immediately apply what you learn in class to your business."
-Francisco R., Class of 2016


The Key Grant Scholarship
Do you qualify for a needs-based scholarship? Learn more about the NU Key Grant Scholarship and other scholarship opportunities to unlock the door to your dreams!
Program Disclosure
Successful completion and attainment of National University degrees do not lead to automatic or immediate licensure, employment, or certification in any state/country. The University cannot guarantee that any professional organization or business will accept a graduate's application to sit for any certification, licensure, or related exam for the purpose of professional certification.
Program availability varies by state. Many disciplines, professions, and jobs require disclosure of an individual's criminal history, and a variety of states require background checks to apply to, or be eligible for, certain certificates, registrations, and licenses. Existence of a criminal history may also subject an individual to denial of an initial application for a certificate, registration, or license and/or result in the revocation or suspension of an existing certificate, registration, or license. Requirements can vary by state, occupation, and/or licensing authority.
NU graduates will be subject to additional requirements on a program, certification/licensure, employment, and state-by-state basis that can include one or more of the following items: internships, practicum experience, additional coursework, exams, tests, drug testing, earning an additional degree, and/or other training/education requirements.
All prospective students are advised to review employment, certification, and/or licensure requirements in their state, and to contact the certification/licensing body of the state and/or country where they intend to obtain certification/licensure to verify that these courses/programs qualify in that state/country, prior to enrolling. Prospective students are also advised to regularly review the state's/country's policies and procedures relating to certification/licensure, as those policies are subject to change.
National University degrees do not guarantee employment or salary of any kind. Prospective students are strongly encouraged to review desired job positions to review degrees, education, and/or training required to apply for desired positions. Prospective students should monitor these positions as requirements, salary, and other relevant factors can change over time.