Bachelor of Arts in Interdisciplinary Studies with an Inspired Teaching and Learning Preliminary Multiple Subject Teaching Credential (California) 
4-week Courses
Start sooner and finish faster with our innovative course design.
Year-Round Enrollment
Our admissions team reviews applications year-round.
230K+ Alumni Worldwide
Become a member of NU's global community.
Program Overview
*Please Note: To avoid interruptions to program progress and/or financial aid arrangements, students need to satisfy/pass the Basic Skills Requirement (e.g., CBEST) and Subject Matter Competency Requirement (e.g., CSET) PRIOR to starting the multiple credential area method courses.
For additional information on credential requirements, please see the Sanford College of Education Credential Information section of the catalog.

The Western Association of Schools and Colleges (WASC) accredits public and private schools, colleges, and universities in the U.S.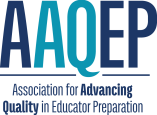 Course Details
Preparation for the Major
Preparation for the Major
3 courses; 13.5 quarter units
LIT 100 Introduction to Literature – 4.50


Sub Header Text Here
Prerequisite: ENG 102
An overview of the main genres of literature, including fiction, poetry and drama. Examines literary language and different approaches to literary criticism designed to increase student confidence when responding to literature.
HIS 410 California History – 4.50


Sub Header Text Here
Prerequisite: ENG 102
Through an historical and literary approach, this course examines the interaction of the hopes and dreams of the peoples of California from the arrival of the first peoples to the post-World War II boom. May involve work in oral history.
MTH 209A Fundamentals of Mathematics I – 4.50


Sub Header Text Here
Prerequisite: MTH 12A and MTH 12B
A study of the real number system and its subsystems, ancient and modern numeration systems, problem-solving and simple number theory. Includes teaching materials and discussion of today's professional organizations. This is a content course, not a methods course.
Interdisciplinary Study Core Requirements
6 courses; 27 quarter units
BIS 301 Intro to Interdisc. Studies – 4.50


Sub Header Text Here
This course is designed to develop the mindset of a holistic thinker or inter-disciplinarian and that of a knowledge explorer, a participant observer and citizen leader in a culturally-diverse and interdependent world. The course is organized around instructional units and a number of related modules. It is based on a principle of "information-giving, information-receiving, and information-exchanging." Emphasis is placed on reading, reflection, web resources and enrichment lectures, action research, writing, dialogue, and debate.
ENG 350 Fundamentals of Linguistics – 4.50


Sub Header Text Here
Prerequisite: ENG 102
An introduction to contemporary linguistics. Covers the phonology, morphology and syntax of the English language with an emphasis on language acquisition as related to the developmental stages of childhood. The course is especially designed for students intending to teach elementary school students.
MTH 301 Fundamentals of Mathematics II – 4.50


Sub Header Text Here
Prerequisite: MTH 209A
This continuation of MTH 209A includes concepts of measurement, geometry, probability and statistics, elementary synthetic and Euclidean Geometry. Computer programming in BASIC is introduced. Methods are incorporated whenever possible. However, both MTH 209A and MTH 301 are content/concept courses as prescribed by State regulations, not methods courses. Calculator may be required.
ART 329 World Art – 4.50


Sub Header Text Here
Prerequisite: ENG 102
This course approaches the fundamentals of visual and applied arts from a global perspective and provides an overview of non-Western art from ancient times to the present. Specific areas of focus are the art of South Asia and the Islamic World, East Asia, Pre-Columbian Central and South America, Native North America, Africa and Oceania. Students learn how to look at, appreciate, and critically think and write about art from the perspectives of a diversity of cultures and historical eras.
BIS 401 Interdisciplinary Practice: In – 4.50


Sub Header Text Here
Prerequisite: BIS 301 and four additional courses from the major
This course is a sequel to the introductory course interdisciplinary studies, BIS 301. It is the second of three course courses in the Bachelor of Arts program. It is a "how-to course" on interdisciplinary inquiry designed to provide students with an opportunity to use digital tools to explore and examine the assumptions and the relevance of connectivity between and among various disciplines on the College of Letters and Sciences. It is anticipated that the students will learn how to examine issues critically and approach problems holistically. They will also learn how to integrate the knowledge acquired in their program of study to date and create a space and a voice to demonstrate the practice of interdisciplinary.
BIS 499 Interdisciplinary Studies Proj – 4.50


Sub Header Text Here
This is an eight-week, 4.5 quarter unit capstone course that focuses on portfolio and research methodologies. It is designed to provide students with an opportunity to integrate lessons learned from interdisciplinary portfolio-building and understand the craft of interdisciplinary research. The main course content areas include: 1) Portfolio packaging and interdisciplinary analysis on a topic as a model for students, 2) Internet research, 3) Developing an interdisciplinary research project, 4) Paper editing, 5) Constructing a sound argument, and 6) Clarifying elements across disciplinary boundaries. Grading is H, S or U only. Course is eligible for In Progress (IP) grade.
Upper Division Requirements
5 courses; 22.5 quarter units
COM 380 Democracy in the Info. Age – 4.50


Sub Header Text Here
Prerequisite: ENG 102
A critical examination of the media and power in modern democracies. Covers theories of democratic participation and media responsibility, as measured against contemporary practices around the world. Explores effects of television news, popular access to video and electronic technologies, and global electronic networks on contemporary political and cultural discourse.
HIS 320 Culture of Global Capitalism – 4.50


Sub Header Text Here
Prerequisite: ENG 102
Places contemporary cultural, economic and technological issues in a global and historical perspective. Examines the ways that capitalism, culture, and technology have interacted over the past 500 years to shape the places, peoples and societies that have come into existence in the modern world.
SCI 300 Geography – 4.50


Sub Header Text Here
Examination of relationships between geographical features of the earth and human societies. Includes the study of map construction, mapping tools, geographical data, and the influence of geomorphological features on the development and spatial distribution of political systems, languages, and religions.
BIS 405 Genetic Anthropology – 4.50


Sub Header Text Here
Prerequisite: BIS 301; Recommended: Prior completion of: MTH 215
This elective is open to non-science majors. This trans-disciplinary course is a comprehensive team science approach to learning the basic concepts of genetic anthropology, human evolution, migration and cultural diversity, genetics and human variation, and epidemiology of disease. It will make use of computer technology. Students will participate in virtual learning environments and be introduced to interdisciplinary case studies. Teams of students will engage in investigative data search and analysis. Patterns of human migration will be examined within the context of cultural diversity, language, and the impact of environment on disease.
MTH 410 Technology in Math Education – 4.50


Sub Header Text Here
Prerequisite: MTH 215, or MTH 216A and MTH 216B, or MTH 301
Computer Technology in the Mathematics Classroom An overview of the computer-based technology in the mathematics classroom. Evaluates graphing calculators, and computer software such as Maple, Scientific Workplace, Geometer¿s Sketchpad, MiniTab, SPSS, and others to determine their value in illuminating concepts in the curriculum.
Degree and Course Requirements
To receive a Bachelor of Arts in Interdisciplinary Studies with an Inspired Teaching and Learning Multiple Subjects Teaching Credential (California), candidates must complete at least 180 quarter units as articulated below, 45 of which must be completed in residence at National University and 76.5 of which must be completed at the upper-division level, including a minimum 69 units of the University General Education. In the absence of transfer credit, additional general electives may be necessary to satisfy total units for the degree. The following courses are specific degree requirements. All candidates must meet California's Basic Skills Requirement and Subject Examination for Teachers prior to starting the multiple subject credential method courses.
Students should refer to the section on undergraduate admission procedures for specific information on admission and evaluation as well as the Sanford College of Education Credential Information section of the catalog.
Program Learning Outcomes
Demonstrate an understanding of interdisciplinary theory and the practice of critical thinking for the collection, validation, analysis, and synthesis of historical data and new information.
Explain the integration of knowledge in a global contact and engage in collaborative research across disciplines.
Identify and appreciate the cultural perspectives of world view.
Use information communications technology for knowledge sharing and the interdisciplinary approach.
Admissions
Enrolling in a university is a big decision. That's why our dedicated admissions team is here to guide you through the admissions process and help you find the right program for you and your career goals.
To that end, we've simplified and streamlined our application process, so you can get enrolled in your program right away. Because we accept and review applications year round, you can begin class as soon as next month, depending on your program and location of choice.
Learn more about undergraduate, graduate, military, and international student admissions, plus admissions information for transfer students. You can also learn more about our tuition rates and financial aid opportunities.
To speak with our admissions team, call (855) 355-6288 or request information and an advisor will contact you shortly. If you're ready to apply, simply start your application today.

Why Choose National University
Four-Week Courses
190+ Degree Programs
Online or On-Site
Year-Round Enrollment
Military Friendly
We're proud to be a Veteran-founded, San Diego-based nonprofit. Since 1971, our mission has been to provide accessible, achievable higher education to adult learners. Today, we educate students from across the U.S. and around the globe, with over 230,000 alumni worldwide.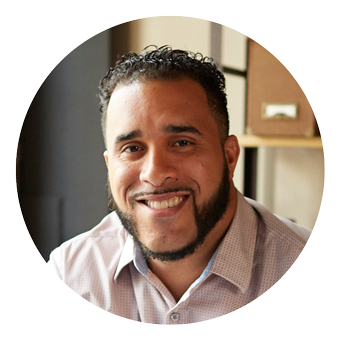 "National University has impacted my career. You can immediately apply what you learn in class to your business."
-Francisco R., Class of 2016


The Key Grant Scholarship
Do you qualify for a needs-based scholarship? Learn more about the NU Key Grant Scholarship and other scholarship opportunities to unlock the door to your dreams!
Program Disclosure
Successful completion and attainment of National University degrees do not lead to automatic or immediate licensure, employment, or certification in any state/country. The University cannot guarantee that any professional organization or business will accept a graduate's application to sit for any certification, licensure, or related exam for the purpose of professional certification.
Program availability varies by state. Many disciplines, professions, and jobs require disclosure of an individual's criminal history, and a variety of states require background checks to apply to, or be eligible for, certain certificates, registrations, and licenses. Existence of a criminal history may also subject an individual to denial of an initial application for a certificate, registration, or license and/or result in the revocation or suspension of an existing certificate, registration, or license. Requirements can vary by state, occupation, and/or licensing authority.
NU graduates will be subject to additional requirements on a program, certification/licensure, employment, and state-by-state basis that can include one or more of the following items: internships, practicum experience, additional coursework, exams, tests, drug testing, earning an additional degree, and/or other training/education requirements.
All prospective students are advised to review employment, certification, and/or licensure requirements in their state, and to contact the certification/licensing body of the state and/or country where they intend to obtain certification/licensure to verify that these courses/programs qualify in that state/country, prior to enrolling. Prospective students are also advised to regularly review the state's/country's policies and procedures relating to certification/licensure, as those policies are subject to change.
National University degrees do not guarantee employment or salary of any kind. Prospective students are strongly encouraged to review desired job positions to review degrees, education, and/or training required to apply for desired positions. Prospective students should monitor these positions as requirements, salary, and other relevant factors can change over time.