4-Week Courses
Start sooner and finish faster with our innovative course design.
Year-Round Enrollment
Our admissions team reviews applications year-round.
230K+ Alumni Worldwide
Become a member of NU's global community.
Program Overview
A Minor in Pre-Law Studies helps prepare business professionals for the increasing legal implications of business in a global environment. Coursework includes topics such as legal aspects of business, legal writing and research, negotiation fundamentals, and ethics.

The Western Association of Schools and Colleges (WASC) accredits public and private schools, colleges, and universities in the U.S.
Course Details
Program Requirements for the Minor
6 courses; 27 quarter units
LAW 204 Legal Aspects of Business I – 4.50


Sub Header Text Here
A survey of contracts, sales, agencies, personal property, commercial paper and associated topics. Emphasizes prevention of litigation and liability arising from business operations.
LAW 305 Legal Aspects of Business II – 4.50


Sub Header Text Here
Prerequisite: LAW 204
A sequential course to LAW 204. A survey of business organizations (partnerships, corporations, government regulations), property (real property and leasing, estates, community property), business torts, business crimes and associated topics. Emphasizes prevention of litigation and liability arising from business operations.
LAW 408 Legal Writing Research and Ora – 4.50


Sub Header Text Here
This class is devoted to learning the written and oral skills necessary for presentation of legal issues. Students will prepare and argue an appellate case in moot court format. Each student will prepare an appellate brief for one side of a case dealing with a controversial current legal issue. In team format students will then argue the issue presented before a panel of judges. To prepare for oral argument students will visit and discuss presentations made before the Trial Courts and the California Court of Appeal.
LAW 400 Current Legal Issues – 4.50


Sub Header Text Here
This course will review contemporary issues including minority rights, abortion, free speech and criminal justice with a special emphasis on the affect these issues have on the business community
ADR 405 Negotiation Fundamentals – 4.50


Sub Header Text Here
An introductory interactive course designed for students and the business professional to develop the verbal and analytical skills required to perform effectively as a negotiator in conflict situations. Students will participate in negotiating exercises, and learn different negotiating techniques through simulations, videos, and case studies.
MGT 400 Ethics in Law, Business & Mgmt – 4.50


Sub Header Text Here
Exploration of values and ethics in businesses that operate locally and internationally. Moral philosophies, values, conflict of interests, discrimination, business cultures, and ethical standards are critically presented. Ethical leadership of people, technology and sustainability are used in the development and implementation of ethical business programs.
Admissions
Enrolling in a university is a big decision. That's why our dedicated admissions team is here to guide you through the admissions process and help you find the right program for you and your career goals.
To that end, we've simplified and streamlined our application process, so you can get enrolled in your program right away. Because we accept and review applications year round, you can begin class as soon as next month, depending on your program and location of choice.
Learn more about undergraduate, graduate, military, and international student admissions, plus admissions information for transfer students. You can also learn more about our tuition rates and financial aid opportunities.
To speak with our admissions team, call (855) 355-6288 or request information and an advisor will contact you shortly. If you're ready to apply, simply start your application today.

Why Choose National University
Four-Week Courses
190+ Degree Programs
Online or On-Site
Year-Round Enrollment
Military Friendly
We're proud to be a Veteran-founded, San Diego-based nonprofit. Since 1971, our mission has been to provide accessible, achievable higher education to adult learners. Today, we educate students from across the U.S. and around the globe, with over 230,000 alumni worldwide.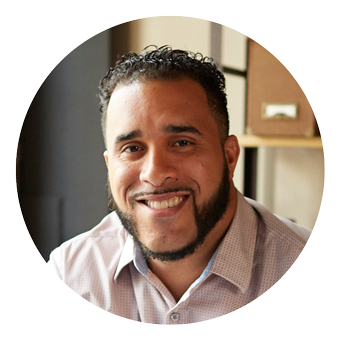 "National University has impacted my career. You can immediately apply what you learn in class to your business."
-Francisco R., Class of 2016


The Key Grant Scholarship
Do you qualify for a needs-based scholarship? Learn more about the NU Key Grant Scholarship and other scholarship opportunities to unlock the door to your dreams!
Program Disclosure
Successful completion and attainment of National University degrees do not lead to automatic or immediate licensure, employment, or certification in any state/country. The University cannot guarantee that any professional organization or business will accept a graduate's application to sit for any certification, licensure, or related exam for the purpose of professional certification.
Program availability varies by state. Many disciplines, professions, and jobs require disclosure of an individual's criminal history, and a variety of states require background checks to apply to, or be eligible for, certain certificates, registrations, and licenses. Existence of a criminal history may also subject an individual to denial of an initial application for a certificate, registration, or license and/or result in the revocation or suspension of an existing certificate, registration, or license. Requirements can vary by state, occupation, and/or licensing authority.
NU graduates will be subject to additional requirements on a program, certification/licensure, employment, and state-by-state basis that can include one or more of the following items: internships, practicum experience, additional coursework, exams, tests, drug testing, earning an additional degree, and/or other training/education requirements.
All prospective students are advised to review employment, certification, and/or licensure requirements in their state, and to contact the certification/licensing body of the state and/or country where they intend to obtain certification/licensure to verify that these courses/programs qualify in that state/country, prior to enrolling. Prospective students are also advised to regularly review the state's/country's policies and procedures relating to certification/licensure, as those policies are subject to change.
National University degrees do not guarantee employment or salary of any kind. Prospective students are strongly encouraged to review desired job positions to review degrees, education, and/or training required to apply for desired positions. Prospective students should monitor these positions as requirements, salary, and other relevant factors can change over time.