Minor in Criminal Justice Administration
4-Week Courses
Start sooner and finish faster with our innovative course design.
Year-Round Enrollment
Our admissions team reviews applications year-round.
230K+ Alumni Worldwide
Become a member of NU's global community.
Program Overview
The minor in criminal justice administration is designed to provide you with a selective overview of the criminal justice system. To fulfill the requirements for the criminal justice administration minor, you can take any six courses listed as upper-division requirements for the major and beginning with CJA prefixes.

The Western Association of Schools and Colleges (WASC) accredits public and private schools, colleges, and universities in the U.S.
Course Details
Course Listing
Requirements for the Minor
6 courses; 27 quarter units
To fulfill the requirements for the minor, students can take any six (6) courses listed as upper-division requirements for the major and beginning with CJA prefixes. (Prerequisites may be required depending on courses chosen.)
CJA 356 Criminal Evidence – 4.50


Sub Header Text Here
A study of the elements of criminal law as applied to various theories of criminal evidence to enhance understanding of the various issues facing prosecutors, criminal justice practitioners and law enforcement agents. This course will explore the application of evidentiary issues and its relationship to investigations and criminal conduct.
CJA 400 Gangs in America – 4.50


Sub Header Text Here
Exposes students to the basic trends of criminal behavior as it relates to gangs in America and the causative and contributory factors of gang behavior. It explores the general personality, intellectual and social perspectives of criminal behavior as it relates to gangs.
CJA 401 Criminal Intelligence – 4.50


Sub Header Text Here
Exposes students to the basic trends of criminal intelligence as it relates terrorism around the world. The focus will be on the domestic and international threats of terrorism and the basic security issues that surround terrorism today. The student will gain an understanding of terrorism and the many factors that support and drive the terrorist movements throughout the world. The students will also analyze the laws and special forces which nations within the international community have created to meet this challenge. This course also presents an overview of computer crimes and the use of the internet to disrupt computer services throughout the world. The student will learn about emerging laws and digital solutions to block the use or spread of digital crimes or terrorism.
CJA 434 Survey of Forensic Sciences – 4.50


Sub Header Text Here
An introduction to the forensic sciences. Includes topics such as forensic photography, firearms and tool mark identification, the examination of questioned documents, hair and fiber analysis, serology, instrumental analysis, forensic pathology and odontology and forensic psychology.
CJA 441 Organized & White Collar Crime – 4.50


Sub Header Text Here
This course will expose the students to elite and corporate deviance, the incidence and prevalence of white collar and organized crimes. The course explores the theoretical foundations of all types of occupational crimes, with a comparative, analytical global look at these crimes. It also exposes the students to the forms and causes of these crimes, the legal and law enforcement and societal responses to such crimes.
CJA 443 Curr Issues in Law Enforcement – 4.50


Sub Header Text Here
Using a seminar approach, this course focuses on current specific problems and issues within the law enforcement community. Topics may include police morale, the retention of sworn personnel and future trends in law enforcement.
CJA 448 Violence and Society – 4.50


Sub Header Text Here
An exploration of methods, patterns and meanings of individual and collective violence. Focuses on gangs, terrorists and the assaultive individual. Students analyze the causes of violence, attitudes toward violence and methods of controlling violence as well as the impact of gun control.
CJA 457 Minorities/Crime/Soc. Justice – 4.50


Sub Header Text Here
A review of the criminological literature and theoretical applications of the law and criminal justice as seen from a racial, gender specific, class and ethnic orientation.
CJA 458 Financial Investigations – 4.50


Sub Header Text Here
Investigates the accounting steps required to effectively pursue financial crimes. Topics include the five standards of proof, different classifications of evidence as well as the intricacies involved in how an investigator might develop the evidence necessary for a forfeiture proceeding.
CJA 459 Crime and the Media – 4.50


Sub Header Text Here
Explore the complex relationship between media and the criminal justice system. Gain understanding of how media influences both public opinion and the criminal justice system.
CJA 464 Constitutional Law for CJ – 4.50


Sub Header Text Here
A study of the fundamentals of the U.S. Constitution, the rights and protections of the accused; an exploration of the case law and the judicial system, the rights and responsibilities of the police and citizenry.
CJA 465 Practicum in Criminal Justice – 1.50


Sub Header Text Here
A practicum designed for students seeking field experience in law enforcement. Students receive academic guidance from criminal justice faculty and supervision at the field placement site. Typically, the practicum requires students to work a minimum of 100-150 hours under supervision. At the completion of the practicum, students are required to write an in-depth research paper about their experiences during their placements with coordination and support from their faculty advisor and field supervisor. Units are arranged and determined based on assignment and number of hours prearranged at the placement site. Grading is S or U only.
CJA 467 Intl. & Domestic Terrorism – 4.50


Sub Header Text Here
Exposes the students to the basics of terrorism and its global impact; terrorism investigation and intervention strategies. It describes the factors to be considered when implementing psychological, social, investigative and legal techniques against terrorism and its related crimes.
CJA 540 International CJA Experience – 4.50


Sub Header Text Here
Visit foreign countries and investigate the origins of modern courts, corrections, and law enforcement that are historical precursors of the current U.S. legal and criminal justice system. Students develop a thorough understanding of the emergence of criminal justice and forensic science through lectures and presentations by experts and historians of the criminal justice systems in the host countries. Grading is Satisfactory/Unsatisfactory only.
Admissions
Enrolling in a university is a big decision. That's why our dedicated admissions team is here to guide you through the admissions process and help you find the right program for you and your career goals.
To that end, we've simplified and streamlined our application process, so you can get enrolled in your program right away. Because we accept and review applications year round, you can begin class as soon as next month, depending on your program and location of choice.
Learn more about undergraduate, graduate, military, and international student admissions, plus admissions information for transfer students. You can also learn more about our tuition rates and financial aid opportunities.
To speak with our admissions team, call (855) 355-6288 or request information and an advisor will contact you shortly. If you're ready to apply, simply start your application today.

Why Choose National University
Four-Week Courses
190+ Degree Programs
Online or On-Site
Year-Round Enrollment
Military Friendly
We're proud to be a Veteran-founded, San Diego-based nonprofit. Since 1971, our mission has been to provide accessible, achievable higher education to adult learners. Today, we educate students from across the U.S. and around the globe, with over 230,000 alumni worldwide.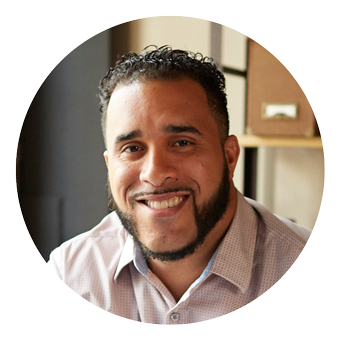 "National University has impacted my career. You can immediately apply what you learn in class to your business."
-Francisco R., Class of 2016


The Key Grant Scholarship
Do you qualify for a needs-based scholarship? Learn more about the NU Key Grant Scholarship and other scholarship opportunities to unlock the door to your dreams!
Program Disclosure
Successful completion and attainment of National University degrees do not lead to automatic or immediate licensure, employment, or certification in any state/country. The University cannot guarantee that any professional organization or business will accept a graduate's application to sit for any certification, licensure, or related exam for the purpose of professional certification.
Program availability varies by state. Many disciplines, professions, and jobs require disclosure of an individual's criminal history, and a variety of states require background checks to apply to, or be eligible for, certain certificates, registrations, and licenses. Existence of a criminal history may also subject an individual to denial of an initial application for a certificate, registration, or license and/or result in the revocation or suspension of an existing certificate, registration, or license. Requirements can vary by state, occupation, and/or licensing authority.
NU graduates will be subject to additional requirements on a program, certification/licensure, employment, and state-by-state basis that can include one or more of the following items: internships, practicum experience, additional coursework, exams, tests, drug testing, earning an additional degree, and/or other training/education requirements.
All prospective students are advised to review employment, certification, and/or licensure requirements in their state, and to contact the certification/licensing body of the state and/or country where they intend to obtain certification/licensure to verify that these courses/programs qualify in that state/country, prior to enrolling. Prospective students are also advised to regularly review the state's/country's policies and procedures relating to certification/licensure, as those policies are subject to change.
National University degrees do not guarantee employment or salary of any kind. Prospective students are strongly encouraged to review desired job positions to review degrees, education, and/or training required to apply for desired positions. Prospective students should monitor these positions as requirements, salary, and other relevant factors can change over time.