Master of Science in Marketing
4-Week Courses
Start sooner and finish faster with our innovative course design.
Year-Round Enrollment
Our admissions team reviews applications year-round.
230K+ Alumni Worldwide
Become a member of NU's global community.
Program Overview
Enhance your marketing skills to get to the next level in your career by earning a Master of Science in Marketing. The program will develop your marketing knowledge and strengthen your branding expertise through workshop-style classes, experiential curriculum, and digital leadership.
With the emergence of digital marketing technologies, marketing has become a highly scientific, data-driven and interdisciplinary practice. The rapid growth in areas such as behavioral targeting, social media marketing, mobile marketing, demand generations, marketing analytics, marketing automation, and marketing operations has created a significant demand for highly trained and experienced marketing professionals.
The MS in Marketing program is designed to provide a flexible and well-rounded curriculum to accommodate students with diverse educational backgrounds and experiences. Throughout the program, you'll receive in-depth training in all areas of marketing, including strategy, innovation, branding, social media, market research, buyer behavior, product management and international marketing.
Experience-based learning is an integral component of the MS Marketing program. The program is grounded in providing real-world project experiences with the opportunity to acquire practical, hands-on knowledge to establish or further your career in the marketing profession.

The Western Association of Schools and Colleges (WASC) accredits public and private schools, colleges, and universities in the U.S.
Course Details
Requirements for the Major
10 courses; 45 Quarter units
Core Requirements
6 courses; 27 quarter units
MKT 602 Marketing Management – 4.50


Sub Header Text Here
An in-depth examination of marketing environments and the impact marketing activities have on organizational operations in competitive, global, multicultural business settings, the course discusses both domestic and international frameworks of the fundamental marketing functions of product, pricing, distribution, and promotion. It explores and analyzes modern marketing problems and solutions from conceptual, legal, social, and ethical perspectives. It explains marketing information systems and the use of advanced technologies in marketing decision making.
MKT 620 Consumer Behavior – 4.50


Sub Header Text Here
Prerequisite: MKT 602
An in-depth study of how psychological, sociological, and cultural variables influence buying behavior and marketing strategy development. It focuses on identifying the relevant behavioral variables in a given product purchase situation and determining how marketing strategy can be adapted to meet the ways in which consumers perceive, select, and buy. It uses advanced cases and a field study project.
MKT 631 Global Marketing – 4.50


Sub Header Text Here
Prerequisite: MKT 602
A study of strategic planning and organizing for international marketing, researching global markets, marketing consumer products, industrial products, and services in the world market, the course explores the international advertising and promotion effort, personal selling and personnel management, pricing, distribution systems, export trade mechanics and logistics, financial requirements for international marketing, and coordinating and controlling global operations. It also discusses the effect of trade agreements on international business.
MKT 634 Market Research – 4.50


Sub Header Text Here
Prerequisite: MKT 602
An examination of principles and techniques of market research with emphasis on quantitative applications, this course focuses on defining organizational information needs and designing appropriate research methods to obtain information. It covers qualitative and quantitative research methodologies, secondary research, internal market intelligence systems, and data analysis.
MKT 651 Mobile Marketing – 4.50


Sub Header Text Here
Prerequisite: MKT 602
This course covers how mobile marketing is defining business today, including strategy, tracking ROI, advertising, applications and mobile websites. From text messaging to QR codes, consumer interactions with mobile devices, and the laws and ethics of mobile marketing are explored in this course.
MKT 660 Strategic Marketing Simulation – 4.50


Sub Header Text Here
Prerequisite: MKT 602; MKT 620; MKT 631 and MKT 634
Students will participate in a group simulation activity and will have hands on "live" experience, making strategic marketing decisions that affect the business viability. Students master the marketing concepts of production, channels of distribution, branding, promotion, segmentation, targeting, pricing and competition as they make decisions that affect the future profitability of the business entity.
Elective Requirements
4 courses; 18 quarter units
Students must select four (4) of the following elective courses.
MGT 603 Business Operations Management – 4.50


Sub Header Text Here
This course presents a customer-oriented view of operations within an organization. Guided by the organization's strategic plan, operations deliver the products and services to the customers. This course explores how this delivery is accomplished with efficiency and effectiveness. Components of the course include issues of quality, physical design, and systems management.
IBU 606 Global Business – 4.50


Sub Header Text Here
An analysis of the global economic, political, and cultural factors affecting international business, this course provides an overview of international trade and investment theory, the pros and cons of protectionism, the global financial environment, and the role of the multinational corporation. It analyzes international sourcing, marketing, and strategic management for global business.
ECO 607 Eco. for Managerial Decisions – 4.50


Sub Header Text Here
Recommended: Prior completion of: MNS 601
In this course, students study the price system, market structure, and consumer theory as they apply to managers in a variety of decision-making environments. This course covers the use of mathematical and economic decision-making tools for determining optimal levels of output, resource usage, and capacity planning.
MKT 653 Social Media – 4.50


Sub Header Text Here
IBU 637 Comparative Int'l Management – 4.50


Sub Header Text Here
This course studies the impact of country-specific cultural, economic and legal factors on the theory and practice of managing multinational corporations. Case studies focusing on North American, Latin American, European and Asian settings are used to illustrate the feasibility of adapting and combining different national management styles in the operations of domestic and multinational corporations.
SCM 610 Supply Chain Collaboration – 4.50


Sub Header Text Here
Supply Chain Collaboration focuses on aligning business processes and goals between firms within the supply chain toward improving the performance of all members. This course presents the eight managerial processes at the strategic and operational levels, first within the firm and then between firms. Successful Supply Chain Collaboration requires cross-functional integration, right-sizing of partnerships and correct adoption of performance measures, which will be studied in depth with attention to practical applications and deployment techniques.
IBU 641 Topics in Int'l Business – 4.50


Sub Header Text Here
A seminar-style course covering trends and new areas of interest in international business with a focus on country and regional business environments. Examples of topics covered are: Assessing and analyzing international markets based on cultural, country risk, taxation, government intervention and other factors that facilitate or hinder doing business in specific locations; business ethics in international environments; economic integration in Europe and South America, etc. Students with an international background are encouraged to share their knowledge of specific national business environments.
MGT 604 Project and Program Management – 4.50


Sub Header Text Here
This course provides a foundation of theory and practice for managing the successful use of project or program approaches to complete work in organizations. Students explore a wide-variety of projects and programs. Specific topics include the definition and application of these approaches, development of work plans, and measurement and evaluation of results.
COM 610 Integrated Marketing Comm – 4.50


Sub Header Text Here
Covers IMC process for creating and fostering relationships with customers and public through strategically controlling or influencing messages sent to and exchanged with these groups. Course teaches effective integration of an organization's marketing communication initiatives. Through case analysis, students learn how IMC has become critical to marketing efforts.
IBU 645 Intl Entrepreneurship Project – 4.50


Sub Header Text Here
Examine the cross-border operations of multinational companies focusing on country assessment and market entry, market research, segmentation, marketing mix adaptation, outsourcing and global Corporate Social Responsibility. Also includes the role of exchange rates, the mechanics and institutional structure of global trade and payments, as well as the role of social media in global operations. Students will prepare an applied international business project
Degree and Course Requirements
To receive a Master of Science in Marketing, students must complete 45 quarter units of graduate work. A total of 4.5 quarter units of transferred, graduate credit may be granted for equivalent graduate work ended, as it applies to this degree and if the units not used in earning another advanced degree.
Program Learning Outcomes
Upon successful completion of this program, students will be able to:
Analyze important terminology, concepts, principles, theories, analytic techniques, and facts used in the field of marketing for effective decision-making.
Integrate Marketing with various functions of business organization to create, capture, and deliver value.
Apply digital tools in developing marketing strategies, organizational communication, business operations, and customer relations.
Apply ethical problems within marketing and business situations, choose a resolution, and justify that ethical choice.
Develop a global strategic marketing plan that addresses the global forces in the business environment of a firm.
Admissions
Enrolling in a university is a big decision. That's why our dedicated admissions team is here to guide you through the admissions process and help you find the right program for you and your career goals.
To that end, we've simplified and streamlined our application process, so you can get enrolled in your program right away. Because we accept and review applications year round, you can begin class as soon as next month, depending on your program and location of choice.
Learn more about undergraduate, graduate, military, and international student admissions, plus admissions information for transfer students. You can also learn more about our tuition rates and financial aid opportunities.
To speak with our admissions team, call (855) 355-6288 or request information and an advisor will contact you shortly. If you're ready to apply, simply start your application today.

Why Choose National University
Four-Week Courses
190+ Degree Programs
Online or On-Site
Year-Round Enrollment
Military Friendly
We're proud to be a Veteran-founded, San Diego-based nonprofit. Since 1971, our mission has been to provide accessible, achievable higher education to adult learners. Today, we educate students from across the U.S. and around the globe, with over 230,000 alumni worldwide.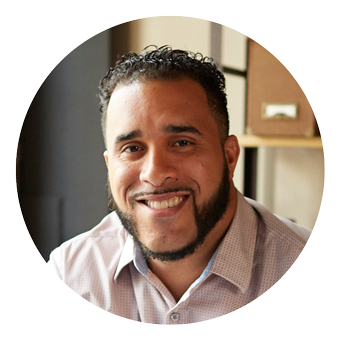 "National University has impacted my career. You can immediately apply what you learn in class to your business."
-Francisco R., Class of 2016


The Key Grant Scholarship
Do you qualify for a needs-based scholarship? Learn more about the NU Key Grant Scholarship and other scholarship opportunities to unlock the door to your dreams!
Program Disclosure
Successful completion and attainment of National University degrees do not lead to automatic or immediate licensure, employment, or certification in any state/country. The University cannot guarantee that any professional organization or business will accept a graduate's application to sit for any certification, licensure, or related exam for the purpose of professional certification.
Program availability varies by state. Many disciplines, professions, and jobs require disclosure of an individual's criminal history, and a variety of states require background checks to apply to, or be eligible for, certain certificates, registrations, and licenses. Existence of a criminal history may also subject an individual to denial of an initial application for a certificate, registration, or license and/or result in the revocation or suspension of an existing certificate, registration, or license. Requirements can vary by state, occupation, and/or licensing authority.
NU graduates will be subject to additional requirements on a program, certification/licensure, employment, and state-by-state basis that can include one or more of the following items: internships, practicum experience, additional coursework, exams, tests, drug testing, earning an additional degree, and/or other training/education requirements.
All prospective students are advised to review employment, certification, and/or licensure requirements in their state, and to contact the certification/licensing body of the state and/or country where they intend to obtain certification/licensure to verify that these courses/programs qualify in that state/country, prior to enrolling. Prospective students are also advised to regularly review the state's/country's policies and procedures relating to certification/licensure, as those policies are subject to change.
National University degrees do not guarantee employment or salary of any kind. Prospective students are strongly encouraged to review desired job positions to review degrees, education, and/or training required to apply for desired positions. Prospective students should monitor these positions as requirements, salary, and other relevant factors can change over time.