Master of Science in Designing Instructional and Educational Technology
4-Week Courses
Start sooner and finish faster with our innovative course design.
Year-Round Enrollment
Our admissions team reviews applications year-round.
230K+ Alumni Worldwide
Become a member of NU's global community.
Program Overview
Impact and enhance student learning experiences and explore the changes and opportunities that technology presents to modern education by pursuing a Master of Science in Designing Educational and Instructional Technology. This degree program will prepare you with the skills and tools needed to succeed in this exciting field.
Throughout the Master of Science in Instructional Technology program, you'll experience application of emerging technologies to resolve instructional problem, and learn to use their newfound knowledge and skills to improve instruction, whether in education, business, industry, or government. You'll also receive extensive technical training and learn to integrate multimedia elements into simulations, virtual worlds, and learning objectives.
This learning technology degree opens the door for a career in education in K-12 technology coordination in public, private, home school, and virtual school instruction settings, including in online instruction in higher education.

The Western Association of Schools and Colleges (WASC) accredits public and private schools, colleges, and universities in the U.S.
Course Details
Course Listing
Core Requirements
10 courses; 45 quarter units
EID 600 Technology Foundations – 4.50


Sub Header Text Here
Technology Foundations serves as MSDIET program introduction. Course format forecasts program expectations, introduces the five lenses of educational technology evaluation (theory, tools, practice, design & assessment). Key concepts defined. Hands on project-based instructional design practices introduced and scholarly research begins
EID 610 Instructional Design* – 4.50


Sub Header Text Here
Recommended Preparation: EID 600 with a minimum grade of C.
Overview of instructional tools and design processes used to create robust learning objects and dynamic learning environments. Relevant theories applied to creation of instructional strategies, learning objectives, and assessment of outcomes. Students continue scholarly research and hands-on projects.
EID 620 Education, Theory & Technology* – 4.50


Sub Header Text Here
Recommended Preparation: EID 600 with a minimum grade of C.
Students explore relationship between extant theory and instructional. Technology viewed as a value-neutral tool applied to enhance communication and cognition.
EID 630 Media Based Learning Objects* – 4.50


Sub Header Text Here
Recommended Preparation: EID 600 with a minimum grade of C.
Media Rich learning objects, supported by learning theory created for real world application. Emphasis on UX.
EID 640 Developing Online Courseware* – 4.50


Sub Header Text Here
Recommended Preparation: EID 600 with a minimum grade of C.
Learners step into the role of course designer as they explore the affordances and constraints of distant learning modalities. Tools, theory, and calibrated learner needs are considered as original learning environments are crafted and evaluated for their efficacy as tools of teaching, learning, engaging and community building.
EID 650 Media Rich Instruction* – 4.50


Sub Header Text Here
Recommended Preparation: EID 600 with a minimum grade of C.
Overview of audio and video tools. Introduces techniques and design skills for craft engaging, comprehensible learning objects. Emphasis on audience. Media choice supported by theory. Emphasis on narrative-supported learner-engagement.
EID 660 Simulated Realities & Learning* – 4.50


Sub Header Text Here
Recommended Preparation: EID 600 with a minimum grade of C.
Deep dive into the tools, theory, and practice of using simulation, games, virtual spaces (AR, MR, & MR), and representational avatars to enhance interactive learning environments. Instructor return on investment considerations explored.
EID 670 Technology and Leadership* – 4.50


Sub Header Text Here
Recommended Preparation: EID 600 with a minimum grade of C.
Program graduates prepared for roles as educational technology subject-matter experts and institutional change agents. Emphasis on issues surrounding the choosing, adoption, rollout and sustainability of new educational technologies. Teams of students conduct needs assessment as basis for drafting technology plan.
EID 680 Instructional Eval. & Devl. – 4.50


Sub Header Text Here
Prerequisite: EID 600 with a minimum grade of C. ; EID 610 with a minimum grade of C. ; EID 620 with a minimum grade of C. ; EID 630 with a minimum grade of C. ; EID 640 with a minimum grade of C. ; EID 650 with a minimum grade of C. ; EID 660 with a minimum grade of C. ; EID 670 with a minimum grade of C.
Prospectus for capstone (the final course in the program) developed. Students review efficacy of previous work, evaluate continuous improvement strategies. Emphasis on UX, learning outcomes and assessment.
EID 690 Capstone – 4.50


Sub Header Text Here
Prerequisite: EID 680 with a minimum grade of C. ALL PREVIOUS COURSEWORK should be completed.
Prospectus from EID680 guides students in their 8-week EID 690 capstone. Final course in master's program. Students complete Capstone Project and accompanying thesis level report synthesizing all of their skills and knowledge into an online showcase. Grading outcomes are H, S, or U only.
* It is highly recommended that learners complete EID 600 Technology Foundations before enrolling in subsequent programmatic courses. EID 600 lays the foundational expectations of the program and models the skills needed to successfully complete this degree. This program was designed to be completed linearly. Derivation from that path should involve the expectation of previous learning or additional student support.
Degree and Course Requirements
To obtain a Master of Science in Designing Instructional and Educational Technology, students must complete 45 quarter units of graduate work. Where appropriate, students can transfer a maximum of 4.5 quarter units of graduate work completed at another regionally accredited institution to meet stated requirements in the program if the units were not used toward a conferred degree. Students should refer to the section on graduate admission requirements for specific information regarding application and evaluation.
Program Learning Outcomes
Upon successful completion of this program, students will be able to:
Effectively filter online information.
Synthesize contemporary design tools with extant learning theory and UDL principles.
Design learning environments supported by learning theories by depicting diverse, ethical and inclusive imagery.
Cultivate habits of mind conducive to prosocial ethics, social emotional learning, professional communication, and lifelong learning.
Assemble a showcase portfolio synthesizing professional (instructional technology and educational design) skills supported by extant scholarship.

Admissions
Enrolling in a university is a big decision. That's why our dedicated admissions team is here to guide you through the admissions process and help you find the right program for you and your career goals.
To that end, we've simplified and streamlined our application process, so you can get enrolled in your program right away. Because we accept and review applications year round, you can begin class as soon as next month, depending on your program and location of choice.
Learn more about undergraduate, graduate, military, and international student admissions, plus admissions information for transfer students. You can also learn more about our tuition rates and financial aid opportunities.
To speak with our admissions team, call (855) 355-6288 or request information and an advisor will contact you shortly. If you're ready to apply, simply start your application today.

Why Choose National University
Four-Week Courses
190+ Degree Programs
Online or On-Site
Year-Round Enrollment
Military Friendly
We're proud to be a Veteran-founded, San Diego-based nonprofit. Since 1971, our mission has been to provide accessible, achievable higher education to adult learners. Today, we educate students from across the U.S. and around the globe, with over 230,000 alumni worldwide.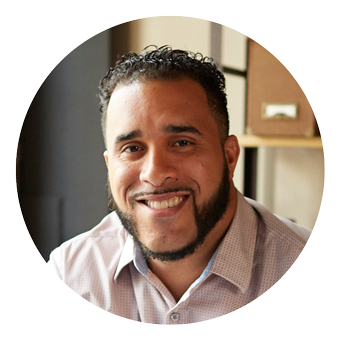 "National University has impacted my career. You can immediately apply what you learn in class to your business."
-Francisco R., Class of 2016


The Key Grant Scholarship
Do you qualify for a needs-based scholarship? Learn more about the NU Key Grant Scholarship and other scholarship opportunities to unlock the door to your dreams!
Program Disclosure
Successful completion and attainment of National University degrees do not lead to automatic or immediate licensure, employment, or certification in any state/country. The University cannot guarantee that any professional organization or business will accept a graduate's application to sit for any certification, licensure, or related exam for the purpose of professional certification.
Program availability varies by state. Many disciplines, professions, and jobs require disclosure of an individual's criminal history, and a variety of states require background checks to apply to, or be eligible for, certain certificates, registrations, and licenses. Existence of a criminal history may also subject an individual to denial of an initial application for a certificate, registration, or license and/or result in the revocation or suspension of an existing certificate, registration, or license. Requirements can vary by state, occupation, and/or licensing authority.
NU graduates will be subject to additional requirements on a program, certification/licensure, employment, and state-by-state basis that can include one or more of the following items: internships, practicum experience, additional coursework, exams, tests, drug testing, earning an additional degree, and/or other training/education requirements.
All prospective students are advised to review employment, certification, and/or licensure requirements in their state, and to contact the certification/licensing body of the state and/or country where they intend to obtain certification/licensure to verify that these courses/programs qualify in that state/country, prior to enrolling. Prospective students are also advised to regularly review the state's/country's policies and procedures relating to certification/licensure, as those policies are subject to change.
National University degrees do not guarantee employment or salary of any kind. Prospective students are strongly encouraged to review desired job positions to review degrees, education, and/or training required to apply for desired positions. Prospective students should monitor these positions as requirements, salary, and other relevant factors can change over time.