4-Week Courses
Start sooner and finish faster with our innovative course design.
Year-Round Enrollment
Our admissions team reviews applications year-round.
230K+ Alumni Worldwide
Become a member of NU's global community.
Program Overview
The Minor in Economics is designed for students with no background in economics. You'll learn how a society makes economic decisions in allocating its scarce resources. You will also learn how individuals, businesses and the government work together towards achieving the goals of a society. The minor consists of courses which are applied in nature so that students with a diverse background may find it beneficial. With a background in economics, you may find a wide array of employment opportunities in local, state, and federal government, in private sector, and in international organizations. The minor will also help you succeed in graduate studies in all business disciplines including finance, management, and marketing, and will help those willing to pursue law degree or other professional training.

The Western Association of Schools and Colleges (WASC) accredits public and private schools, colleges, and universities in the U.S.
Course Details
Requirements for the Minor
8 courses; 36 quarter units
Prerequisites for the Minor
2 courses; 9 quarter units
ECO 203 Principles of Microeconomics – 4.50


Sub Header Text Here
In this course, students will study the price system, market structures, and consumer theory. Topics covered include supply and demand, price controls, public policy, the theory of the firm, cost and revenue concepts, forms of competition, elasticity, and efficient resource al__cpLocation, among others.
ECO 204 Principles of Macroeconomics – 4.50


Sub Header Text Here
This course provides an examination of aggregate economic activity. It includes a study of aggregate supply and demand, the monetary and banking systems, aggregate economic accounting, inflation, unemployment, the business cycle, macroeconomic policy, and economic progress and stability, among other things.
Core Requirements
4 courses; 18 quarter units
ECO 304 Economic Growth – 4.50


Sub Header Text Here
Prerequisite: ECO 203; ECO 204
This course deals with theories and explanations of economic growth from the positive economics point of view. The framework of analysis derives from factor accumulation and productivity including physical and human capital and population, measurement of productivity, role of technology, efficiency, the open economy, distribution of income, and other factors such as culture, geography and natural resources.
ECO 305 Business Economics – 4.50


Sub Header Text Here
Prerequisite: ECO 203; ECO 204
Building on the fundamental principles of macro- and microeconomics, this course addresses issues concerning markets and prices, fiscal and monetary policies, human resource issues, forecasting techniques used by businesses, and business decision making for profit maximization.
ECO 420 International Economics – 4.50


Sub Header Text Here
Prerequisite: ECO 203 and ECO 204
Students will apply what they have learned in previous economics courses to analyze the global economic environment. They will learn and apply the law of comparative advantage to understand how all people can gain from international trade. Trade agreements, such as GATT and NAFTA, will be discussed and analyzed. Students will learn about the currency markets and the different types of monetary systems.
ECO 447 Money and Banking – 4.50


Sub Header Text Here
Prerequisite: ECO 203 and ECO 204
Students will study the U.S. monetary and financial systems. They will learn about the important role these systems play in facilitating the production of wealth in the economy. This class covers the principles of money; the Federal Reserve System; the determinants of interest rates, bond prices, and stock prices; the different types of financial institutions; monetary theory; and monetary policy.
Plus any two of the following
2 courses; 9 quarter units
ECO 303 Data Analysis – 4.50


Sub Header Text Here
Prerequisite: ECO 203; ECO 204
This course prepares students for analysis of economic data found in secondary sources such as the World Bank, The International Monetary Fund (IMF), Organization of European Community for Development (OECD), and various U.S. government sources. Emphasis is placed on learning the basic tools of mathematical and statistical analysis with a goal to applying those tools to analyzing data for meaningful conclusion.
ECO 410 Seminar on Capitalism – 4.50


Sub Header Text Here
Prerequisite: ECO 203; ECO 204
This course provides a basic understanding of capitalism and market process economics. Students will learn about the nature and importance of capitalism, wealth and its role in human life, natural resources and the environment, the division of labor and production, the price system and economic coordination and price controls. Additionally, students will also be able to compare and contrast other economic systems.
ECO 415 Labor Economics – 4.50


Sub Header Text Here
Prerequisite: ECO 203 and ECO 204
Students will engage in a detailed study of the labor market. Students will learn about the relation of the labor market to other markets. Students will study the demand for and supply of labor, the causes of unemployment, labor market discrimination, what influences the productivity of labor, the effects of labor unions, and the determinants of wages, among other topics.
IBU 540 International Experience – 4.50


Sub Header Text Here
Tour foreign __cpLocation and experience the business, economic, political, legal, and cultural environment of a host country. Development of thorough knowledge of foreign business environment through combination of pre-departure study, on-site lectures and presentations by host country experts and business executives, post-tour analysis and reflection.
Program Learning Outcomes
Apply ethical and legal principles to business environment.
Demonstrate skills and knowledge in the areas of business math, economics, accounting, finance, and operations management needed to make sound business decisions.
Apply knowledge in the fields of management, business knowledge management, and marketing to different business environments.
Integrate the knowledge acquired in the program to analyze a business, identify its strengths and weaknesses, and determine what changes can be made for improvement.
Develop a global business perspective based on the knowledge of foreign business environments and cultures.
Admissions
Enrolling in a university is a big decision. That's why our dedicated admissions team is here to guide you through the admissions process and help you find the right program for you and your career goals.
To that end, we've simplified and streamlined our application process, so you can get enrolled in your program right away. Because we accept and review applications year round, you can begin class as soon as next month, depending on your program and location of choice.
Learn more about undergraduate, graduate, military, and international student admissions, plus admissions information for transfer students. You can also learn more about our tuition rates and financial aid opportunities.
To speak with our admissions team, call (855) 355-6288 or request information and an advisor will contact you shortly. If you're ready to apply, simply start your application today.

Why Choose National University
Four-Week Courses
190+ Degree Programs
Online or On-Site
Year-Round Enrollment
Military Friendly
We're proud to be a Veteran-founded, San Diego-based nonprofit. Since 1971, our mission has been to provide accessible, achievable higher education to adult learners. Today, we educate students from across the U.S. and around the globe, with over 230,000 alumni worldwide.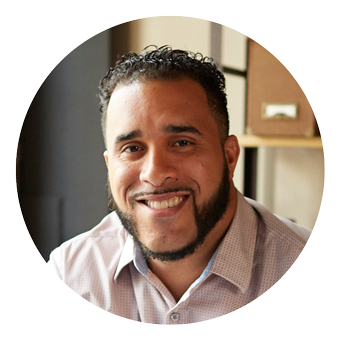 "National University has impacted my career. You can immediately apply what you learn in class to your business."
-Francisco R., Class of 2016


The Key Grant Scholarship
Do you qualify for a needs-based scholarship? Learn more about the NU Key Grant Scholarship and other scholarship opportunities to unlock the door to your dreams!
Program Disclosure
Successful completion and attainment of National University degrees do not lead to automatic or immediate licensure, employment, or certification in any state/country. The University cannot guarantee that any professional organization or business will accept a graduate's application to sit for any certification, licensure, or related exam for the purpose of professional certification.
Program availability varies by state. Many disciplines, professions, and jobs require disclosure of an individual's criminal history, and a variety of states require background checks to apply to, or be eligible for, certain certificates, registrations, and licenses. Existence of a criminal history may also subject an individual to denial of an initial application for a certificate, registration, or license and/or result in the revocation or suspension of an existing certificate, registration, or license. Requirements can vary by state, occupation, and/or licensing authority.
NU graduates will be subject to additional requirements on a program, certification/licensure, employment, and state-by-state basis that can include one or more of the following items: internships, practicum experience, additional coursework, exams, tests, drug testing, earning an additional degree, and/or other training/education requirements.
All prospective students are advised to review employment, certification, and/or licensure requirements in their state, and to contact the certification/licensing body of the state and/or country where they intend to obtain certification/licensure to verify that these courses/programs qualify in that state/country, prior to enrolling. Prospective students are also advised to regularly review the state's/country's policies and procedures relating to certification/licensure, as those policies are subject to change.
National University degrees do not guarantee employment or salary of any kind. Prospective students are strongly encouraged to review desired job positions to review degrees, education, and/or training required to apply for desired positions. Prospective students should monitor these positions as requirements, salary, and other relevant factors can change over time.