National University Center

for Performance Psychology
The 2020 National University Center for Performance Psychology Annual 2-day Conference will take place at the Sanford Education Center on Friday, Jan. 24 & Saturday, Jan 25.
The conference brings together educators, researchers, and applied practitioners to share knowledge and advancements in performance psychology, applied research, and interventions in psychology and peak performance in a variety of competitive arenas.
The conference is designed for academics, professionals, and participants in performance-based venues to present and to learn about the current state of and future possibilities for the field of performance psychology. Keynote speakers will address the developing field of performance psychology and the value of mental preparation for high-level performers. Panel discussions will feature opportunities to learn more about research in the field and interventions utilized by performers of all levels. Finally, academics will present papers on applied or research topics in the field. The conference brings together diverse constituencies in the fields of performance psychology and peak performance to share advancements and collaborate on future developments in the fields of interest.
Learn More about the Speakers
Anthony Magdaleno is currently a second-year graduate student in the Master of Science in Kinesiology program at California State University, Fullerton (CSUF). Originally from Fresno, California, Anthony completed his Bachelor of Science in Kinesiology at CSUF where he graduated Summa Cum Laude. In addition to his coursework, Anthony currently serves as a mental performance consultant for several junior college athletic teams, a student lab director for CSUF's Performance Psychology Lab, the President of the Sport Psychology Club, and a graduate assistant for the Office of Graduate Studies. Following the completion of his master's degree, Anthony aspires to pursue a doctoral degree in sport and performance psychology and eventually return home to the Central Valley of California to provide the region with mental performance services.
Dr. Angel Brutus is a member of Mississippi State University's Sports Medicine and Performance team serving as Director of Counseling and Sport Psychology. There, she provides clinical and performance enhancement services to address MSU's sports culture. Her training includes Licensed Professional Counseling, Certified Rehabilitation Counseling and Sport-Performance Psychology. She serves as co-chair for the Association for Applied Sport Psychology's Nominations Leadership and Development Committee, Former Co-coordinator for the Association's Race & Ethnicity in Sport Special Interest Group (SIG) – member of additional SIGs (Women in Sport, Eating Disorders in Sport, Adaptive Sport & Physical Activity) and is an active member of other committees within the Association (Ethics and Community Outreach). She is also a member of the American Counseling Association as well as the American Psychological Association, where she currently serves as junior program chair for Division 47 and secretary for Section 2 – Performance Psychology. In her spare time, she enjoys spending quality time with her three daughters, husband and mother, engage as a community volunteer with philanthropic organizations targeting at-risk youth, and mentoring students interested in pursuing careers in the helping profession.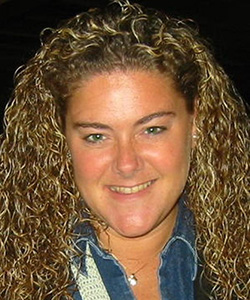 Dr. Traci Statler is an Associate Professor of Applied Sport and Performance Psychology at California State University, Fullerton and the Associate Director of Graduate Studies for the university. She received her undergraduate degrees from the University of North Carolina, Chapel Hill and her Master's degree in Kinesiology from Fullerton. Her Ph.D. is in Exercise and Sport Sciences from the University of Utah, with a focus in applied sport psychology. She has taught graduate and undergraduate classes in many elements of the sport sciences, including psychology, sociology, law, history, philosophy and coaching theory. She additionally advises and directly supervises Master's level students seeking certification by the Association for Applied Sport Psychology (AASP's CMPC) and the National Strength and Conditioning Association (NSCA's CSCS).
Dr. Statler is also the Past-President of the Association of Applied Sport Psychology (AASP) and serves as a member of their Executive Board as well as Fellow for the organization. She has presented her research and experience at both the national and international level, including conferences of the International Society of Sport Psychology, the European Federation of Sport Psychology, the American College of Sport Medicine, the American Medical Society for Sports Medicine, the National Athletic Training Association and AASP. Her research credits include chapters in several books on applied sport psychology, sport psychology in strength and conditioning environments, and articles in The Sport Psychologist, the Journal of Sport Psychology in Action, Professional Psychology: Research and Practice, the Journal of Strength and Conditioning Research, the Journal of Sport Behavior and others.
As an applied practitioner, Dr. Statler works as a Certified Mental Performance Consultant for the USA Women's National Volleyball Team, served as the Chair of the Sport Psychology services provision group for USA Track and Field, and has edited a book on applied sport psychology for elite level track and field athletes and coaches. In addition to consulting with USAVB and USATF, Dr. Statler is the founder of X-Factor Performance Coaching providing performance enhancement consultation and mental skills coaching for a variety of professional and collegiate athletic teams and individual performers throughout the nation.
Past Conferences