Conferences
Upcoming Conferences
Check back for more details…
---
Past Conferences
2023 CAVO CBEM Virtual Conference
Future Proofing Virtual and Hybrid Work
May 11-12, 2023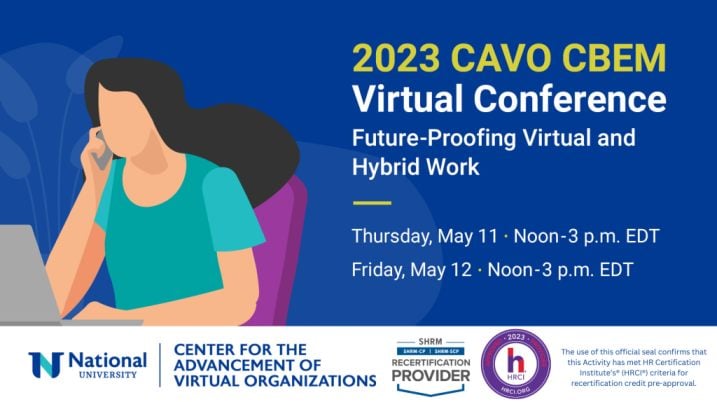 We are Future Proofing Virtual and Hybrid Work at the 2023 CAVO CBEM Virtual Conference, May 11-12 from Noon to 3 pm ET. Join us to hear from keynote speakers Dr. Mark D. Milliron, President of National University, and Landis Graden, serial entrepreneur, tech investor, philanthropist, and author. Engage with remote experts from organizations such as Amazon, Neole', The Performance Company, and many more on remote leadership, human resources, entrepreneurialism, and management. Reserve your space now!
---
2022 CAVO Virtual Conference:
Optimizing Virtual and Hybrid Work
June 14-16, 2022
Virtual

Join us for the year's best deep dive into actionable practices for virtual and hybrid workplace success. You'll hear from experts in human resources, leadership management, wellness, technology, and innovation, including Jim Kouzes and Barry Posner, authors of best-selling book The Leadership Challenge, and executive coach and author Sylvia Baffour.
---
2021 CAVO Virtual Conference: Shaping the Future of Virtual Work:
Innovative and Effective Practices for Virtual Work Success

June 15-17, 2021

This three-day virtual event brought together experts in human resources, technology, operations, and management for tactical and practical skills development in virtual work success.
The conference welcomed experts including keynote speaker Catherine Mattiske, founder and CEO of TPC, a thought-leader in virtual team management; and plenary speaker Ron Riggio of the Kravis Leadership Institute, coauthor of Transformational Leadership and many other books.
Our PACE course from this conference, CAVO1001- Leading Virtual Teams is now available here.
---
Meet Our Sponsors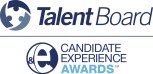 *The Human Resources Track is approved for professional development credit by Society for Human Resources Management (SHRM)® (9 PDCs) and the HR Certification Institute® (6.75 hours). The use of this official seal confirms that this Activity has met HR Certification Institute's® (HRCI®) criteria for recertification credit pre-approval.
Become A Conference Sponsor
Develop valuable contacts and highlight your services, programs, and products by becoming a sponsor for the 2022 CAVO Virtual Conference! Professionals across all industries and sectors attend the conference to hear from virtual and hybrid work experts in HR, technology, management, leadership, and more. Get your business in front of potential employees, partners, and clients.